Father's Day Wine Gifts & Spirits Gift Ideas, Too: What Dad Really Wants
Our articles may contain affiliate links. For more information, view our policies.
Remember when it used to be difficult to buy something for Dad? You've grown out of making school projects for him to keep on his desk at work – and who goes to work at a desk these days? – and it has been a challenge to find something that Dad both wants and doesn't already have.
But do not fear the challenge. Instead, give Dad something he can consume. It shouldn't be too hard to come up with something unexpected that will delight and satisfy with this list of Father's Day wine gifts. But just in case Dad is more of a drinks guy, I've included a few unique gifts in spirits, too.
RELATED: Sexy Mother's Day Gifts She Actually Wants
Wines for dads by dads
There is no shortage of ideas for wines that fathers will love but some stand out because they are projects of love between winemaking fathers and their offspring. What could be a better wine gift for dads than a wine that celebrates family relationships?
Colby Red
When the teenage son of renowned winemaker Darryl Groom expressed an interest in making wine, Dad let him have a go at it. But Colby Groom, who had undergone two open-heart surgeries as a child, made a red blend with a purpose; proceeds would go to cardiac research.
Sold at all major beverage and grocery stores, Colby Red has raised over $2 million for heart-related research. Find out how to give Dad a bottle of wine that makes a difference for Father's Day 2020 at www.colbyred.com
Fathers and Daughters Cellars
This winery has a mission "We're embarking on a multi-generational adventure, exploring three of the best things in life: fathers, daughters and wine." Guy Pacurar is the father of two daughters and when the youngest, Ella, was 8 weeks old, Guy and wife, Sarah, plopped her in a backpack and set about their first harvest in 2012.
Sarah and her own father had developed the famed Ferrington Vineyard that supplies fruit to top wineries on the North Coast as well as their own label. The family also owns the luxurious Brewery Gulch Inn on the Mendocino Coast.
Check the website for their latest releases at www.fandcellars.com. And check out our wine tumblers review for the best stemless glasses for serving your wine.
A wine & steak combo that makes a unique Father's Day gift
Full-bodied red wine and grilled steak are an ideal pairing. Subscription-based Palmaz Vineyards is a high-tech marvel featuring contemporary, high-end California wines that drink beautifully now and age with grace. The Palmaz family also operates Genessee Valley Ranch, featuring sustainable, 100% grass-fed Wagyu beef. (This is one of my favorite food gifts for Dad.)
Gift Dad a wine or a ranch beef subscription at https://palmazvineyards.com/club
Wine gift baskets for dads
Gift baskets always make an easy out for gift giving. But most dads aren't really into a cello-wrapped wicker basket. Luckily, there are cool ways to replicate the gift basket idea in a pared-down but definitely delicious package.
The Vice Wine, with its huge variety of all Napa-bred wines made by Moroccan-born POC winemaker Malek Amrani, offers several gift box bundles for the serious wine lover.
While Dad would like any of these fabulous wine bottle gift sets, we thought "Big Napa Red" sounded just right, with a Malbec, Zinfandel and Tempranillo – all seriously manly red wines. But feel free to choose another gift set. Maybe Dad would enjoy the Carneros box, featuring Chardonnay and Pinot Noir along with Cab and Cabernet Franc. All of these indulgent gift sets ship for free.
Many of The Vice Wine wines are rated 90 points and above by Wine Spectator and are more affordable than most other Napa-grown wines. (Keep them in mind for Dad's birthday, too.) www.thevicewine.com
And if you like wine gifts that keep on giving, check out the wine club memberships at Wine Access. What sets these clubs apart are both their unique themes (like favorite wines from Michelin-starred restaurants) and you get to choose the number of shipments. Instead of being locked into a six-month or year-long subscription, you can give Dad a two-month taste or as much as sixteen months. Talk about a gift he can't forget! If you're not sure which subscription Dad would enjoy most, you can always opt for a Wine Access gift card.
Fire+Wine cookbook for dads who love to cook
This grilling book by wine-loving, bbq-creating couple Sean Martin and Mary Cressler, is a great choice for a dad who loves cooking. The Oregon couple's cookbook puts a Pacific Northwest twist on bbq and smoking. The recipes are the kind he will actually make. And they are ones everyone can enjoy. The wine pairings are a bonus. And a great cookbook is a gourmet gift that keeps on giving.
Buy Fire+Wine now from Amazon and put a photo in the comments if you have the book or cooked from it!
Great spirits gift ideas
If Dad appreciates a well-stocked bar, a gift he can savor for months to come is a great spirit.
A single malt to remember
Ardbeg Single Malt Scotch Whisky: Islay-based Ardbeg successfully straddles the line between tradition and innovation. An ideal Scotch whisky for the tried-and-true dad or the young adventurer.
Ardbeg offers a wide range of fun and fabulous deluxe whiskies with great names from the island of Islay. I've highlighted my Father's Day gift picks with tasting notes below. You can learn more at https://www.ardbeg.com/en-US
Ardbeg Wee Beastie: This is the latest permanent expression to join the Ardbeg core range – and at just 5 years old, this feisty and intensely powerful smoky whisky is untamed by age. 47.4% ABV, $46.99.
Ardbeg 10-Year: Delightfully complex, spicy, smoky and peaty, it's Islay in a glass. 46% ABV, $56.99.
Ardbeg An Oa:  A rounded, smoky-sweet expression named after the circular, rocky Oa peninsula on the southern end of Islay. The combining of whiskies aged in new oak, ex-bourbon, ex-Sherry and French oak offers a unique drinking experience. 46.6% ABV, SRP $59.99
Ardbeg Uigeadail: Honoring Ardbeg's freshwater source, the marriage of various casks in the warehouse include whisky aged in ex-Sherry for enhanced notes of raisin, orange and spice. 54.2% ABV, SRP $79.99
Ardbeg Corryvreckan: Named for a treacherous whirlpool near Islay, this full-bodied, high-proof expression tastes of the sea and adventure. 57.1% ABV, SRP $89.99
This cognac makes an indulgent Father's Day present
For a gift Dad will treasure all year long, a gift of Larsen Aqua Ignis Cognac, the first cognac in the world aged in steam-toasted barrels, is absolutely divine.
Larsen Aqua Ignis marks a special milestone for the Maison Larsen: each cask, made of traditional French oak, is plunged into hot water and then toasted over hot fire, three times. This technique releases the most complex and finest aromas from the wood while keeping out undesired smoky notes, tannins and acidity.
The result is delightful, with intense aromas of vanilla, toasted bread, mocha and brioche and a long and silky soft finish. Visit www.cognac-larsen.fr to find out how to get this cognac delivered.
Try our favorite cognac cocktail
A cool Father's Day gift for the gin lover
Lastly, Tara Jasper of Sipsong Spirits is featuring my favorite gin and tonic kit for Fathers Day! Indira, her favorite craft tonic pairing, dried orange garnish and orange honey bitters from flora Luna. The kit is $59. And if you live in Sonoma County, CA , delivery is free. What a deal! www.sipsongspirits.com
DON'T MISS OUT ON THE BETTER SEX BUNDLE FOR MEN
What if you could have a better sex life just by eating aphrodisiac foods? Would you want to know how?
Well, guess what? You can with the Better Sex Bundle for Men, our exciting, new product to help men experience greater pleasure and performance in the bedroom. For just $24.99 you get a meal planner, guide to the best foods for men and aphrodisiac foods expert Amy Reiley's newest book, Fuel Your Fire for Men all downloadable for fast, easy and discrete delivery. We're so sure you're going to love it that we offer a 30-day money-back guarantee.
Whether you're a man or your partner is a man, everything you need to know is in the Better Sex Bundle For Men.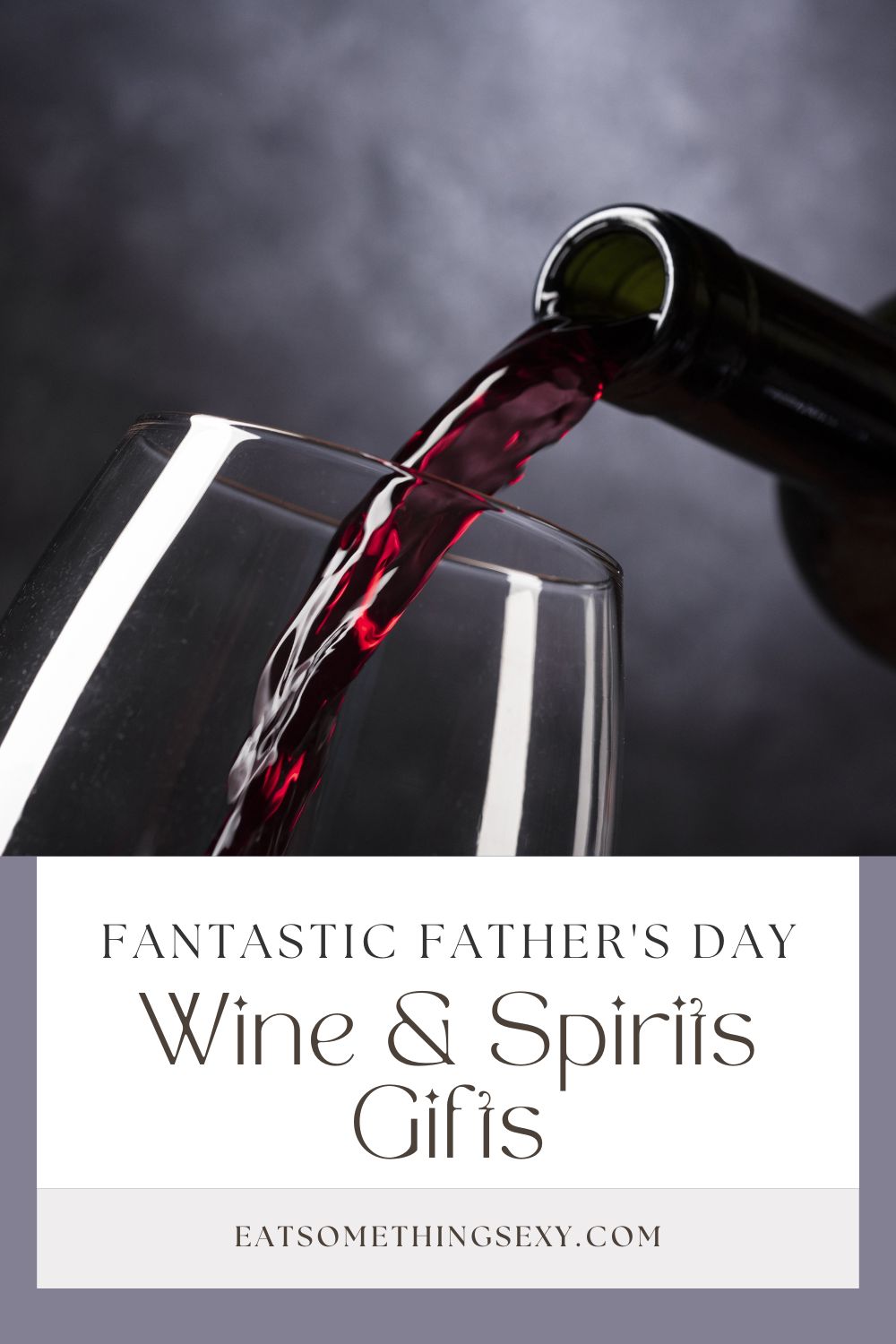 For more gift inspiration, check out all of our product recommendations
This article was written in 2021 and most recently updated in May 2023. 
Latest posts by Barbara Barrielle
(see all)
Get on our mailing list
Subscribe and get our exclusive list of Six Great Sex-Boosting Snack Foods for FREE! Unsubscribe at any time.