Sexy Mother's Day Gifts that Actually Work
Our articles may contain affiliate links. For more information, view our policies.
I am a mother but don't really expect much on Mother's Day…that's OK. We are in a weird time and between financial struggles and anxiety, sometimes it's hard to focus. But, if your partner is a mom, you can bet that no matter how much of an internal struggle you're feeling right now, she's taking on the same struggle plus that of her kids. And that means she probably isn't feeling her most sexy. You can try to change that with the right gift this Mother's Day from my list of sexy Mother's Day gifts that actually work.
There's no frivolous, personalized lingerie or books about unleashing your inner spirit animal with a ton of homework on this list. No, these are straight-up items that make a woman feel good. From the aphrodisiac of wine to artful, handcrafted goods, our list is filled with things that special moms can actually use and feel sexy doing it.
The aphrodisiac of wine
Although my list spans many tastes and preferences, I'm leading off with the Mother's Day present that is always a hit with me – and many of the moms I know. And since wine is historically considered a potent aphrodisiac, I think there couldn't be a better way to start off a list of sexy Mother's Day gifts than great wines that moms will love.
My first pick for a Mother's Day wine gift is from the Shannon Ridge Family of Wines. These well-made wines from Lake and Napa Counties are widely available and in a range of price points. There's something for everyone.
But, the best deals are on the website and at the winery. I am sending my mom and my sisters cases of wine because it's a gift they can enjoy for months….or at least weeks, by themselves or with friends. Check out www.shannonridge.com and follow the winery on Facebook for a slew of fun videos (sheep and cowboys also highlighted!) that bring this ranch to life even if you can't quite get there.
Why mom will enjoy Breathless Sparkling Wines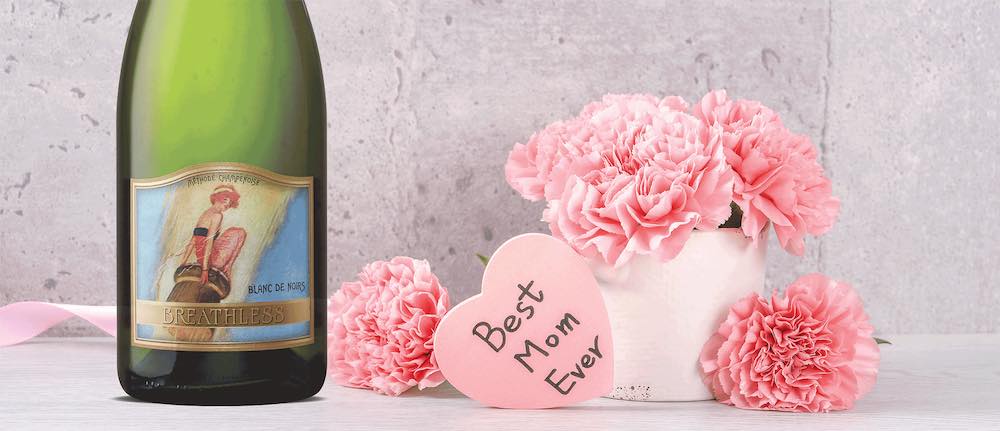 Breathless Wines was founded by sisters Sharon Cohn, Rebecca Faust and Cynthia Faust, in memory of their late mother who shared an unparalleled passion for life and special celebratory moments. Sadly, and tragically similar to so many losses of our current time, their mother Martha Jane was lost due to the rare, genetic respiratory condition Alpha-1 – therefore the name Breathless.
"Breathless is all about family and friends celebrating life," said Sharon Cohn, "The fun, the adventure and taking no breath for granted. As our mother taught us, and so fitting for Mother's Day, we should all be grateful and strive to live a heartfelt life."
The three sisters, who are also all mothers, created an elegant winery experience with wines made by winemaker Penny Gadd-Coster in the méthode champenoise, which results in delicious, premium sparkling wines. And did you know that sparkling wines are proven to have aphrodisiac properties?
RELATED: Unique Father's Day Wine Gift Ideas
More wine gifts made by women for women
The mother-daughter team of Rickey Trombetta Stancliff and Erica Stancliff have access to some of the best vineyards in the Russian River Valley and Erica is routinely one of the top winemakers to watch. If the mom in your life is a white wine lover, she'll likely appreciate one of Trobetta's sensual Chardonnays.
Kristin Garemani is a friend from when our kids were in elementary school together and there is nothing this talented woman can't do. And that includes producing world-class wines and getting them in every notable restaurant in Los Angeles and in 40 states. The single-vineyard Cabernet is a romantic dinner wine Mom is sure to remember.
Rosé wines for Mother's Day
Mother's Day and rosé go together with ease. May signals the start of summer which could easily signal the beginning of rosé season. Picnics and beach trips could feature Rosé All Day in portable cans. Or if you want to go with something more surprising, I recommend exploring the rosés from Puglia, Italy. These wines can be very affordable and interesting because they are made with native Italian grape varieties. Or how about a little sparkler with a domestic brut rosé sparkling wine from Roederer of Anderson Valley? Delicious, pink, bubbly and a bargain compared to champagne.
Keep Mom in good spirits with spirits
Mothers love roses…at least all the mothers I know. The problem is, forced to open for the holiday, roses rarely last. So give Mom something that should last more than a day…even a week or a month.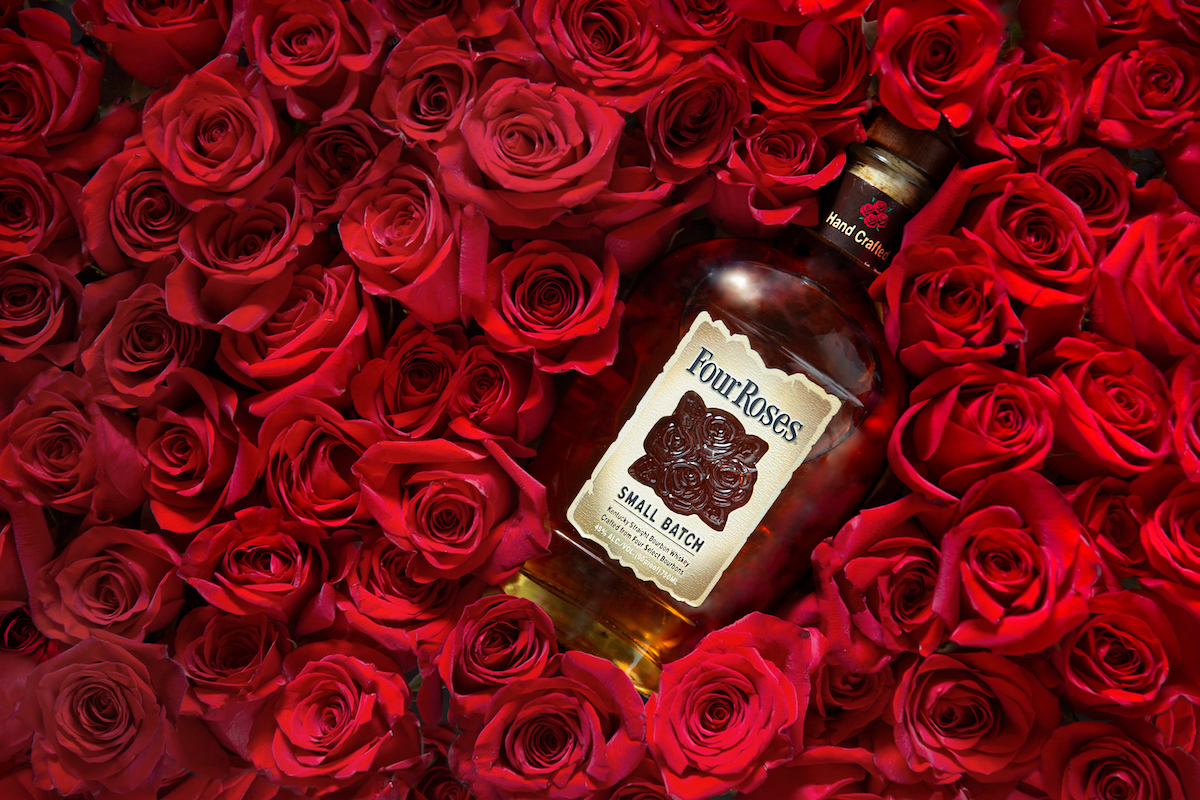 Four Roses Bourbon is the perfect choice for sipping and bourbon ranks right up there with the trendiest spirits. Even better, give her eight natural roses in any color and finish the bouquet with some Four Roses in a bottle.
Chocolate for romance
Many moms love chocolate – don't forget that dark chocolate is not only an aphrodisiac but one of the 10 best foods for women's sexual health. It's easy to see why chocolate is one of the most popular food gifts for moms.
But why not try something different, like my new favorite confection, Venchi? These temptations are Italian-crafted and gorgeous, and best of all they're now available on Amazon. As far as I'm concerned, an assortment of these stunning chocolates is among the best food gifts for Mother's Day. Getting a box of Venchi is like going to Italy without getting on a plane. How's that for a date night plan?
The most decadent food gift for Mother's Day
Caviar is one of the sexiest foods on the planet, not to mention one of the most indulgent gifts you could possibly give. So splurge on mom this year and give her the gift of sexual health-boosting caviar, a gourmet gift that might gain you some couples time in return.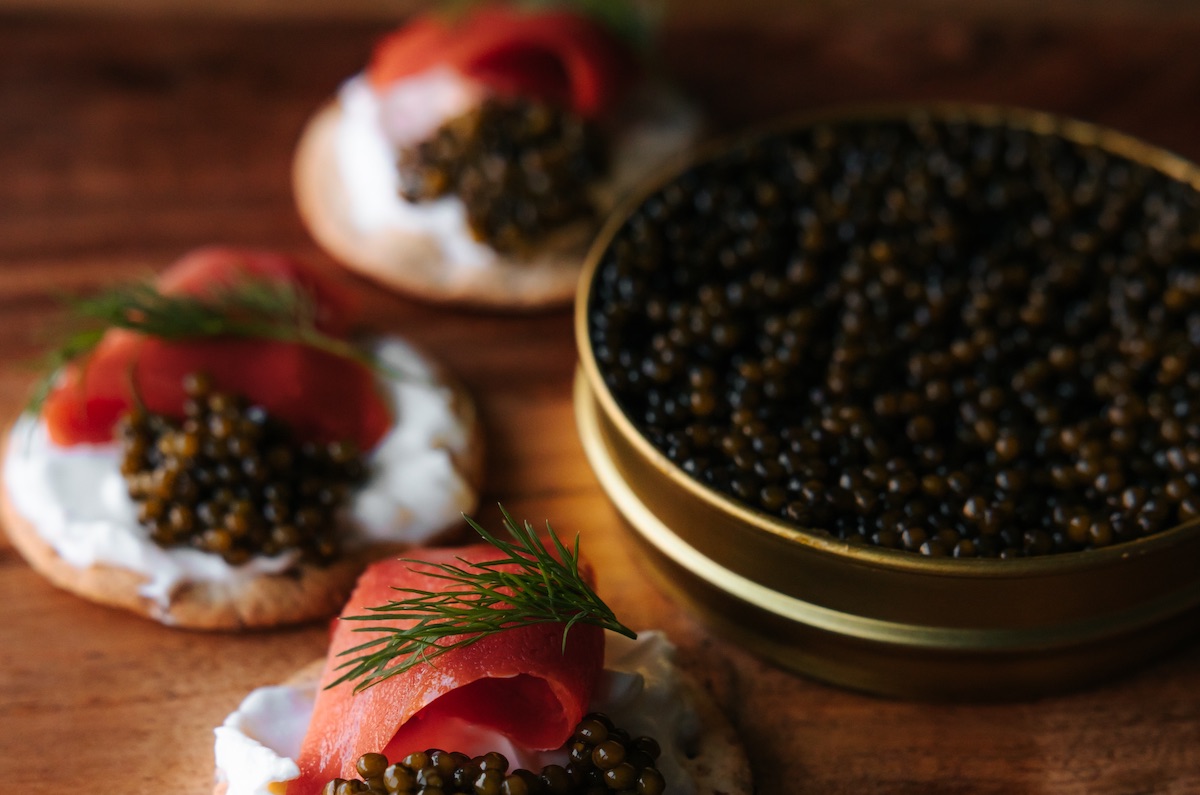 Marky's Gourmet is the dream of a Ukrainian immigrant looking to bring the finest Eastern European products to the US. His caviar gift sets offer total opulence that Mom is sure to appreciate. The International Caviar Gift Box includes three caviars, blini and a tasting plate along with a mother-of-pearl spoon you and that special mom can use to sample caviar together, (perhaps in bed).
Handcrafted goods sexy women deserve
One interesting aspect of our challenging times is that some people have either rediscovered their inner crafter or have developed new skills. Personally, I have been doing art projects with one of my favorite artists, Carol Watanabe. Her bright and colorful paintings would definitely make mom smile. Find her gallery at www.artfully.com.
Chic gift ideas great for new moms
Melamine dishware is the darling of the mid-century modern kitchen and it is back and popular to make our modern lives efficient as well as hip. Thomas Fuchs Creative is creating some of the best and Mom will be thrilled.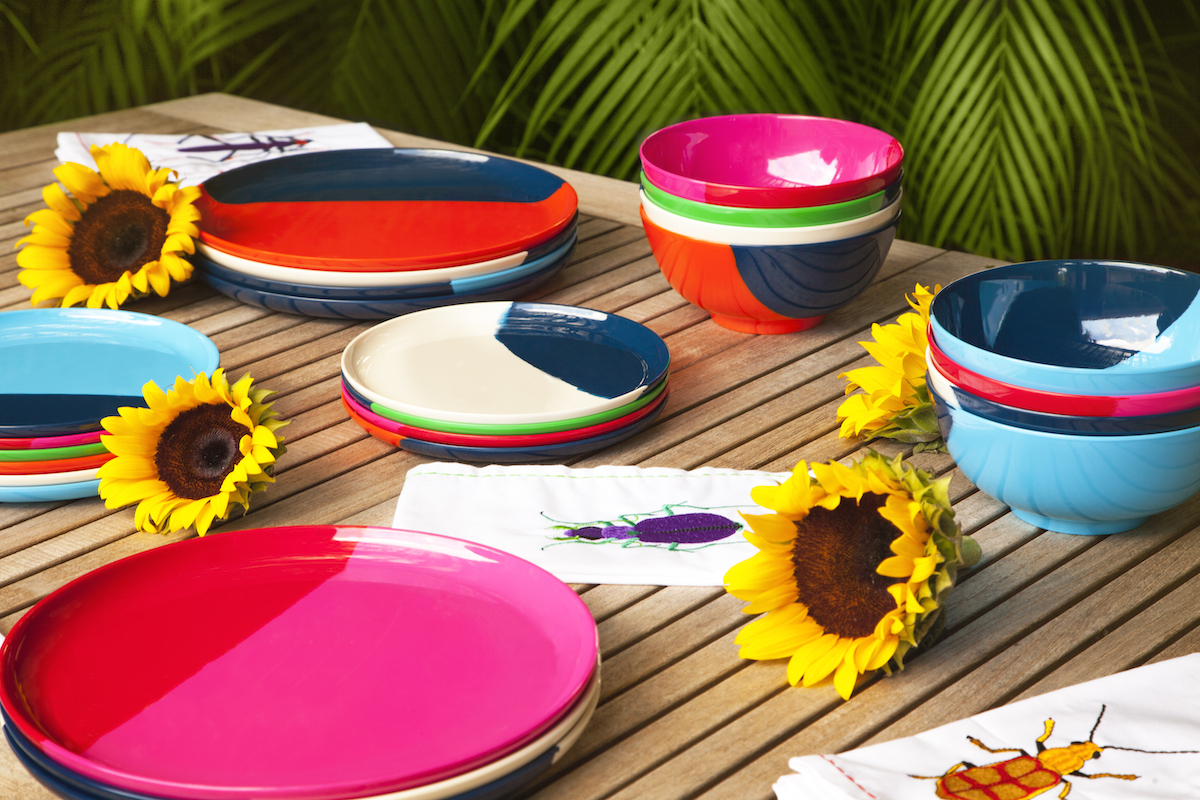 They say, "Our melamine is perfect for a Mother's Day gift. It is all hand-poured bamboo sap melamine which is high art at an attainable price with its vibrant colors that relate to any demographic along with being eco-friendly and durable."
Perfect homes with kids and infants, this is a great way to make a new mom feel chic without worrying about breakage. And to a new mom, that can mean a lot.
Need more ideas for making that sexy woman in your life feel her sexiest? Check out our five favorite things to make you feel sexy!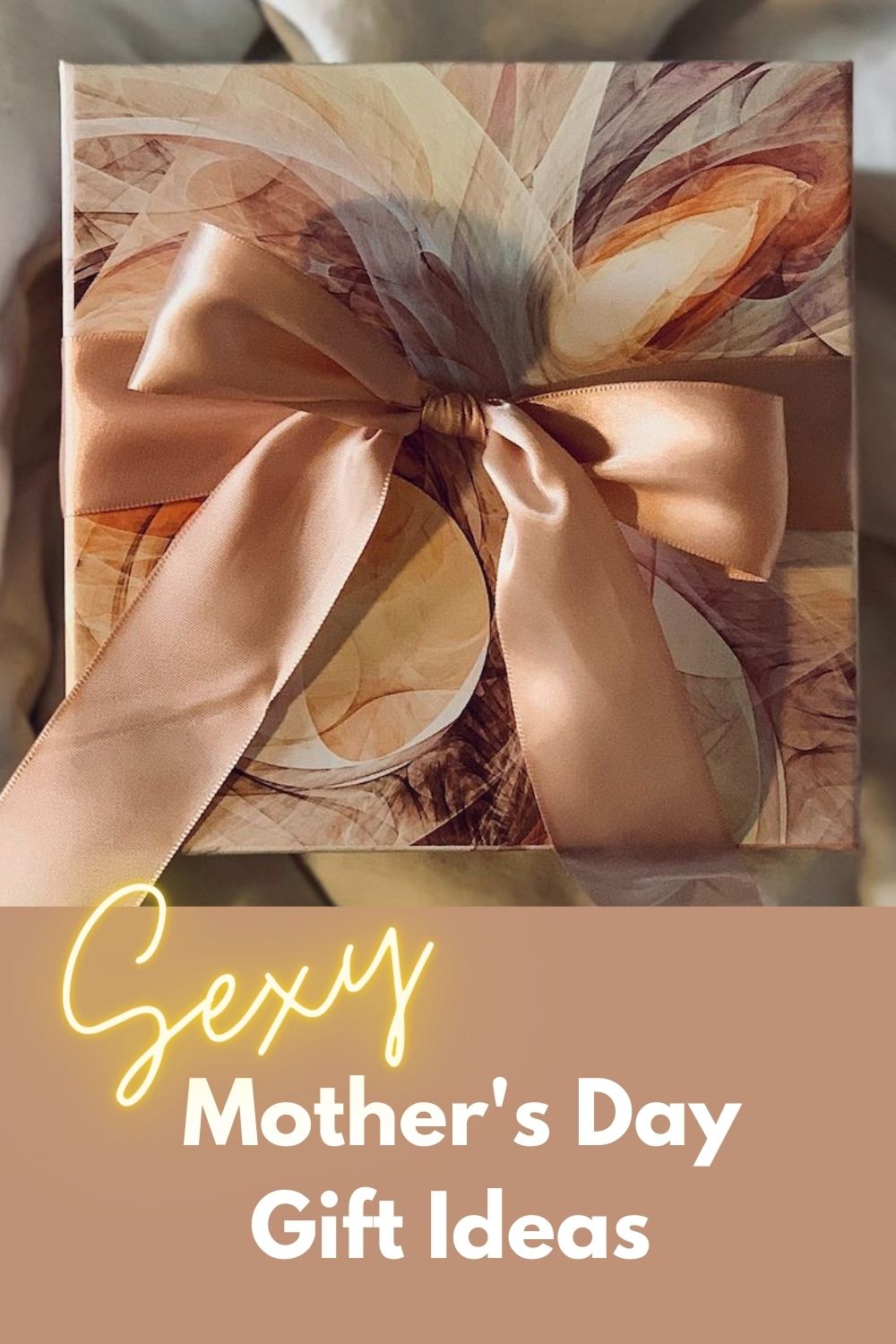 Latest posts by Barbara Barrielle
(see all)
Get on our mailing list
Subscribe and get our exclusive list of Six Great Sex-Boosting Snack Foods for FREE! Unsubscribe at any time.