Easy Meatless Lasagna Recipe with Tofu
Our articles may contain affiliate links. For more information, view our policies.
A fun & tasty tofu lasagna with zucchini & b
occoncini
It's a challenge to create recipes that are delicious, nutritious and aphrodisiac. That was the goal when I worked on this meatless lasagna. I took my favorite ground meat lasagna recipe and reimagined it to be the main course of a romantic meal.
TO TRY: Zucchini Noodle Lasagna
A vegetarian lasagna recipe designed for a date night
Lasagna isn't normally a food associated with romance. It's traditionally a comfort food – at least, the meat version is – and most of us do not think of it as sexy. But it is a beloved food – one that could certainly land a mate or help a couple reconnect over shared memories of the lasagnas of their childhood.
A veggie lasagna recipe that can promote sexual health?
But like I said, this is lasagna reimagined to help give your sexual health a boost. That's right, it's sexy lasagna! And although is a veggie lasagna, it is one that meat lovers can enjoy. To compensate for that "meaty" texture, I added drained, medium-firm tofu. It offers great texture as well as some surprising benefits for women's sexual health.
RELATED: The Health Benefits of Tofu
This veggie lasagna recipe also includes two kinds of cheese for more complexity of flavor. The ingredient list includes both parmesan and bocconcini, which are little, egg-shaped mozzarella cheese balls. Did you know that cheese is an aphrodisiac? And it can even promote mouth health!
Like most lasagnas, my easy vegetarian lasagna recipe includes tomatoes, basil and garlic. This trinity of ingredients help give the lasagna big, traditional flavors but they also add to the aphrodisiac power, not to mention the nutritional value of this recipe. Yes! All three of these classic lasagna ingredients are historically considered aphrodisiac.
RELATED: The Benefits of Garlic for Men's Sexual Health
But I also added a little bit of heat to this meat-free lasagna with chile. The heat of chile peppers gives this recipe a surprising zing. But they also can raise body temperature and make your lips plump up to look more kissable.
I use a full tablespoon of chile to make my lasagna spicy. But if that's too much, simply reduce the amount of chile rather than eliminate it completely. Trust me, a touch of heat can really increase desire, both for eating lasagna and for other things.
A note on the homemade pasta sauce
This recipe includes my favorite tomato sauce recipe. If you have a beloved tomato sauce of your own that you would prefer to use, by all means, try it! You can also use your favorite pasta sauce from a jar if you need a time-saving shortcut. I particularly like this sauce recipe with this meatless lasagna because the balance of spice and acidity in my pasta sauce recipe beautifully complements the subtle flavor of zucchini and the tang of the two cheeses.
RELATED: Check out more of my favorite pasta recipes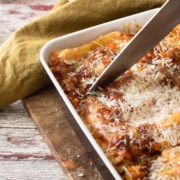 Easy, Meatless Lasagna with Zucchini, Tomatoes and Tofu
Print Recipe
This vegetarian version of comfort food starts with a base of tofu then is layered with flavorful, aphrodisiac ingredients. 
Ingredients
for the lasagna:
approx 9

sheets

Lasagna noodles

2

medium zucchini

10

fresh basil leaves

cut into thin ribbons (chiffonade)

8

oz

mozzarella Bocconcini

1

cup

parmesan

grated

1

tbsp

red crushed pepper

1/2

lb

medium firm tofu

drained for 1 hour in a colander and patted dry with paper towels

1

tbsp

sea salt
for the sauce:
3

Roma tomatoes

diced

1/2

medium yellow onion

diced

2

garlic cloves

peeled and finely chopped

1/2

tbsp

sea salt

1

tbsp

red crushed pepper
Instructions
Preheat oven to 350F.

Cook lasagna according to package instructions until al dente. Remove from water and thoroughly strain. Set aside.

Thinly slice zuchinni lengthwise and set aside.

Cut bocconcini in half. Set aside.

Combine basil, parmesan, crushed pepper, sea salt, and tofu in a bowl.
To assemble lasagna (from bottom to top):
Place 3 sheets of lasagna noodles at the bottom of a 9x9 baking pan.

Add a thin layer of zucchini.

Light layer of bocconcini (approximately 1/3 of your 8oz)

Layer of lasagna.

Add a 1/2 inch layer of cheese/tofu mixture

Continue with a thin layer of zucchini.

Layer of bocconcini.

Layer of lasagna.

Thin layer of zucchini.

Layer with the remaining cheese/tofu mixture and topped with bocconcini.

Cover the pan tightly with foil.

Bake in 350F oven for 45 minutes.
While Lasagna is baking, make the sauce:
Combine all the ingredients in a large saucepan.

Cook them low and slow.

Water will be released from the tomatoes. Reduce the liquid by half.

Once the lasagna is thoroughly cooked, pour the sauce over the lasagna and serve.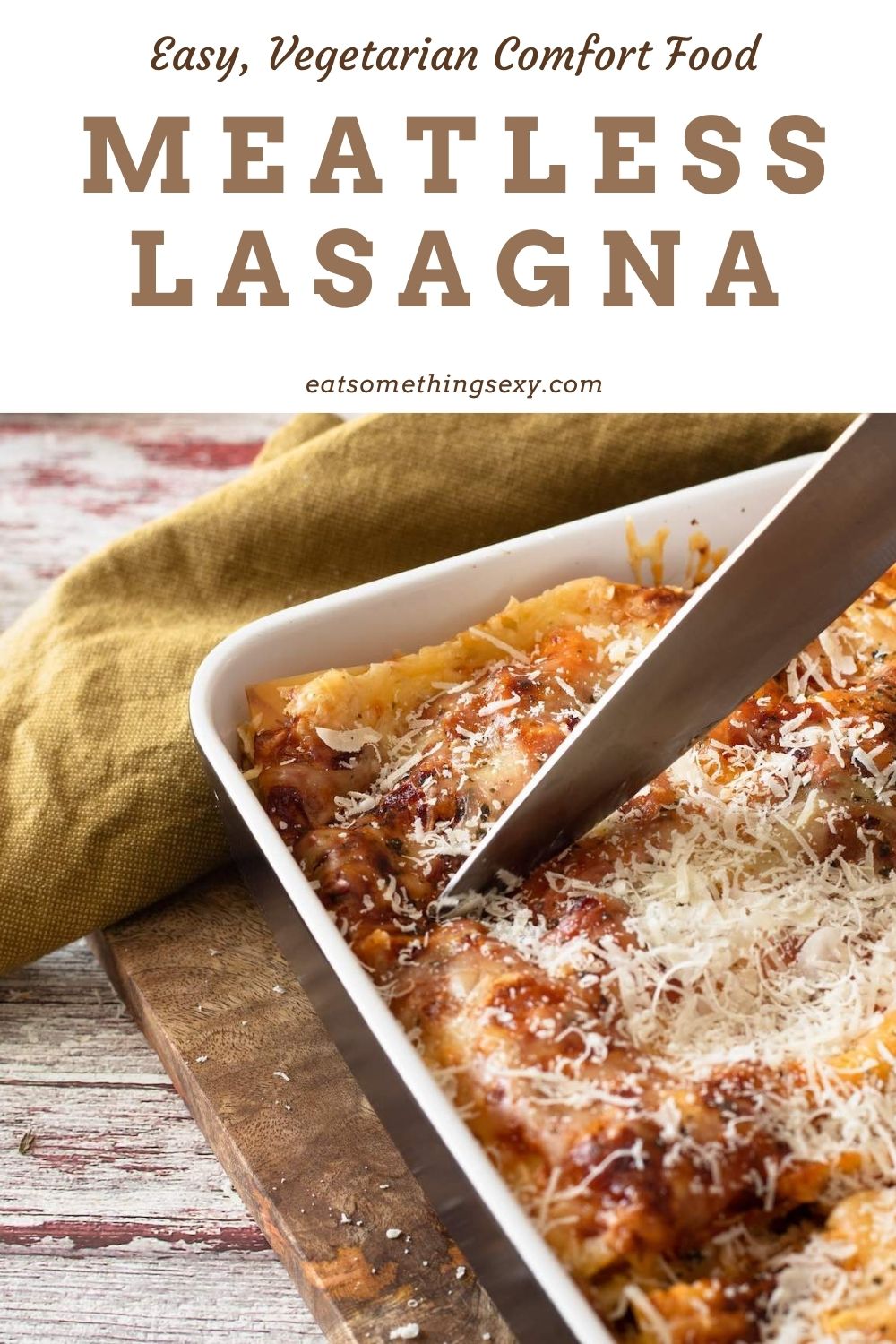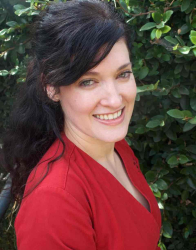 Latest posts by Delahna Flagg
(see all)
Get on our mailing list
Subscribe and get our exclusive list of Six Great Sex-Boosting Snack Foods for FREE! Unsubscribe at any time.