A Daiquiri Recipe Made with Aged Rum
Our articles may contain affiliate links. For more information, view our policies.
In an age of craft cocktails, one of the best-recognized drinks has gotten the shaft. While recipes for drinks infused with flowers and layered with exotic juices get passed from Mixologist to cocktail lover, the classic daiquiri recipe just collects dust on the shelf.
And doesn't this drink deserve an update, a makeover or an innovative re-do as much as any other classic cocktail? So when Dos Maderas sent me a bottle of rum and a daiquiri recipe, I got a bit giddy with the anticipation of revisiting this tried and true drink.
A brief daiquiri recipe history (Did you know it's a Cuban cocktail?…sort of)
Although this once popular drink was invented in Cuba, the originator was an American. Shortly after the famed Battle of San Juan Hill, American miners were sent to the island nation to exploit its iron ore mines. An engineer named Stockton Cox was along on one of these expeditions about 130 years ago. And it is he who is credited with inventing the cocktail.
Cox's daiquiri recipe was one of necessity, using what he had on hand to mix drinks when, according to Difford's Guide, he ran out of gin. Since the local spirit was rum, it was available in abundance, as were sugar and fresh limes.  And so, the story goes, the classic Daiquiri cocktail was born.
Love Rum drinks? Then you must try this Rum Punch
Today there are, of course, variations on the original daiquiri like the strawberry daiquiri, mango daiquiri and banana daiquiri. All of these drink recipes take the basic daiquiri and add an additional fruit flavor, be it banana, strawberry or even grapefruit and maraschino cherry juice as is called for in the Hemingway daiquiri. For more unique daiquiri recipes, check out our winter variation, the Cranberry and Chocolate Daiquiri.
How to make a daiquiri
The basic daiquiri is a three-ingredient cocktail, which isn't surprising considering the drink's humble origins. It is one of the easiest cocktails to make. But it isn't so easy to make a daiquiri well.
Simple cocktails like this one are drinks that require attention to detail. All three ingredients must be high quality and the proportions have to be balanced. But with a little planning and selective ingredient choice, the daiquiri is a stress-free drink and the gateway to good times.
Tips for making the best daiquiri
Although the original daiquiri was served neat, because of the drink's potency most daiquiris now are served over ice. This version calls for crushed ice, which must be freshly made, flavorless and odorless to preserve the drink's delicate flavors.
Use fresh lime juice, not frozen or bottled, to ensure a vibrant cocktail with a faint tropical essence
Measure your ingredients carefully to ensure your cocktail has a balanced flavor. But if it comes out too tart, add a touch more simple syrup. And if it is too sweet, add more fresh squeezed lime juice.
What is the difference between a margarita and a daiquiri?
Both the margarita and the daiquiri are refreshing cocktails made with freshly squeezed lime juice. But there are two main differences. Margaritas are made with tequila while a daiquiri is made with rum. And while a daiquiri is a cocktail of rum and lime juice sweetened with simple syrup, a margarita is made with tequila, lime and triple sec.
Have you tried an aged rum Daiquiri?
Daiquiri recipes are typically made with white rum. But the recipe suggested by Dos Maderas incorporates their 5+3 Spanish Rum into the three-ingredient cocktail. The rum is distilled and aged in the Caribbean before it is shipped to Spain for further aging in solera sherry casks.
The resulting rum makes for a daiquiri with a somewhat heavier body and more pronounced, fruity flavor than the classic variety. But, like all good drinks, this one was surely due for a makeover.
Although the recipe suggests using Dos Maderas aged rum as your main ingredient, I recommend experimenting with any aged rum that suits your preference. In my experimentation, I found that most will result in a similarly robust and satisfying cocktail.
Check out all of our cocktail recipes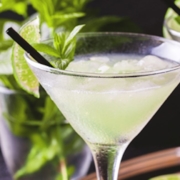 The Spanish Daiquiri
Print Recipe
This twist on a traditional Daiquiri recipe uses a robust, aged rum for a complex flavor.
Ingredients
1.5

oz

Dos Maderas 5+3 Spanish rum

.75oz simple syrup*

.75oz lime juice

fresh, crushed ice
Instructions
Shake ingredients with ice.

Strain over crushed ice in a cocktail glass,

Garnish with a thin lime wheel.
Notes
* To make a simple syrup, bring equal parts granulated sugar and water to a boil, stirring to ensure the sugar dissolves completely. Cool for 20 minutes then transfer the syrup to a sealable container and refrigerate. The syrup must be chilled before being used in the cocktail.
Pin this Daiquiri recipe: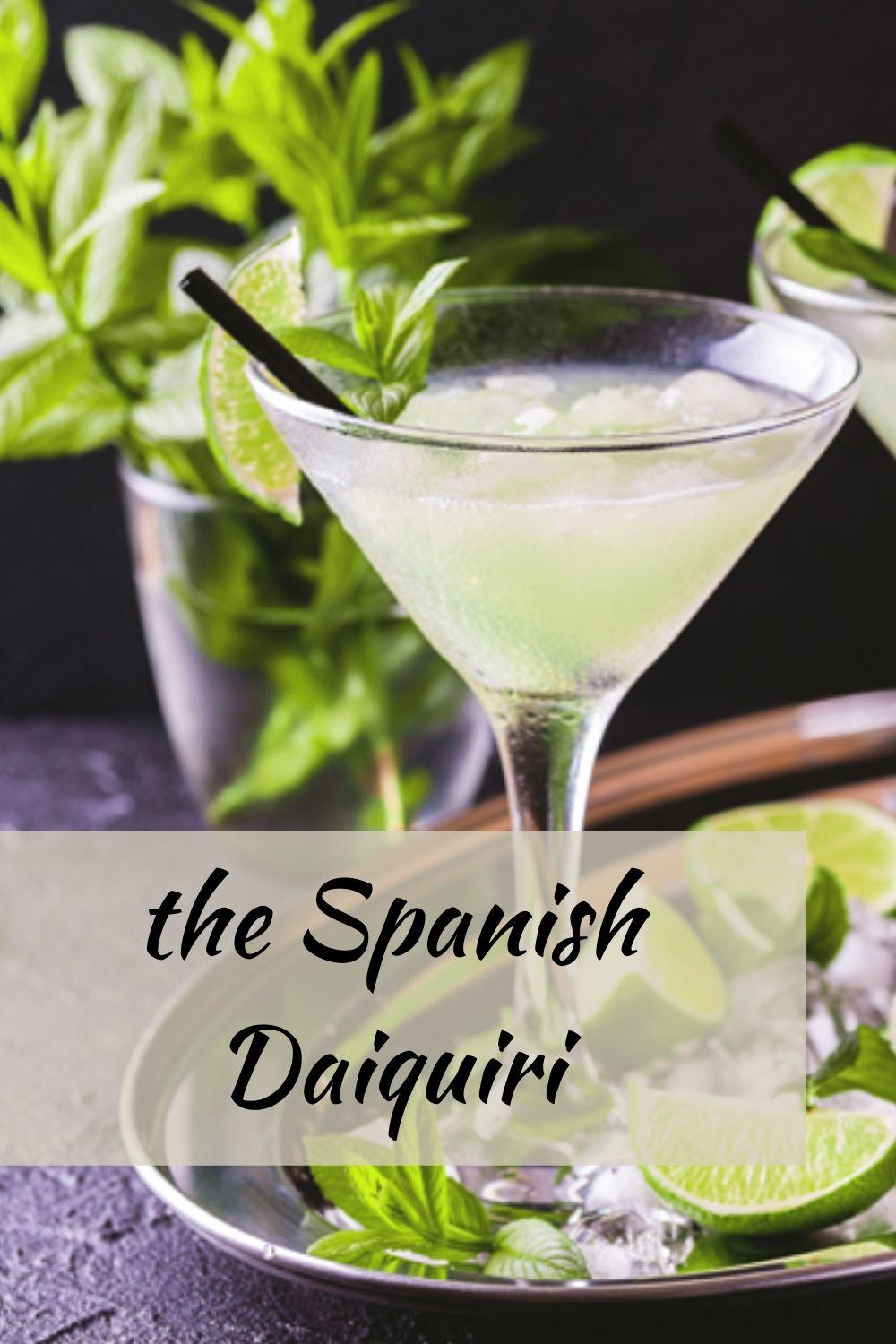 Latest posts by Amy Reiley
(see all)
Get on our mailing list
Subscribe and get our exclusive list of Six Great Sex-Boosting Snack Foods for FREE! Unsubscribe at any time - privacy policy