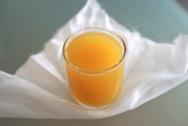 Spicy Green Tea Rum Punch Cocktail Recipe
Our articles may contain affiliate links. For more information, view our policies.
Rum Punch gets an update
This recipe was sent to us by Palais des Thés and features their Thé des Fakirs, a green tea blend seasoned with the aphrodisiacs of clove and cardamom. We love the idea of blending green tea with Indian spice, tropical juice and rum.
It gives this green tea rum punch something your average rum punch doesn't have, the complexity of spices and, of course, a hit of caffeine. (We recommend it more as a brunch or afternoon drink rather than one to drink at night…unless you have plans to stay up all night long…)
What we find most interesting about this green tea rum punch is, well, the green tea! As you probably know, green tea is packed with antioxidants. (That's the reason some consider it an aphrodisiac.) But those antioxidants also have benefits to your heart and some bonus anti-aging effects.
RELATED: Why pineapple juice is good for men
Isn't it fantastic to think you might be doing something good for yourself by drinking a cocktail? Bottoms up!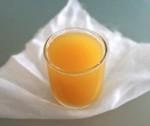 Spicy Green Tea Rum Punch Cocktail
Print Recipe
This sweet and spicy variation on Rum Punch has the added health benefits of green tea. What more could you want from a cocktail?
Ingredients
14

oz

spring water

3

rounded tsp

Thé des Fakirs

2

oz

fresh squeezed lime juice

1/3

c

pineapple juice

5

oz

peach liqueur

5

oz

white rum
Instructions
In a small pot, bring the spring water to a simmer over a low flame (Do not let it boil.).

Add the Thé des Fakirs tea leaves and infuse for 3 minutes.

Filter out the tea leaves by pouring liquid through a mesh strainer.

Let the tea cool, and then place in the refrigerator to chill for 30 minutes.

In a 32-ounce pitcher, combine chilled tea, lime juice, pineapple juice, peach liqueur and white rum. Stir and let the mixture chill for at least two hours before serving.
*Thé des Fakirs can be purchased from Palais des Thes.