Our articles may contain affiliate links. For more information, view our policies.
Chocolate is our #1 food choice for women
Antioxidant rich dark chocolate is truly a gift of the gods; since chocolate, in its most unfettered form, has natural stimulants that encourage blood flow, better energy levels and stamina. In other words, there are an incredible number of benefits of this sweet treat for women's health.
view the list of all 10 Best Foods for Women's Sexual Health
One of the best benefits of dark chocolate
You may have heard that chocolate has a caffeine-like stimulant that can give you a little energy boost. It's true.
The stimulating effect comes from a compound found in chocolate called theobromine. Theobromine is an alkaloid found in the cacao plant. And cacao is the main ingredient in dark chocolate. And among its many health attributes, theobromine stimulates the heart and nervous system in a similar manner to caffeine.
Additional benefits to women's sexual health
The antioxidants in dark chocolate give ladies a way to satisfy that sweet tooth while supporting heart health. Of course, the darker the chocolate, the greater the benefit. Don't think you're going to get the heart healthy benefits of dark chocolate by choosing milk chocolate. Unfortunately, the lower the percentage of cacao in your choice of chocolate, the less health benefits the chocolate contains. Milk chocolate is mostly dairy and sugar, neither of which is going to benefit your love life.
But if you really want to tap into the nutritional power of chocolate, try cacao nibs. With their slightly bitter yet still satisfyingly chocolatey flavor, they are potent little antioxidant carriers in a rich, chocolatey package. If the bitter, unsweetened flavor of cacao is too much for your taste buds to handle, the good news is that dark chocolate is still considered an good source of these health benefits.
Why chocolate is good for your skin and your lady parts
And, since it is relatively low in sugars (including milk sugars),  dark chocolate is proven to be less addictive than milk chocolate. So not only may it be helpful in curbing cravings for sweets, this means it's less likely than other chocolate products to spur skin problems. And an additional benefit is that, as far as sweet treats go, it's better for the ph balance of your reproductive system. So consider trading in your milk chocolate for the dark stuff and, for added sweetness and an extra antioxidant boost, combine it with fresh berries.
Learn more about the Aphrodisiac Powers of Dark Chocolate
Some of our favorite dark chocolate recipes:
Hand-Rolled Dark Chocolate Truffles
Chocolate Avocado Cake
Dark Chocolate Spa Bark
Black Bean Chocolate Brownies
10 Best Foods For Women
Up Next: Peanuts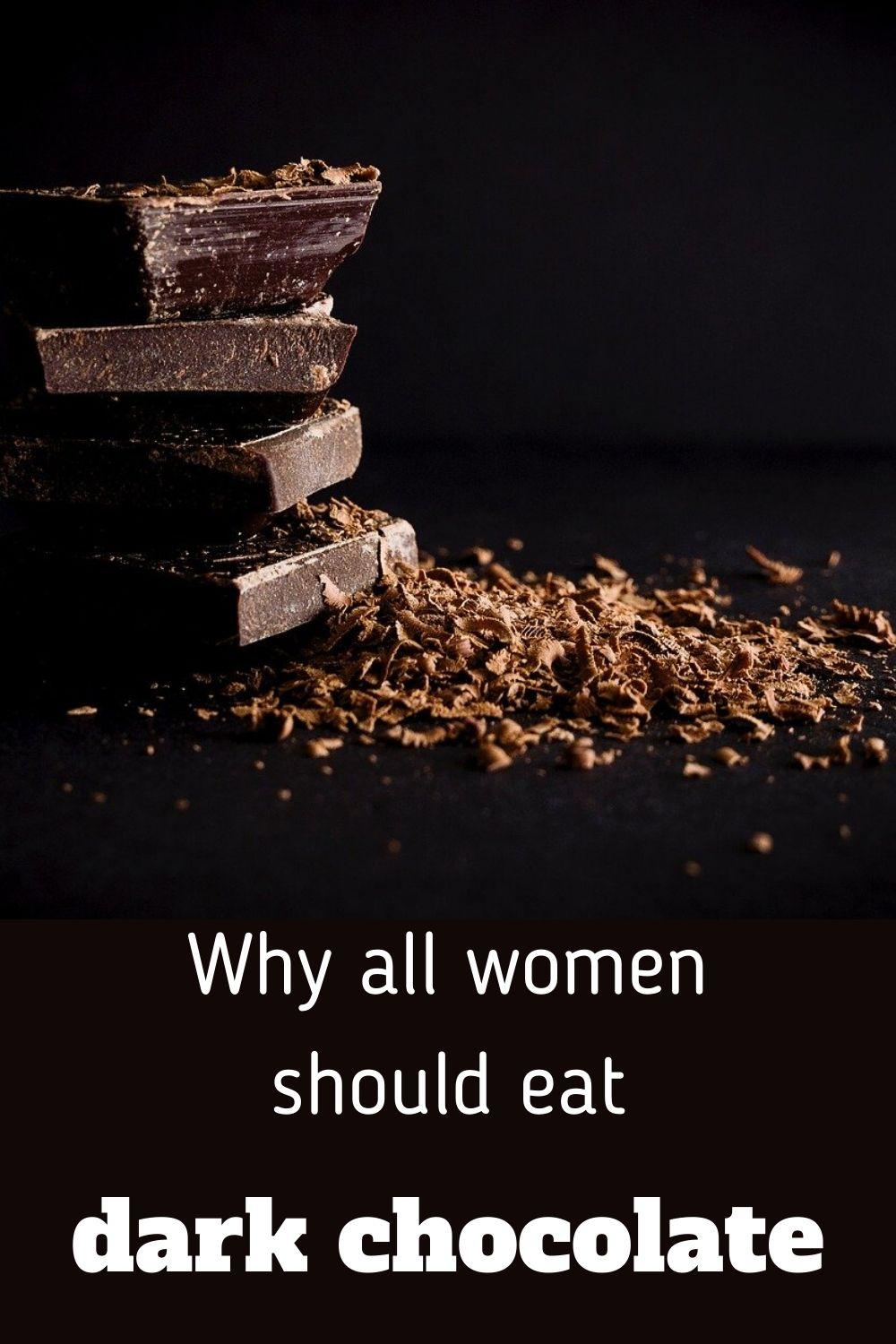 FREE APHRODISIAC NEWSLETTER
Subscribe to our free aphrodisiac newsletter