A Vanilla Margarita Recipe – a cocktail you're going to crave
Our articles may contain affiliate links. For more information, view our policies.
The 43 Vanilla Margarita offers layers of flavor
This recipe embraces an aphrodisiac approach to making cocktail magic–and it might be one of my favorite margarita recipes, ever. It uses a trick popular among mixologists for putting their personal stamp on this beloved drink. They swap out the Triple Sec for something with bigger impact. In this case, it's Licor 43, a Spanish, citrus-based liqueur.
The history of the Margarita
According to Smithsonian Magazine, there's more than one plausible story on the origin of the Margarita. It may have been invented in Baja California around 1938. Or it may have been invented by a Dallas socialite 10 years later. (Although this story doesn't appear to line up with marketing materials distributed by Jose Cuervo promoting the drink three years before the socialite supposedly invented it.) Nobody is certain exactly who invented the drink. There are many who claim to be the creator but no one story is clearly true.
Making cocktails with  vanilla
I'm taken by this version of the classic cocktail because it incorporates one of my favorite aphrodisiacs, vanilla. But instead of using straight vanilla, as I mentioned earlier, it calls for Licor 43. This Spanish spirt was inspired by an ancient Roman drink called Licvor Mirabilis. (The ancient drink was a spirit infused from local fruits and herbs.) And in the case of Licor 43, it's a blend of citrus and vanilla. You might notice that this recipe diverges from the original Margarita in one other way. It uses fresh lemon juice instead of lime. Not a believer? Just try it once and I think you'll be hooked.
Where to find Licor 43
If you're not sure where to find the key ingredient in my new favorite Margarita, google retailers near you. Licor 43 is now distributed throughout the U.S. and 80 other countries through major retailers including BevMo, Total Wine & More and even Target.
Want to try another inventive Margarita recipe? We've got more!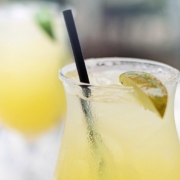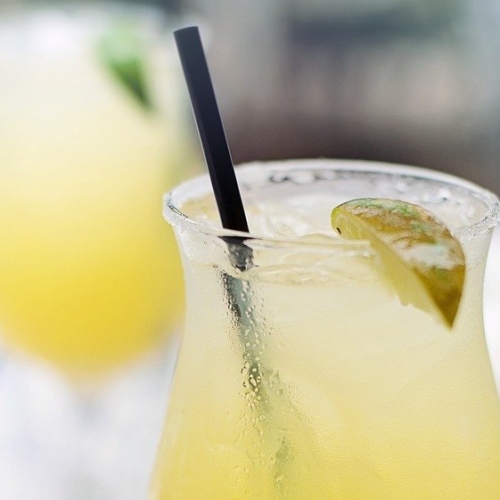 43 Vanilla Margarita
Print Recipe
This variation on a classic Margarita uses Licor 43 for its vanilla nuances. You're going to crave this cocktail! 
Ingredients
3/4

oz

Licor 43

3/4

oz

tequila

1-1/2

oz

fresh lemon juice

3/4

oz

simple syrup

lime wheel
Instructions
Add ice to a rocks glass and set aside.

Combine all ingredients in a shaker with ice and shake.

Strain into glass and garnish with a lime wheel.
Pin this cocktail recipe:
FREE APHRODISIAC NEWSLETTER
Subscribe to our free aphrodisiac newsletter