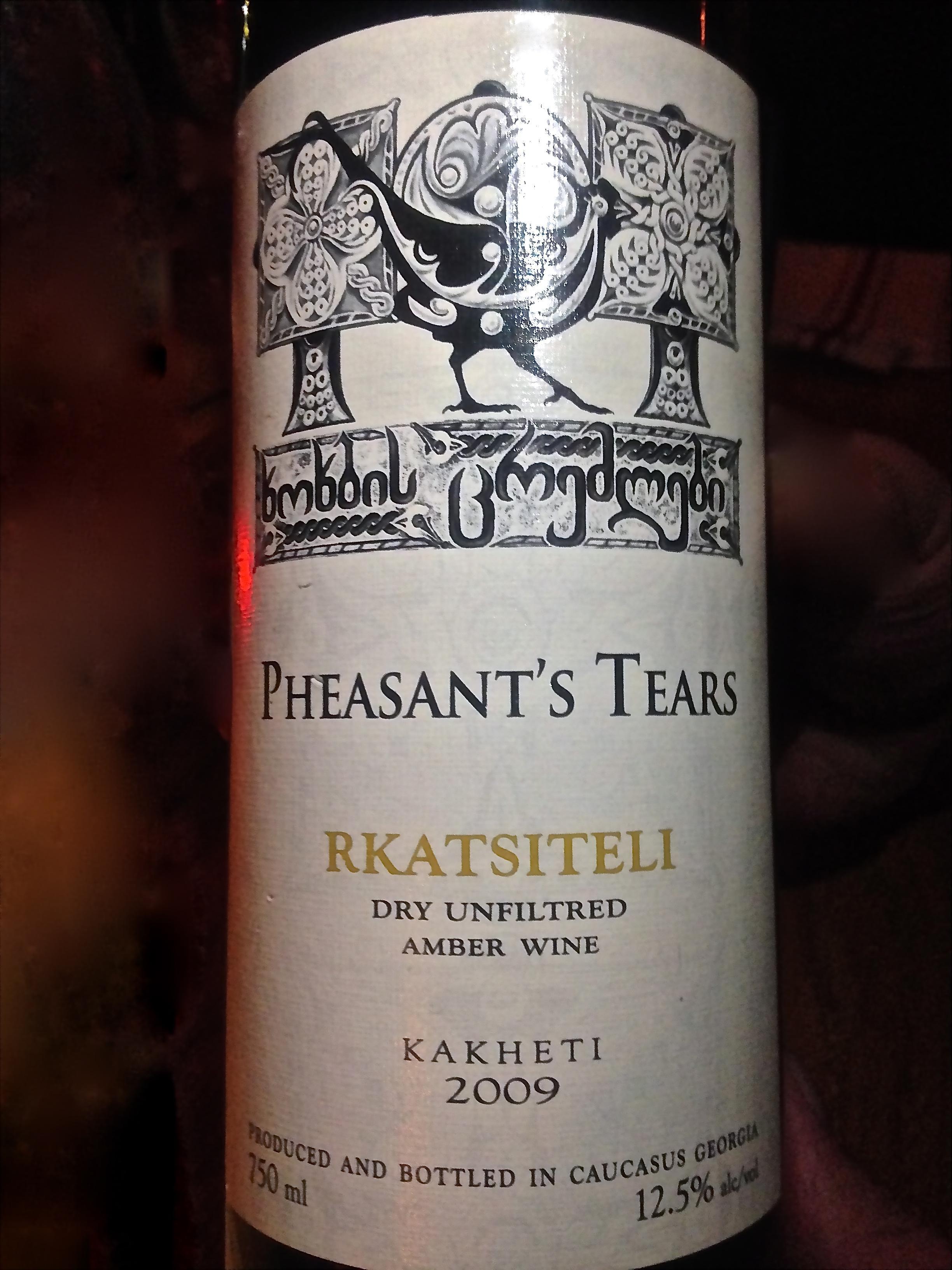 Rkatsiteli Amber Wine from the Georgian Republic
Our articles may contain affiliate links. For more information, view our policies.
There are times when you see an unusual wine on a wine list in a favorite restaurant, or on the shelves of a favorite wine store and a sense of adventure takes over – you inquire, you listen, you decide to step into the unknown – a tasting adventure.
This is one of the wines you may discover on such an adventure. It belongs to the category of "orange" or "amber" wines – possibly the wine category equivalent of hiking the Nepali Coast and sleeping next to a beautiful waterfall versus staying in the five-star resort just a few miles away. Both are wonderful experiences, but the appeal is quite different.
About orange wine
The production of this style of wine, orange wine, is "a return to techniques utilized thousands of years ago, orange wine is basically white wine that has been fermented and (possibly) aged on the grape skins, extracting some color and a distinct flavor." In addition, orange wines are frequently produced and aged in ancient-style vessels: clay amphorae, or more "modern" wooden casks. The unique production style yields equally unique flavor profiles that are quite a leap from typical white wines (and reds, for that matter); expect distinct earthiness, intense (often funky) aromatics, savory flavors, and tannins (not typically found in white wines).
This wine is produced in the Georgian Republic in the Caucasus – believed to be the historic home of wine-making from over 8,000 years ago. Kakheti, the region of production, is the most notable for quality, quantity, and for historic significance. In 2013, when Russia finally lifted the embargo on Georgian wines, these were the first to be exported.
What is Rkatsiteli?
The Rkatsiteli grape is the traditional pale-skinned grape of the region. This is a versatile grape that can be made in just about any style from sparkling to fortified; however, it is not terribly complex, aromatically.
My review of Pheasant's Tears, Rkatsiteli Amber Wine, Kakheti, Georgian Republic
As an "amber" wine, the intense, funky aromas are to be expected. Unlike typical white wines, this one is at its best at cellar temperature like a good red wine. Initial aromas of milky black tea – smoky and fragrant lead to savory flavors of roast pork and mushrooms with a touch of earthy apple and distinct tannins. This wine is excellent with classic roasted dishes and their traditional sauces and accompaniments. It also pairs well with smoked fish – try lacey potato cakes with smoked salmon and crème fraîche.
Latest posts by Annette Tomei
(see all)
Get on our mailing list
Subscribe and get our exclusive list of Six Great Sex-Boosting Snack Foods for FREE! Unsubscribe at any time - privacy policy