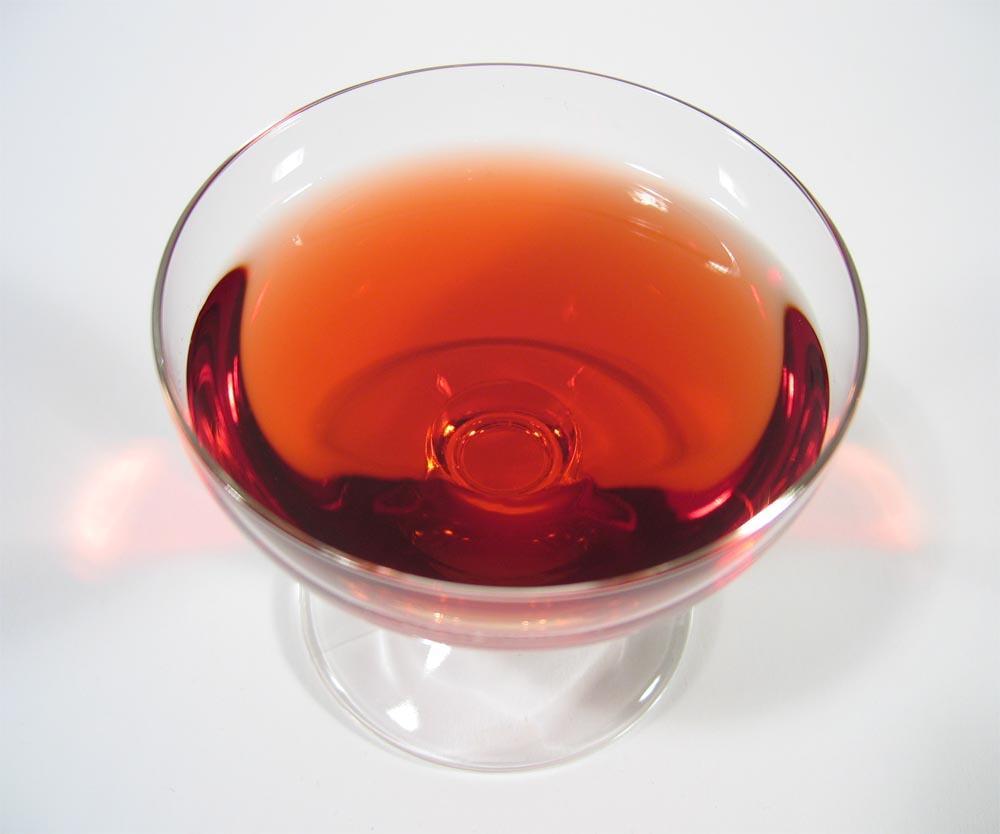 A Perfect Manhattan Cocktail Recipe for the Holidays
Our articles may contain affiliate links. For more information, view our policies.
The Manhattan is a classic, American cocktail. It was invented, as you can guess, in New York City. The original Manhattan recipe called for rye, vermouth and bitters. And now we've got your perfect Manhattan recipe for celebrating the holiday season.
A classic Manhattan made with Hudson River Valley Bourbon
This Manhattan recipe from Chef Annette Tomei strays slightly from the original in that it features Hudson Whiskey's Bright Lights, Big Bourbon. It is a drink Annette created with some of her spirits industry counterparts back in her days as an instructor at Manhattan's French Culinary Institute.
Need cocktail inspiration? Check out more of our recipes
Annette defends her choice to make her Manhattan drink with an alternative to rye whiskey for the simple reason that this aged bourbon is her favorite American-made, brown spirit. (Not to mention that it make for a mighty fine cocktail!) And since Hudson Whiskey distills its whiskies in New York's picturesque Hudson River Valley, the choice feels appropriate for this Christmas Manhattan cocktail.
What is Hudson Whiskey Bright Lights, Big Bourbon?
Hudson Bright Lights, Big Bourbon is a grain-forward bourbon made from New York corn. Only the batches are treated to first char American oak barrel aging. The result is a darkly amber whiskey with a pronounced sweetness. It's also certified Kosher.
The best bitters for this winter cocktail
For this Manhattan drink recipe, Annette pairs the sweetness of the bourbon with Bittermen's New England Spiced Cranberry Bitters. The flavor profile of these bitters is complex, since they're made with a blend of cranberries, vanilla and spice. The resulting bourbon cocktail creates a medley of seasonal flavors in your mouth. (Not to mention that the cranberries bring an aphrodisiac twist to this perfect Manhattan cocktail for celebrating. Discover what makes cranberries aphrodisiac.) Just one sip and you'll understand why Annette has dubbed this cocktail a White Christmas in Manhattan.
Stirred, not shaken – tips for making the best holiday bourbon cocktail
It couldn't be more simple to make this three-ingredient, Christmas Mahattan cocktail. As is traditional for making a Manhattan, Annette calls for stirring the drink. This means you don't even need to own a cocktail shaker to make this complex and sensual drink.
Why do you stir a Manhattan?
The Manhattan is a cocktail that should always be stirred. (There are mixologists who insist on shaking Manhattans. But we say they're just plain wrong!) Shaking this cocktail could result in turning the drink cloudy, ruining the aesthetic. Shaking can also alter a cocktail's texture and can reduce the lovely, weighty almost silky feeling this cocktail creates as it rolls across the tongue.
Just get yourself an elegant mixing glass or a straight-sided pitcher like this one and a cocktail spoon. Start stirring your drinks gently and discover how compelling a stirred cocktail can be. (Mind you, some cocktails definitely benefit from shaking. When you're craving a Margarita on a hot, summer day, you'll want to pull out the shaker to produce that enticingly frothy texture that helps make the tangy drink so delicious.)
Add a holiday cocktail garnish
The instructions suggest garnishing this Manhattan cocktail recipe with simple, fresh pomegranate. But if you want to take your mixology to the next level with this bourbon cocktail, try adding a garnish of our sugared cranberries. Your cocktail skills will be water cooler talk for the next year.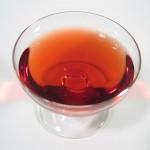 White Christmas In Manhattan Cocktail
Print Recipe
The perfect drink for a snowy night, this holiday Manhattan cocktail is sure to warm you from head to toe. 
Ingredients
2

parts

Hudson Whiskey Baby Bourbon

1

part

White Vermouth

(I use Dolan's)

dash

Bittermens New England Spiced Cranberry bitters - these regional bitters can be replaced with Peychaud's or Bittermens Burlesque Bitters
Instructions
Stir and pour into chilled glass or onto ice (I like mine on the rocks).

Garnish with a sprinkle of pomegranate arils. You can also add a garnish of a clean bit of fir branch or zest of orange. (See the notes above for a cranberry garnish recipe.)
Pin this Manhattan recipe: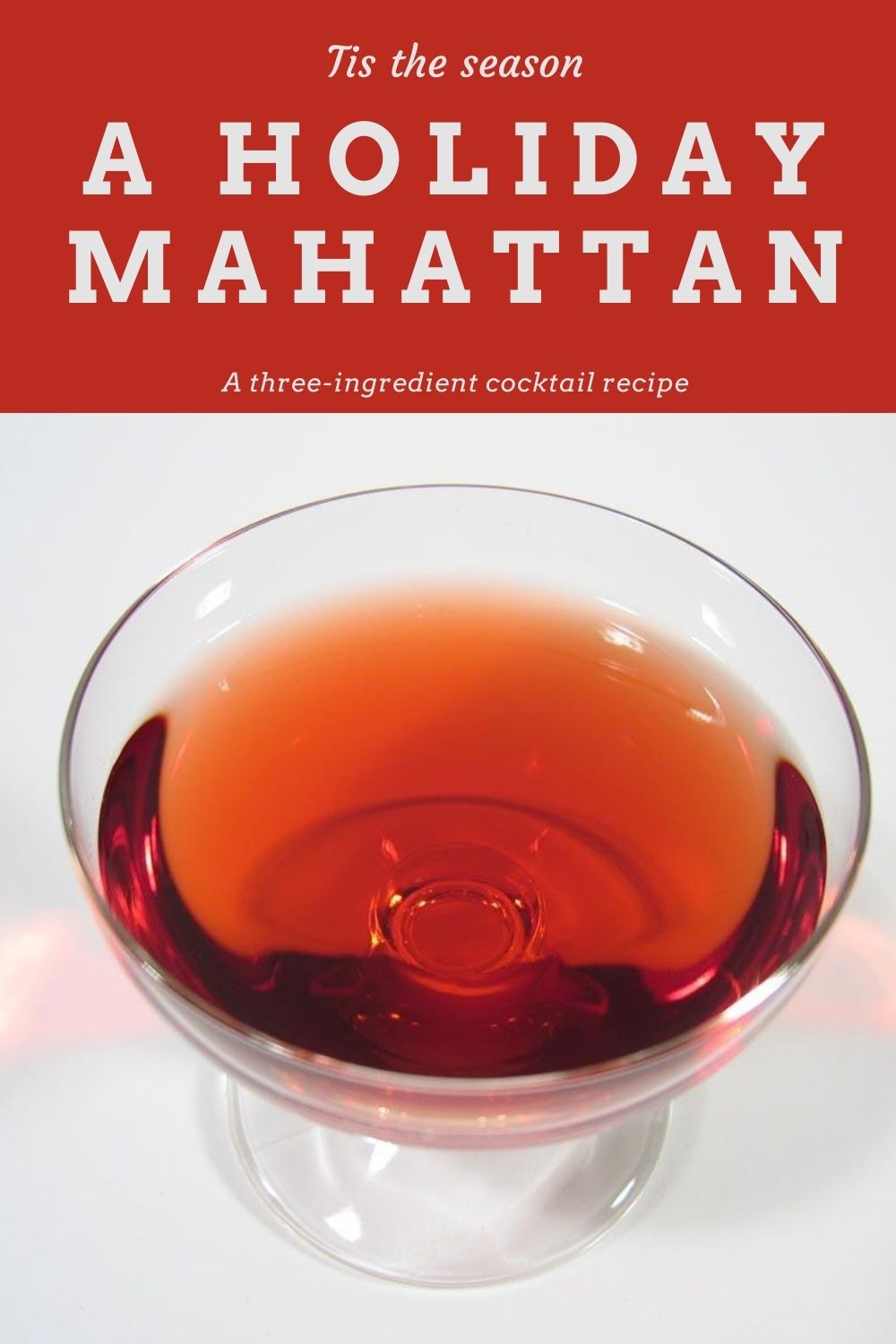 Latest posts by Amy Reiley
(see all)
Get on our mailing list
Subscribe and get our exclusive list of Six Great Sex-Boosting Snack Foods for FREE! Unsubscribe at any time.