Spices are Stimulants
Spices are proven to stimulate you from your senses of taste, touch and smell to your cardiovascular and neurological health. The tingling sensation that initially occurs in your nose and mouth radiates throughout your body. The result is that it reawakens your sensitivity. THIS is why you should add spice to your diet.
Add spices like turmeric, paprika, cinnamon, nutmeg, coriander and saffron to your recipes and it will also help you cut sodium, calories and fat. How? By adding intense, taste bud tickling, guilt-free flavor. Best of all, modern science is uncovering hidden health benefits of some of the world's most popular spices…So long as you use them on, or nearly on, a daily basis.
According to Professor Bharat Aggarwal, author of Healing Spices
, spices contain compounds that fight oxidation and inflammation, the processes underlying most chronic diseases. So not only will a liberal use of spice awaken your inner sensualist, they'll fight potential illnesses while you use them to enjoy their effects on the games of love.
Want a recipe to help you add spice to your diet? Try this Vegetarian White Bean Chili with Chocolate. (It not only use spices to lift the flavor, it delivers the sweetness of chocolate!)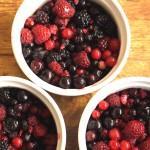 FREE APHRODISIAC NEWSLETTER
Subscribe to our free aphrodisiac newsletter
https://www.eatsomethingsexy.com/wp-content/uploads/2013/02/add-spice-to-your-diet-step-5-of-the-10-steps-to-sexy-diet.jpg
400
600
Amy Reiley
https://www.eatsomethingsexy.com/wp-content/uploads/2017/01/Amy-Reileys.png
Amy Reiley
2019-01-19 12:00:15
2019-04-20 11:52:45
Add Spice to Your Diet - Step #5 of the 10 Steps to Sexy Diet