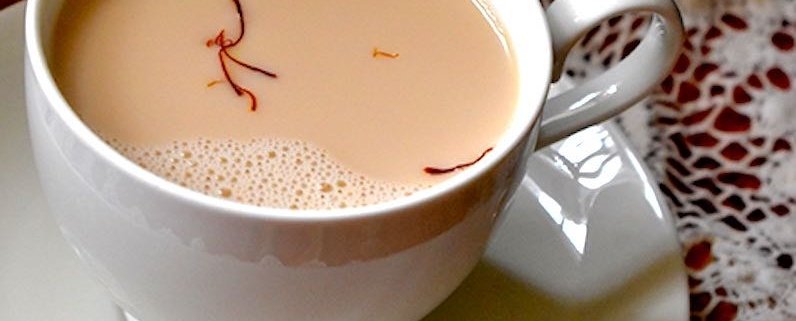 Our articles may contain affiliate links. For more information, view our policies.
What is chai?
Chai, the spicy brewed beverage so commonly sold as a coffee alternative in Western coffee houses today has a history in the East that goes back thousands of years.
There is some debate as to whether the invention of chai was in India or Thailand. But what is agreed upon is that fact that it was initially a drink of royalty. The original beverage was created in hot and cold varieties, each made with a different blend of spices to address different ailments according to Ayurvedic medicine
. However the one thing it didn't contain was tea.
According to The Spruce Eats, it really wasn't until the British set up Indian tea plantations in the 1800's, that tea appeared with regularity in Indian couisine. Of course, the addition of tea meant that chai suddenly boasted a host of antioxidant benefits as well as the healing properties of the spices. The benefits depend on the blend of spices used in the brew.
A chai recipe starring the spice of saffron
In the chai recipe we are featuring from cookbook author Nandita Godbole, the star ingredient is the aphrodisiac of saffron
. And when she agreed to let us run this recipe from her upcoming book, Seven Pots of Tea: an Ayurvedic approach to sips and nosh, Godbole also took the time to explain what makes saffron alluring to her.
"Saffron is one of the world's most expensive spices because it grows only in small pockets around the world and must be harvested by hand. Good quality saffron is fine in texture, like inch-long strands of embroidery floss and fragrant. If a saffron strand is placed in warm water, within minutes, the strand or thread will unfurl and plump up like a clarinet swimming in a golden orange liquid."
Of course, we love saffron because of its ability to increase sexual function. (Read more about the aphrodisiac power of this indulgent spice.)
Adds Nandita, "This decadent spice is very popular in Indian, Islamic, Persian and Spanish cooking for their distinct aroma and delicate flavor, and popular in beauty treatments across the world and an Ayurvedic powerhouse. Saffron Chai is an effortless way to enjoy a creamy, velvety and warm tea-based drink, designed to be sipped at leisure."
Love Nandita's tea? Don't miss her Fig Lassi recipe.
Saffron Chai
Print Recipe
A traditional black tea chai recipe made with the spices of saffron and cardamom
Ingredients
3/4

cup

water

1/3

cup

whole milk

1

teaspoon

loose Earl Grey tea

1

green cardamom pod coarsely crushed

Sugar to taste

2-3

strands of saffron
Instructions
Combine the water and milk in a one-quart saucepan.

Add the loose tea and coarsely crushed cardamom pod in a tea ball, and add this to the saucepan.

Add sugar if using.

Bring this to a boil.

Add the saffron strands directly into the brew and continue to simmer on low for 1 additional minute.

Remove from heat and carefully remove the tea ball from the brew.

Pour the tea into a suitable cup to include the saffron strands. Serve hot.
Notes
Recipe from upcoming book: Seven Pots of Tea: an Ayurvedic approach to sips and nosh.
Pin this Saffron Chai recipe: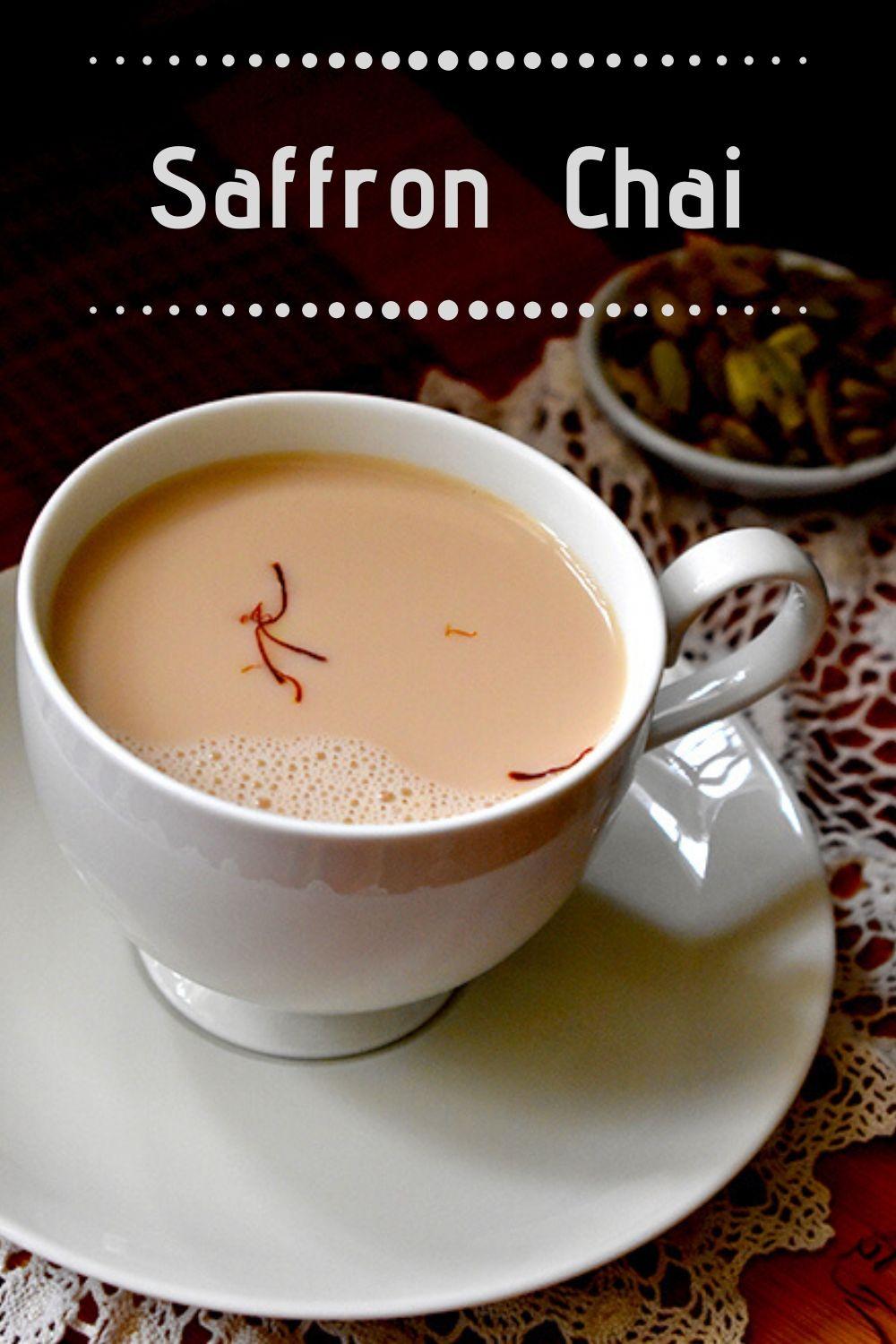 FREE APHRODISIAC NEWSLETTER
Subscribe to our free aphrodisiac newsletter