The Best Gluten Free Brownies Recipe
Our articles may contain affiliate links. For more information, view our policies.
I originally posted this gluten free brownies recipe when we were just days away from the release of my very first ebook, Eat Cake Naked: aphrodisiac desserts to heat up your love life. My co-author, Delahna Flagg, and I felt the world was ready for a preview. We chose this chocolate chunk brownie recipe for its simplicity and the way the sexy brownies illustrated our point of view on what makes an aphrodisiac recipe. And in retrospect, I think it's fair to say we were right, since this recipe has gone on to become one of this website's most popular dessert recipes.

Making desserts more healthy
Eat Cake Naked is the first baking book dedicated to improving your romantic life. For this book, I not only looked at the history of aphrodisiacs. I enlisted a nutrition expert (Delahna) to write it with me.
What we've created is an entire menu of desserts that incorporate the latest superfoods known to ignite the flames of passion…and they're not just desserts to find you romance. These are the kind of recipes you'll want to reach for every time you make dessert. (I do!)
RELATED: The Aphrodisiac Chocolate Chunk Cookie Bar recipe
Delahna and I believe that we've really created a book of desserts that work for you but without sacrificing flavor. Still a skeptic? That's why I've offered this teaser recipe for free. I truly believe that my gluten-free chocolate chunk brownie recipe will make a believer of anyone who tries this simple, made-from-scratch brownie recipe.
RELATED: Eat Cake Naked: aphrodisiac desserts to heat up your love life
How to make gluten free brownies
Making a brownie gluten-free is relatively simple. You don't exactly make them flourless brownies, he way you would a flourless chocolate cake. What I did was to replace the white flour with chickpea flour, also called garbanzo bean flour. It is a nutrient-dense flour made from ground, dry chickpeas. And chickpea flour happens to be naturally gluten-free. You can make your own at home with a Vitamix blender or a grain mill. But I prefer to just buy the packaged Bob's Red Mill organic garbanzo bean flour.
Why make brownies with chickpea flour?
The ground chickpeas not only add great weight and texture to the brownie batter but they bring a faint, earthy note that helps keep the brownies from becoming too sweet. Of course, that's what they do to the flavor profile. From a health standpoint, they add protein and fiber where there would be none if you use bleached, white flour.
TO TRY: Our Flourless Chocolate Cake recipe
The sexiest brownie recipe
This brownie recipe is like no other. It calls for several out-of-the-ordinary ingredients beyond chickpea flour. And, as you've probably guessed, they're all aphrodisiac.
For starters, there are tangy, dried cherries soaked in balsamic vinegar. The cherries help give the brownies moisture and an added chewy texture as well as their sweet tang. (And you're going to love what happens to the flavor of cherries when they're soaked in balsamic vinegar. They absorb a touch of the vinegar's acidic bite but not too much.)
Then there are the walnuts for crunch and to keep the brownies from tasting too sweet. Of course, walnuts are also among the world's greatest aphrodisiacs.
And do I even need to highlight the signature ingredient? Chocolate, as I'm sure you already know, is an aphrodisiac of ancient repute. But by using dark chocolate, this chocolate cherry brownies recipe increases the aphrodisiac benefits. That's because the darker the chocolate, the greater the antioxidant content. You can learn more about all the health potential of dark chocolate in my dictionary of aphrodisiac foods.
To make gluten free vegan brownies
One final note about this brownie recipe, it's one that can easily be tailored to a plant-based lifestyle. The most important step is finding an outstanding vegan chocolate to use for the chocolate chunks. Once you have the right chocolate, just use a vegan butter substitute in place of the butter, use a plant-based egg substitute, or replace the eggs with silken tofu if you prefer. (One-quarter cup of pureed tofu is equal to one egg.) Lastly, make sure that your sugar is vegan-friendly, (in other words, a sugar that isn't processed with bone char).
RELATED: Looking for vegan chocolate recipes? Try this Chocolate Mousse. 
Gluten Free Balsamic Cherry Chocolate Chunk Brownies
Print Recipe
One glance at the ingredients and you might be tempted to shelve this recipe as too weird to try. Don't do it. If you like brownies, you need this recipe in your life. Seriously, it's one of the most seductive, toe curling, taste bud-pulsating recipes in the history of chocolate recipes. Do not shy away from the balsamic. It's a sweet vinegar with a caramel quality that brings complexity to this, and many, desserts. Don't be afraid of the garbanzo flour. Used here, it is simply an alternative to white flour with a few bonus health benefits--and it makes the brownies gluten-free, so double bonus. Although it may feel like you're putting together a crazy concoction, this combination of ingredients results in some of the moistest, rich brownies with a depth of chocolate flavor you just don't get from a typical recipe. There's no question about the fact that these are sexy brownies!
Ingredients
1/2

cup

dried dark cherries

1/4

cup

balsamic vinegar

1/2

cup

unsalted butter

1/2

cup

high-fat cocoa powder

1

tsp

vanilla

1

cup

roasted walnuts

chopped

1

cup

sugar

1/4

cup

garbanzo flour

chickpea flour

1/4

tsp

salt

2

lg eggs

5

oz

dark chocolate baking chunks

substitute dark chocolate chips
Instructions
Preheat your oven to 325 degrees.

Roughly chop the dried cherries into halves or quarters. Put them in a small bowl and bathe them with the balsamic. Let them rest while you make the brownie batter.

In a small saucepan over medium heat, melt the butter. When the butter is melted, remove from the heat and whisk in the cocoa powder until you have a smooth river of chocolate goodness.

Stir in the vanilla and allow the mixture to cool slightly.

In a medium mixing bowl, combine the walnuts, sugar, flour and salt. Stir in the chocolate mixture.

Crack the eggs one at a time into a separate bowl and add them to the brownie batter. Stir until just combined.

Strain the balsamic from the cherries then fold the cherries, along with the chocolate chunks, into the batter.

Pour the mixture into a greased 8-inch x 8-inch pan.* Note: the batter will be thick.

Bake in the center of the oven for 30-35 minutes until the top is just set. Be careful not to overbake—these are ultra-ooey, gooey brownies.

10. To cut, dip your knife in hot water then cut through the brownies. This will help prevent sticking, as these brownies are super moist and luscious.
Notes
*If you're planning to serve the brownies at a party, instead of greasing, line the pan with parchment, making sure to leave it hanging over two opposite sides, as though you're making handles. (Because you are.) When the brownies have cooled, transfer the pan to the freezer for 10-15 minutes. Remove pan from the freezer and carefully lift the parchment like two handles and transfer the brownies to a cutting board. The time in the freezer will have helped the brownies firm up long enough for you to cut them neatly without totally freezing them.
Love the recipe? Get the whole cookbook! Eat Cake Naked is available for download from Amazon and all other major ebook retailers.


Pin this sexy brownies recipe: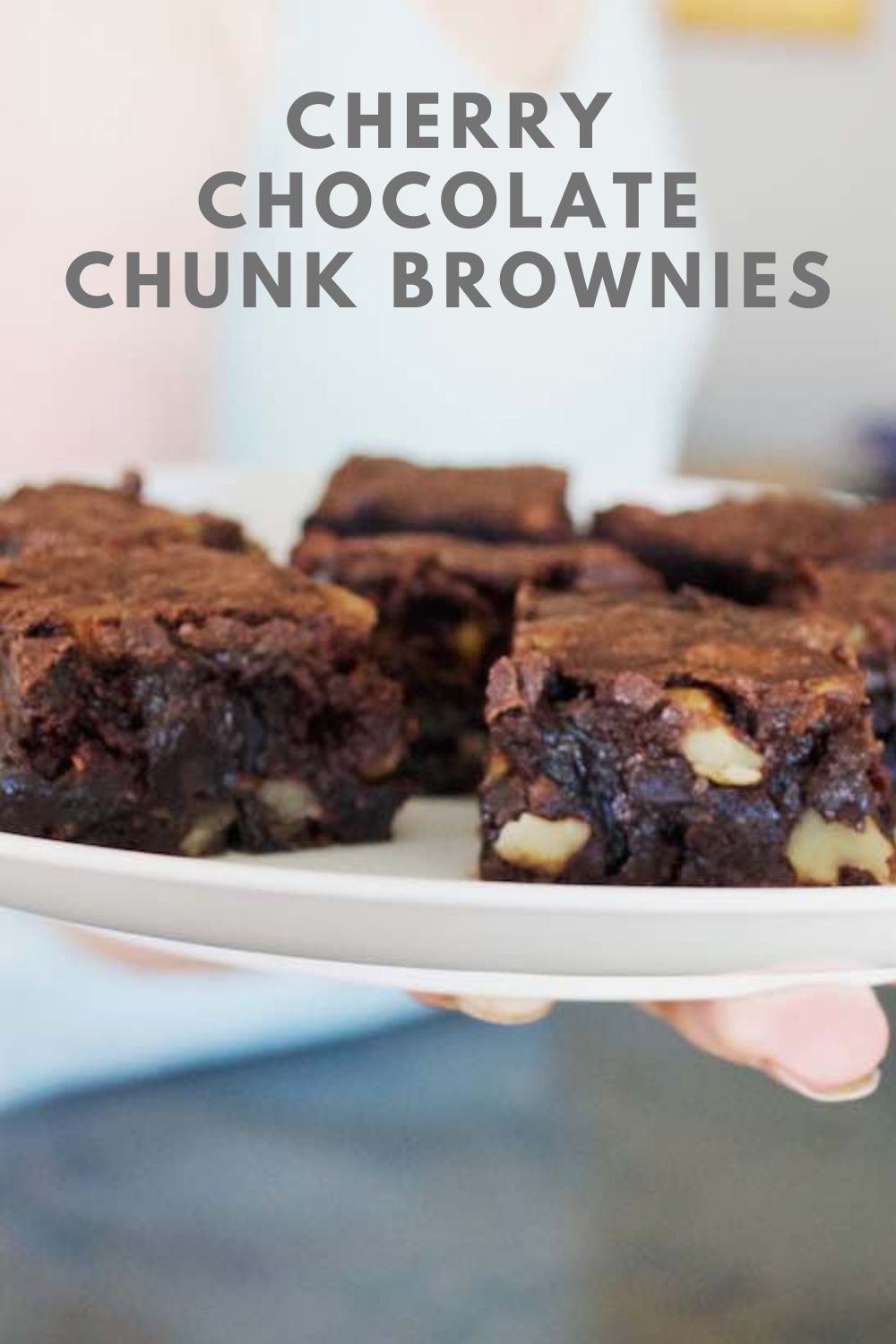 FREE APHRODISIAC NEWSLETTER
Subscribe to our free aphrodisiac newsletter