Three Romantic Getaways in New Zealand for an Unforgettable Experience
Our articles may contain affiliate links. For more information, view our policies.
Life in the Land of the Long White Cloud is colorful indeed, especially when you consider New Zealand has more species of ferns, flightless birds and baying sheep per square mile than most cities have people. And that is why we've put together this guide of our favorite romantic getaways in New Zealand.
Why make New Zealand your next destination?
Getting away from it all is what a trip to New Zealand offers, even if that means escapes to the Middle Earth or the lands of Aslan. In real terms, visitors opt to visit such places as 90-Mile Beach, Bay of Islands, Rotorua, the Remarkables and Franz Josef Glacier.
New Zealand is roughly 1,550 miles north to south on two great swaths of land. Some 15 hours flight from the U.S., arrival happens in what seems to be a parallel universe but the differences pop out amid colossal Kauri trees as old as the Bible and volcanic lakes that boil and blow – as if viewing the world from inside a time traveler's mirror.
Traveling to this enchanted land offers endless opportunities to focus on your one and only, to reconnect if that's what's needed or to simply slow down and enjoy some couples time. I've put together a list of my three favorite New Zealand resorts for a romantic getaway. Between them, I think you'll find an unforgettable escape to meet your personal couple's style.
A romantic trip to Hawkes Bay
The Farm at Cape Kidnappers on the North Island, a six-hour drive from Auckland (although private flights and heli-transfers are at the ready), overlooks Hawkes Bay with 180-degree views of the roiling South Pacific. It's all about the land here, 6,000 undulating acres of it on a working farm that supports an award-winning wine cellar along with gourmet dining, spa (ever had a jade and crystal facial?) and golf (par 71 and makes Golf Magazine's "Best" list) amid flocks of sheep on a seemingly endless spread.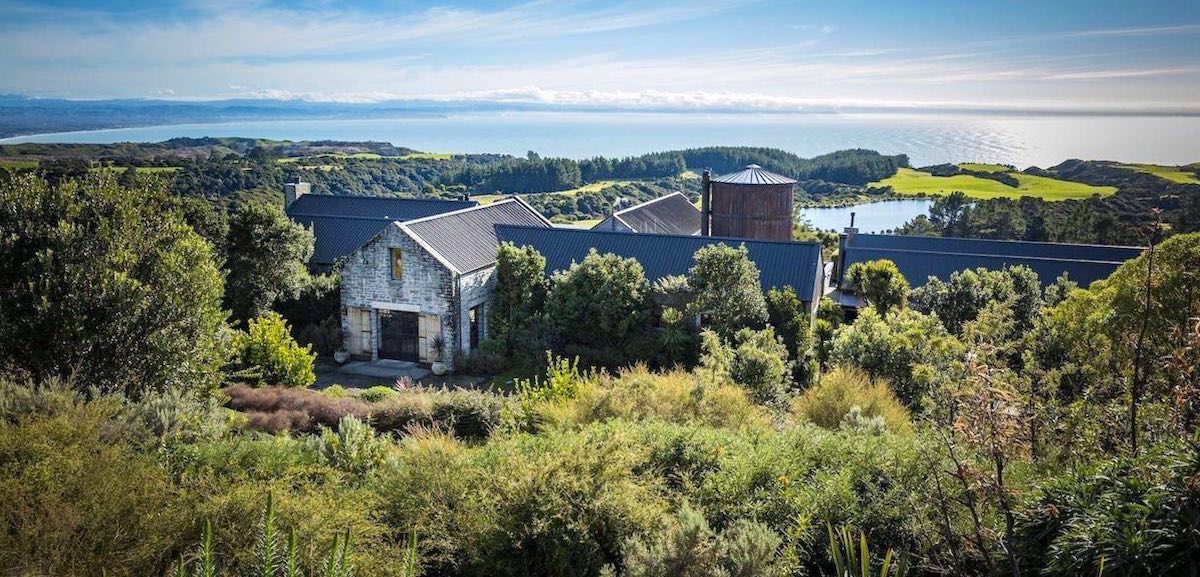 But this New Zealand farm stay is a Relais & Chateaux hotel that combines the rustic and the modern, the craggy and the comfortable, the wide spaces and the 22 cozy cottages along rocky cliffs overlooking relentless crashing waves. Check out the four-bedroom Owner's Cottage, a world unto itself.
Tel: +011 64 6 875 1900
Email: [email protected]
Things to do for couples in Hawkes Bay
Although you could spend your entire romantic escape simply enjoying this unique property, the Lodge at Cape Kidnappers offers several custom experiences for guests. Consider booking a sunrise breakfast for two above the cliffs of Black Reef. Or ask them to plan you a beach picnic on historic Rangaika Beach, a favorite spot for swimming and snorkeling.
You can also plan a day of wine tasting. Hawkes Bay is one of New Zealand's premier wine regions, known for Chardonnay and red wines including Bordeaux blends and Syrah.
If you don't plan on driving to Hawkes Bay, enquire at the resort about arranging a driver for the day. Alternatively, you could hire a pair of bikes and pedal your way through some breathtaking scenery dotted with great wineries at every turn. After all, Hawkes Bay is part of the Classic New Zealand Wine Trail.
A romantic New Zealand getaway to the Bay of Islands
The Lodge at Kauri Cliffs, a picturesque four-hour drive from Auckland, (or one by air), also offers astounding pans of the Pacific and its islands off the coast, and more than 6,000 acres of prime New Zealand landscapes to wander. It might be your best bet for a secluded romantic getaway in NZ.
Another Relais & Chateaux accommodation, Kauri Cliffs is hunting territory. Sheep are nowhere to be found. Rather, wild boar, possum and other wildlife can be found in a place where mountain biking, bushwalking, beach combing, golf, tennis and sunning by the pool are part of the daily activities menu.
Find 22 guest suites at this New Zealand resort (plus a two-bedroom Owner's Suite), each providing perfect couples' seclusion with its own private porch, bedroom with sitting area and open fireplace, abutting a native forest and overlooking the golf course and the Pacific. It is easy to see why this is one of the finest luxury escapes in New Zealand.
Tel: +011 64 9 407 0010
Email: [email protected]
Things to do for couples in the Bay of Islands
The Bay of Islands offers endless activities for those who love water. If a quiet day of fishing is your idea of an ideal couple's activity, Kauri Cliffs will design a day of catching snapper and the chef will prepare your catch for you when you return to the resort.
If surfing is more your style, the resort can also arrange surfing lessons or surf excursions at some of the area's best beaches. Of course, you could easily explore some of the best surf areas on your own, the Bay of Islands has several. Try Tokerau Beach for more gentle surf or Taupo Bay for surfers of all experience levels. If you're looking for a monster swell, enquire about the conditions at Taipa, which can get incredible surf when the conditions are right.
For something truly unique and potentially romantic, explore the Bay of Islands glow worm caves. The Kawiti Caves, an easy one-hour drive from Kauri Cliffs, are home to thousands of luminous worms. Imagine a walk through a spectacular limestone cave system lit by the soft glow of one of nature's most beautiful creatures.
Best romantic getaway in NZ on the South Island
Rounding this trio of New Zealand resorts is Matakauri Lodge on New Zealand's south island just minutes from downtown Queenstown on stunning Lake Wakatipu. While this area along the Remarkables and Walter and Cecil Peaks is considered the New Zealand capital of adventure travel, the lodge lasers in on the scenery as a modern oasis of calm.
Unlike its more traditional sisters, Matakauri's design and layout makes a statement. The luxury New Zealand resort is an art piece carefully crafted by celebrated Kiwi designer Virginia Fisher. Lines are clean, light is given a stage and each of the Lodge's eleven cottage suites is a testament to the blending of high style with comfort, convenience and the complete agreement between the elements — inside and out. The scenery is the star here and the riveting interiors only serve to give natural New Zealand her close-up.
Dining means fine New Zealand wines and menus that change daily with the weather and the word about what's fresh. Unlike other parts of the country, town and what comes with civilization is an easy walk away. And getting away from it all is just as simple, whether that means water, peaks or a forest of virgin pines.
Tel: +011 64 3 441 1008
Email: [email protected]
Things to do for couples near Queenstown
Queenstown is regarded by many lovers of this island nation to be New Zealand's most romantic destination. And you'll never run out of activities you can experience together, whether you love extreme sports or extreme relaxation.
If your tastes run more toward the extreme, ask the staff at Matakauri Lodge to arrange a heli tour for two of Milford sound. Then if you're ready for some real adventure, head to the Kawarau Bridge for some couples' extreme sporting on the world's first bungee jump.
Although not necessarily romantic, other Queensland adventuring includes white water rafting and jet boating. For less extreme adventuring, Queensland offers glorious hiking.
Consider a romantic camping trip to California's Catalina Island
If your idea of a couples retreat is a little more low-key, consider a day of wine tasting. Queenstown wineries are known as some of the most scenic in the world. And the region is a paradise for Pinot Noir lovers as grape growing here tends to focus on this spectacular red grape.
Getting there
New Zealand is, admittedly, a long way from anywhere, which is part of its appeal for a couples' retreat. Air New Zealand (a United Airlines partner) flies direct to Aukland from several United States and Australian cities as well as Vancouver.
Many international car rental companies, including Hertz, Budget, Thrifty and Europcar, offer rentals in New Zealand. Just remember that New Zealanders drive on the left side of the road.
Looking for a romantic getaway closer to home? Here's why we recommend Sedona's Enchantment Resort.
Featured image by Pablo Heimplatz
This article was written in 2012 and most recently updated in September 2022.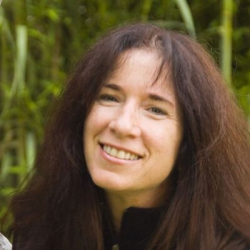 Latest posts by Lark Gould
(see all)
Get on our mailing list
Subscribe and get our exclusive list of Six Great Sex-Boosting Snack Foods for FREE! Unsubscribe at any time - privacy policy