What's the Best Pinot Noir? The One in Your Glass!
Our articles may contain affiliate links. For more information, view our policies.
I'm joking, of course, with my title for this month's Woman on Wine. Like all wines, some Pinot Noir are better than others. But because Pinot Noir is a difficult grape to grow and not exactly the easiest wine to produce, you don't get many cheap Pinots. So what I think would be more helpful than listing what I deem the best Pinot Noirs, my aim with this month's column is to help you identify a Pinot producing region that might fit your style.
Understanding the Pinot Noir grape
Pinot Noir has grown in France since the Roman era. To some wine lovers, it is France's grape. And although Pinot seems to thrive in rocky hillsides of Burgundy, this grape has become part of the wine culture of many New World nations. Although the grape is planted widely, it prefers a cool climate. It yields much smaller quantities than Cabernet vines and is susceptible to many issues in the vineyard due to the challenges of Mother Nature like wind, fungus and heat. The grapes are thin-skinned and the vines prone to disease and rot.
So why would anyone ever plant Pinot Noir? Because it can produce delicate, perfumed, food-friendly wines. A good Pinot Noir wine will easily rank among the best wines in the world.
RELATED: Check out this annual Pinot Noir festival
Pinot noir aphrodisiac
And just when you thought I had covered all the reasons to love Pinot Noir, I had to throw in the "a" word. Although it is generally accepted that all wine, at least all red wine, is aphrodisiac, Pinot Noir is at, or at least near, the head of the class.
According to the research of the late Dr. Max Lake, the scents of some wines replicate human pheromones, (sensors of attraction). One of the aromas found in many Pinot Noirs, one you could describe as resembling truffles, is one of the best documented scents of attraction.
RELATED: How to Tempt a Woman…or Man with Wine
Couple the alluring aromatics of Pinot Noir with the fact that Pinot is among the most heart healthy varieties of wine. (keeping in mind that what benefits blood flow to your heart will also benefit blood flow to the sex organs), and you have yourself a wine for romance!
What is the best Pinot Noir region?
France's Burgundy region is clearly king when it comes to producing Pinot Noir. It boasts the right kind of well-drained soils, cool climate and, of course, centuries of experience with this grape. But there are many Pinot regions around the world worth exploring. Here are the ones I recommend considering, starting, of course, with the French.
Bourgogne Pinot Noir – the best Pinot Noir in the world?
Many wine lovers call Red Burgundy the best Pinot Noir in the world. And for good reason. The most expensive Pinot Noir in the world comes from Burgundy, Domaine de la Romanée Conti. In some cases, more expensive isn't always better but most wine lovers would agree that, if there had to be one Pinot more expensive than the others, this wine deserves the high price tag.
But Burgundy has more going for it than cachet. The wines tend to be sophisticated, restrained and generally lower in alcohol than their New World counterparts. Although many French Pinot Noirs are priced out of most of our reach, wines from sub regions like the Mâconnais offer a more affordable treat.
Willamette Valley Pinot Noir
The New World Pinot Noir region producing wines most closely resembling Burgundy is found in Oregon. The Willamette Valley has a long grape growing season. It has rich soil and a cooler climate than most California wine regions. It has even caught the interest of the French. Today several French winemakers experiment with Willamette Valley Pinot grapes.
RELATED: Willamette Valley Wines You Need to Discover
Russian River Pinot Noir
About 500 miles south of the Willamette Valley is California's Russian River wine region. Although we tend to think of California's wine country as fairly new, Pinot has grown in this region since the 1850's. The region tends to have similarly wet winters to Oregon but growing Pinot is less challenging here than in the north because of dry summers. Russian River wines tend to have very different character than Burgundian Pinot Noirs. The flavors are riper and the wines are generally weightier on the palate. It is my favorite style of Pinot Noir, possibly because these were the first Pinots I ever tried. I encourage you to sample many regions to find your personal preference.
Santa Barbara Pinot Noir
Although Santa Barbara is located in sunny southern California, this region is known for Pinot. It experiences dense fog, which helps keep nights cool and adds just the right amount of moisture. The Pinots from this region are quite different from those of northern California. The wines tend to be fairly big bodied with great acidity. Those from coastal vineyards offer earthy notes while the Pinots from vineyards further inland are typically more fruit-driven.
New Zealand Pinot Noir – the best affordable Pinot Noir?
In truth, there is more than one Pinot Noir region in New Zealand and each produces a slightly different style of wine. But the one you're most likely to encounter is Central Otago. The Pinot Noir grape truly seems to thrive in this cool climate but here it produces distinctly different wines from those of France. These wines tend to have a fairly intense flavor and a bit of spice. They're generally considered to represent good value for money. So although there's no such thing as a good Pinot at a cheap price, these wines are ones to seek if you're on a budget.
There are also interesting and elegant wines produced in other countries and regions around the world, like Switzerland, Germany, Italy, Australia, Chile and Argentina, not to mention other regions of the U.S. All merit attention but they are less commonly found on the shelves of your neighborhood retailer.
I recently participated in a truly lovely tasting of Pinots from several of these regions. Here are some tasting notes to help get you started on your global Pinot exploration.
Need some Pinot Noir right now? Order with Drizly. First time customers get $5 off.
My Pinot Noir recommendations
2015 Moshin Vineyards Westside Crossing Pinot Noir, Russian River Valley CA
I thought I should start with the Russian River, since I mentioned it as a personal favorite. This Pinot offers the bright, cherry freshness I think of from this region, along with a sexy touch of leather and spice.
2017 Domaine Drouhin Laurene Pinot Noir, Willamette Valley OR
This may be the quintessential Willamette Valley Pinot Noir. Made from what are deemed the winery's best barrels, it is intense and full of character. The type of Pinot I think of as a "winter wine," it offers cranberry, blackberry, fresh herbs and spice. It is a wine with great structure and one that will age nicely.
2017 Astrolabe Pinot Noir, Marlborough New Zealand
Although not a Central Otago Pinot Noir, this wine comes from one of New Zealand's most important regions. Marlborough is also on the South Island and enjoys cool weather good for growing Pinots. It is available at a lower Pinot Noir wine price point than the other wines on my list. This makes it, in my opinion a great value…not to mention delicious. It is a vibrant, fresh wine with a plush mouthfeel and gorgeous raspberry fruit.
2014 Bouchard Père et Fils Nuits St. Georges Les Cailles Premier Cru, Burgundy France
I might be teasing you a little bit with these tasting notes because they're for a library wine. But I can't help myself. I wanted to include a wine from each region and this is the best red Burgundy (by far) that I've tasted lately. This wine is subtle. Although it is magnificent, it is gentle with flavors that are a dance of cherry and red currant fruit intertwined with toast and baking spice. As for the texture, it's like satin on the tongue. I have not tried the current vintage but can assure you it is of the same quality, as it is always a top rated Pinot Noir.
2016 Brewer-Clifton Santa Rita Hills Pinot Noir, Santa Barbara CA
If you want to get to know the Santa Rita Hills style of Pinot, this wine makes a good starting point. Bright and fruit-driven with a faint salinity, it is a pretty Pinot with plenty of character and a punch of exotic spice–maybe cardamom?–on the finish.
RELATED: Stay informed. Don't miss a month of my Woman on Wine column!
Amy Reiley is an internationally published wine writer as well as a leading authority on aphrodisiac foods. Got a question about wine, food or sexual health? She probably has the answer!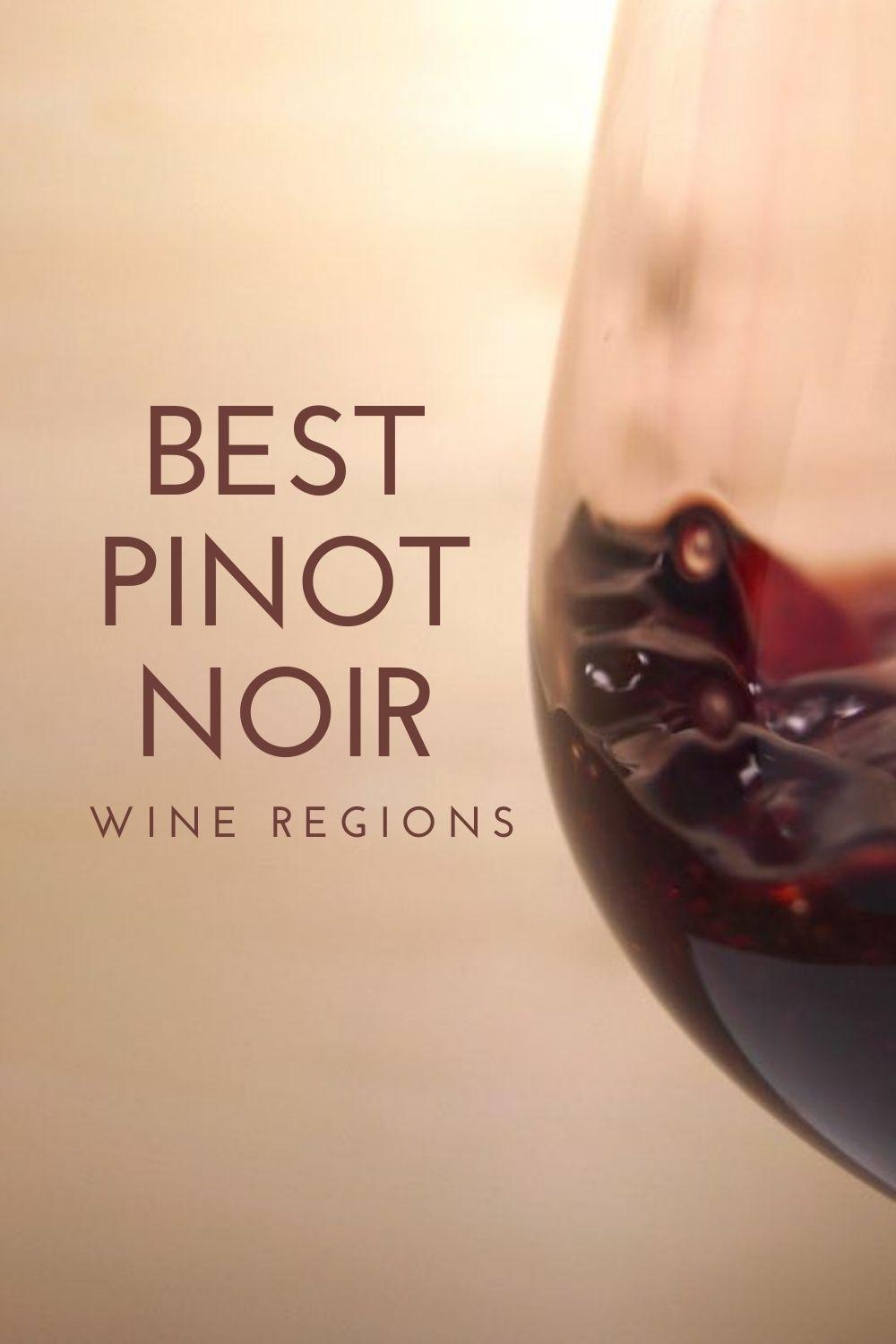 Latest posts by Amy Reiley
(see all)
Get on our mailing list
Subscribe and get our exclusive list of Six Great Sex-Boosting Snack Foods for FREE! Unsubscribe at any time - privacy policy