What is the Best Valentine's Day Wine?
Our articles may contain affiliate links. For more information, view our policies.
How to choose the best wine for Valentine's Day
There's a lot of pressure to make the right romantic gesture on Valentine's Day. More often than not, we look to a romantic dinner as a part of this grand plan. And choosing a wine that's going to make the ultimate date night more memorable is usually a part of the plan. But choosing the right Valentine's Day wine doesn't have to be stressful.
I should know!
As both an expert on aphrodisiac foods and a wine writer with over 20 years of experience, I'm here to help you discover the right wine for your Valentine. Whether you're going out to dinner, planning a romantic evening at home or even celebrating Galentine's Day, this article has great tips to help you choose the right wine.
There are actually many ways to approach choosing a wine for a romantic dinner. You might be surprised to discover it comes down to more than splurging on something exotic, hard-to-get or just suitably expensive.
I once was assigned to write a piece for The Daily Meal on the best valentine wine entitled "10 Perfect Wines for Valentine's Day or any Romantic Occasion." I selected the wines for the article based on the research of the late Dr. Max Lake, whose research demonstrated that the scents of certain wines could spark romance.
RELATED: How to Tempt a Woman…or Man with Wine
A surprising fact about what makes some wines sexy
I've written on Dr. Lake before. As an aphrodisiac foods authority, he was one of my mentors. Dr. Lake found that the scents of certain wines can replicate those of human pheromones and trigger attraction. In other words, just a whiff of wine could potentially be a turn-on.
As I explained it in the Daily Meal Valentine wines story, choose correctly and your wine can serve as a form of foreplay.
RELATED: Why Red Wine is an Aphrodisiac
Top tips for picking a romantic wine
So what kind of wine do you want to serve if your goal is seduction?
Ok, so if you're going to go by scent, which is a solid choice based on the research above, you need to find a wine with the right aromas. This is actually easier than it sounds!
Dr. Lake recommended looking for white wines with feral and sweaty notes as well as earthy characteristics like petrol and minerality as well as citrus and white flower.
What kinds of wines have these? You'll often find these characteristics in things like aged, dry Rieslings, white Burgundy wines, Blanc de Blancs Champagnes and some American Chardonnays. In red wines, you also want to look for earthy notes like truffle, tobacco and cedar as well as leather and violets.
What type of red wine smells like leather and truffles? Not every red has these aromas, but you'll often pick up these masculine scents in American Cabernet Sauvignons, red Burgundies, some Australian Shiraz and some Rhône red blends. (You may find these aromas in wines from all over the world. This is just a good jumping-off point.)
How to find sexy wines
You can discover the wines I recommended for these potentially libido-boosting characteristics at http://www.thedailymeal.com/eat/10-perfect-wines-valentine-s-day-or-any-romantic-occasion. The article is a few years old, so you will have to look for the current vintages. But since all of the wines on the list tend to be sexy wines year after year, they should still offer the kinds of appeal you're looking for.
Consider the wine label
There are, of course, other ways to choose your romantic wine for Valentine's Day. You might think that buying wine because of the label is a no-no but you can go with something that spells love on the label. On an occasion like Valentine's Day, it can make the wine more fun.
And don't think that because the name is clever or the label is "cute" the wine in the bottle isn't as good as something with a "serious" label. That is not necessarily true. Winemaking is a romantic pursuit. That's probably why there are so many well-made wines with names or imagery sharing messages of love.
That being said, you can't judge a wine solely by the cover. What's in the bottle has to be just as good as the message on the label. But don't worry, there are plenty of high-quality, romantic-sounding wines out there for you to choose from. I've listed some of my favorites below.
RELATED: Here's a fun Valentine's Day wine tasting kit called "The Grand Love Triangle"
Keep budget in mind
Although Valentine's Day is an occasion most of us feel is worth the splurge, "splurging" is different for everyone. You don't need to feel pressure to spend hundreds of dollars on a wine for Valentine's Day just because the wine is more "special." (Believe it or not, not all expensive wines are good wines!)
Set your spending limit before you go Valentine's wine shopping. It's ok if your limit is low. And if it's high, don't feel like you have to spend it all. The important thing is finding a wine you and your partner will find memorable.
Now, I'm off to plan my Valentine's day dinner!
RELATED: An Eros-Themed Romantic Dinner for Two
Some of my favorite romantic Valentine's Day wines

This blushing pink sparkling wine was crafted with the intention that it would be served for romantic occasions. Seriously this wine was made for romance!

If you want a wine that simply tastes like drinking luxury, this rosé sparkling wine is an outstanding choice. It offers refinement and elegance and the allure of Champagne. It may be the best wine for intimacy I've ever found.

This is a fun and fresh wine with a playful name. (The winery was formerly called Naked.) If your lover enjoys something slightly sweet, this easy-drinking wine made from Riesling grapes is going to score. It is also a fun wine to drink with your Galentines.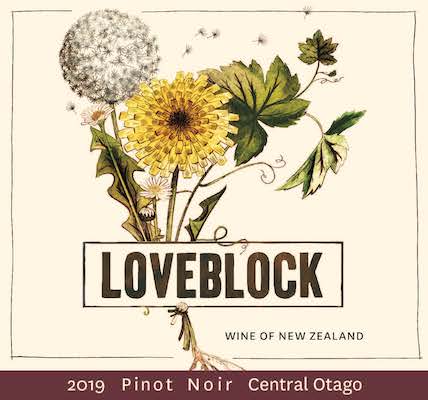 This fairly robust New Zealand Pinot Noir offers many of the sensual aromas I discussed above. If you want a Valentine red wine that may make your lover think lusty thoughts, this might be the one!

If you are serious about wines and want something simply fabulous for a romantic occasion, this is the wine to drink. Impressively robust yet faintly feminine, this is a sensual and indulgent wine for any romantic occasion.

This Cabernet Franc and Merlot red wine blend is my favorite American red wine for romantic occasions. And if you're spending Valentine's Day alone, this wine would make a suitable paramour for a little self-care!
Shop for these romantic wines for Valentine's Day on Drizly, my favorite alcohol delivery service
Have a very memorable Valentine's Day, or whatever romantic occasion you're celebrating with your wine of love. And if you want more tips on finding wines for date night, don't miss my article on The Best Inexpensive Champagnes for Valentine's Day.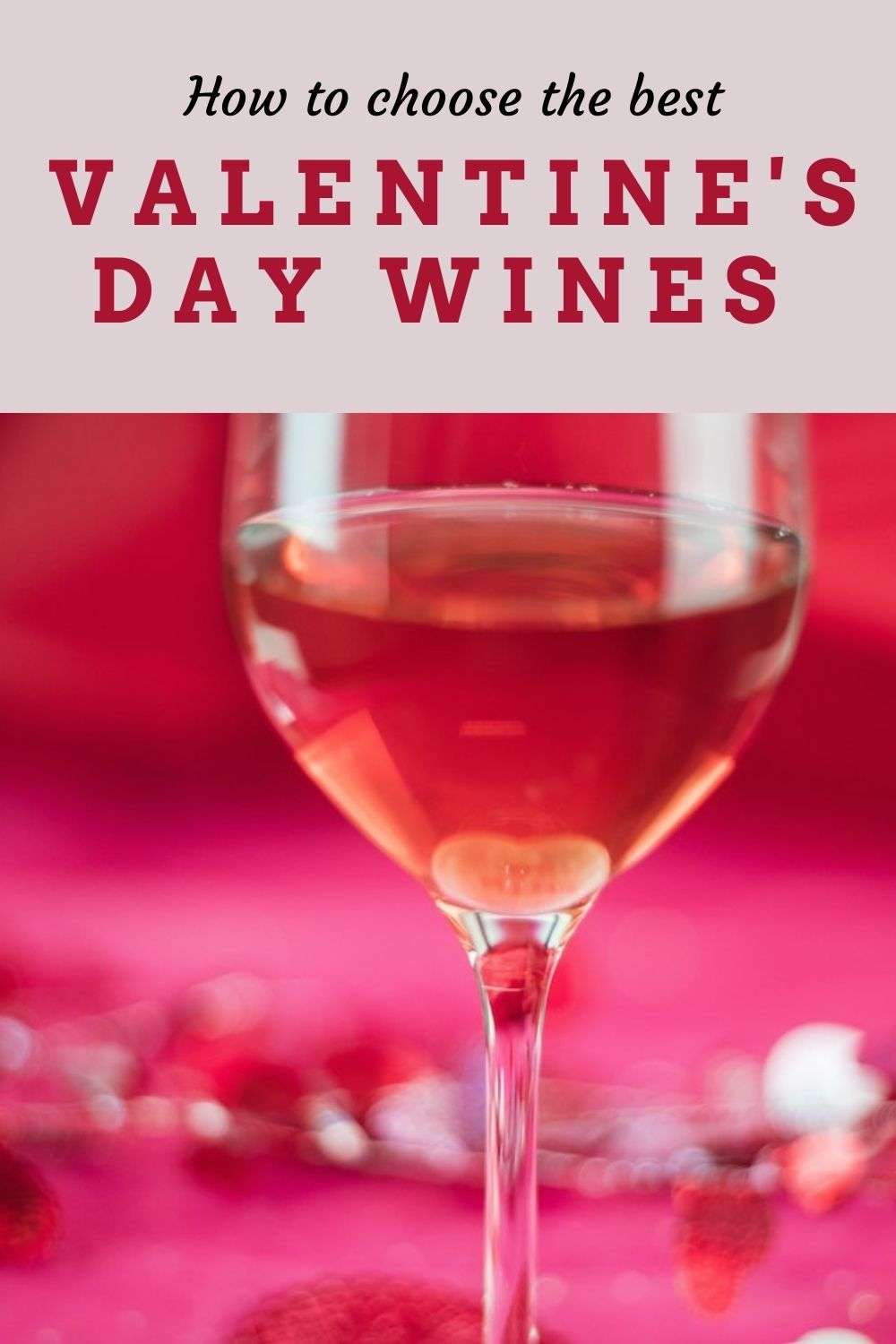 This article was originally published in 2016. It was most recently updated in January 2022. 
Pink wine photo by Luke Southern
Latest posts by Amy Reiley
(see all)
FREE APHRODISIAC NEWSLETTER
Subscribe to our free aphrodisiac newsletter