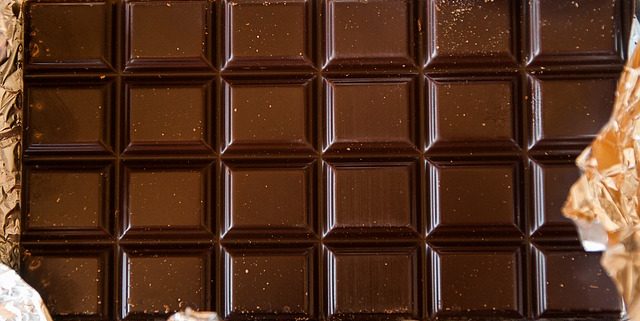 Why We Love Scharffen Berger Baking Chocolate (Product Review)
Our articles may contain affiliate links. For more information, view our policies.
Premium baking chocolate from an American chocolate company
Scharffen Berger was founded in 1996 by winemaker John Sharffenberger and chocolate authority Robert Steinberg. Today, the highly respected, American chocolate producer offers a variety of milk and dark chocolate bars.
Everything Scharffen Berger makes is good.
But what we are most impressed with are the bars, chocolate chunks and cocoa powder designed for baking. In this article, we're reviewing Scharffen Berger baking chocolate and its many uses.
Incidentally, the company was acquired by Hershey's in 2005. But it returned to private ownership in 2020. And co-founder John Scharffenberger is still actively involved in the company today.
An unbiased review of the Scharffen Berger baking chocolates & cocoa powder
70% bittersweet dark chocolate baking bar
If you're into dark chocolate you need to try the 70% bittersweet dark chocolate baking bars. This is my favorite of Scharffen Berger's chocolates for making ganaches and chocolate-covered strawberries. (As you know, chocolate is one of my favorite aphrodisiacs.)
These intense but smooth and slightly fruity bars are tasty on their own–buy extra because you'll probably find yourself eating these baking bars straight from the wrapper.
This and all of the Scharffen Berger baking bars come in 9.7-oz bars.
Buy Scharffen Berger 70% cacao dark chocolate baking bar
70% bittersweet dark chocolate baking chunks
The same dark chocolate that's in my favorite Scharffen Berger baking bar also comes in chocolate chunks. If you want to make great chocolate chunk cookies, buy these. They offer the same subtle red fruit flavor as the chocolate bar and, in my opinion, give the exact right chocolate intensity for cookies and brownies. (They also make the best blondies.)
These dark chocolate Scharffen Berger baking chunks are sold in 6-oz bags.
62% dark chocolate baking bar
This is the baking chocolate for milk chocolate lovers. A little sweeter and less intense than my favorite 70% dark chocolate bar, this baking chocolate offers faintly citrus flavors and a more gentle, less earthy chocolate flavor.
Buy Scharffen Berger 62% cacao dark chocolate baking bar
62% dark chocolate baking chunks
Like the 62% bars, these are chocolate chips for those who like a milder chocolate flavor. But they still add chocolate intensity to your cookies and brownies. They also melt well. (However, for melting, I prefer to grate the bars.)
Like the 70% dark chocolate, these Scharffen Berger baking chunks are sold in 6-oz bags.
Buy Scharffen Berger 62% cacao baking chunks
99% unsweetened dark chocolate baking bar
Although I admit that this bar is too intense for my personal preference, this is an amazing baking bar with incredible, full flavor. If you like to control the sugar in your baking, this is the bar for you. It is also a great choice for savory chocolate applications.
Buy Scharffen Berger 99% cacao unsweetened baking bar
Unsweetened dark chocolate cocoa powder
Scharffen Berger doesn't just make baking chocolates. They also produce their own natural cocoa powder. This Rainforest Alliance Certified cocoa powder is good for making cakes with deep chocolate flavor. (Note that this is not a Dutch-processed cocoa powder.)
The cocoa powder is sold in 6-oz canisters.
Buy Scharffen Berger Cocoa Powder
All of the Scharffen Berger baking products are certified Kosher and gluten-free.
For more information on all the baking bars and other tempting chocolate treats, visit the Scharffen Berger website.
And don't miss this Scharffen Berger recipe for Flourless Chocolate Cake. You won't be able to resist this decadent, chocolate cake. Best of all, guess what you use for the main ingredient? Yes! This chocolate!
About Scharffen Berger
Scharffen Berger is a leading, American bean-to-bar chocolate maker. Based in the San Francisco Bay area, the company prides itself on sustainable practices.
The chocolate is sourced from farms around the world employing sustainable farming practices. Origins include Jamaica, Indonesia, Madagascar, Dominican Republic, Trinidad, Tanzania, Brazil, Vietnam, Panama, Venezuela, Ghana, Bali, Papua New Guinea and Peru. The cacao pods from these distinctly different regions are then blended to make complex and balanced chocolates like no other.
A chocolate – wine connection
By the way, if you're wondering if the chocolate company has ties to wine, indeed it does. As I mentioned, John Sharffenberger is a vintner. He founded the celebrated winery Sharffenberger Cellars in 1981. He is not the winemaker today, however. These days, the winery is under the management of Maison Marques and Domaines.
Click here to discover some great chocolate recipes
Latest posts by Amy Reiley
(see all)
Get on our mailing list
Subscribe and get our exclusive list of Six Great Sex-Boosting Snack Foods for FREE! Unsubscribe at any time.