Homemade Vanilla Kipferls Recipe – Austrian crescent cookies
Our articles may contain affiliate links. For more information, view our policies.
A buttery shortbread cookie made with hazelnuts and a sweet dusting of powdered sugar, vanilla kipferls (vanillekipferl) are craving-worthy tea cookies perfect for the holidays or any time you want a not-too-sweet treat. A popular Christmas treat in Austria, Germany and other parts of Europe, the cookies offer a melt-in-you-mouth buttery texture and a hint of nutty goodness.
How to make vanillekipferl
The most important thing about a vanilla kipferl is shaping them correctly. The kipferl is an Austrian cookie and, according to Smithsonian magazine, was the inspiration for the shape of the French croissant. To shape these vanilla crescents, you need to make a buttery dough with just the right consistency.
Ingredients
To make vanillekipferl dough, you just need four ingredients:
All-purpose flour
Hazelnut meal – This specialty ingredient is sometimes sold as hazelnut flour. Or you can make your own following the directions in the recipe notes.
Granulated sugar
Unsalted butter – Make sure your butter is warmed to room temperature before you try to form your dough.
Once your dough is formed, you will pinch off small pieces and form 3-inch ropes. Then taper the ends to achieve the crescent shape and place them on the baking sheet. After the cookies bake, you'll coat the still-warm cookies with a shower of vanilla sugar.
How to make vanilla sugar
The vanilla sugar is something you'll have to make. Luckily, it's very easy – not to mention tasty. Once you master the recipe, you'll probably find dozens of uses for it.
To make it, you're going to slice open a vanilla bean lengthwise. Then scrape out all the vanilla and mix it thoroughly with your powdered sugar (confectioner's sugar). The leftover vanilla pods will still have fragrance. You can toss them in your coffee canister to give your coffee beans a hint of vanilla. (Did you know that vanilla is an aphrodisiac?)
Substitutions
You may have had Austrian kipferls made with almond meal instead of hazelnut. But this is a hazelnut kipferl recipe. It's part of the creator's family tradition. (Learn more about the family tradition that inspired this post below.) But if you prefer almonds, you can replace the hazelnuts with almond flour. Just keep in mind that you'll have a sweeter cookie.
To make vegan kipferls
What makes these Austrian crescent cookies so irresistible is their buttery texture. You can replicate the cookie's buttery goodness with a vegan butter substitute, like Earth Balance. The texture isn't quite the same but its close enough that most people probably won't be able to tell the difference.
Butter is the only non-vegan ingredient in these cookies. However, strict vegans will also want to check their sugar to make sure it was not made with bone char. Vegan-friendly sugar can be purchased at many specialty retailers or ordered online.
Storing
Once the cookies are completely cooled, store them on the counter in an air-tight container. Depending on the look you prefer, you may want to dust the cookies with a fresh sprinkling of powdered sugar before serving.
The unique origin of this cookie recipe
This is a first for us! Although we love featuring our favorite cookbook authors, we've never before featured an author's dish from a work of fiction. But when the folks at The Book Club Cookbook recommended this Vanillekipferl as a sweetly romantic treat, how could we say no? In addition to working its way into Marcus Zusak's The Book Thief, this vanilla crescent cookie recipe for vanilla kipferl, aka Vanillekipferl, appears in The Book Club Cookbook, an entire tome dedicated to recipes from great books and authors.
Why was this particular cookie significant enough for Zusak to highlight? This is how he explains it:
Growing up in the southern suburbs of Sydney, Australia, my family was a small oddity; our last name wasn't Smith, Jones, or Johnson. Even as kids, we knew that our parents—who had immigrated separately from Germany and Austria—had brought a whole different world with them when they came to Australia. This was often felt most around Christmas, when we celebrated on Christmas Eve as opposed to Christmas Day. We cooked up weisswurst and leberkase and rouladen, with kraut and potato salad, and everything happened in the night.
The other memory I have of that time, of course, is the sweet things. For starters, my mother would make colossal gingerbread slabs and fashion them into houses. Sometimes her construction work was sound. Sometimes it wasn't.
Us kids would decorate the houses with icing and lollies that ranged from smarties (like M&M's), freckles, crunchie bars, and jaffas. The jaffas always went along the top, on the ridge. Sometimes small pretzels also found their way onto those rooftops, and it really was the time of our lives, especially given that we felt deprived all year of these things! Of course, we loved it when the houses collapsed as we decorated them—it just meant that they had to be eaten immediately . . . so there was always plenty going on at our place around Christmas.
Next to the gingerbread houses, the accompanying ritual was the making of Vanillekipferl. This is technically the wrong plural—in German there's no s on the end—but I'll go with the English version here. As a child, I remember making the mixture and taking clumps of it and rolling it into a long sausage. We would then chop it into the sizes we wanted and make them into horseshoe shapes.
Of course, these cookies were always best made on cold days, which can be hard to come by in Australia around December. Still, that's what I do now. As soon as there's a cooler day in the lead-up to Christmas, I start making Vanillekipferl. For the first time this year, I made them with my daughter, who just turned four. That's the other good thing about this recipe. Kids can easily get involved. The ingredients are minimal, and if you destroy a cookie or two in the dough-making, it doesn't matter. You just squash it up and try again.
The only warning I offer apart from choosing the right day to make them is that no matter how well you make these cookies, they'll never taste as good as your mother's. It's just the way it goes.
TRY NEXT: Lavender Butter Cookies
Markus Zusak's Vanilla Kipferls (Vanillekipferl)
Print Recipe
Buttery hazelnut cookies with just a hint of sugar, these traditional, Austrian cookies make a great not-too-sweet treat any time of the day.
Ingredients
For the cookies
1 ¾

cups

all-purpose flour

1 1 /4

cups

hazelnut meal

see note

2/3

cup

granulated sugar

14

tablespoons

unsalted butter

at room temperature (1 3/4 sticks of butter)
For the vanilla sugar
1/3

cup

confectioners' sugar

1

whole vanilla bean

cut in half lengthwise
Instructions
Preheat oven to 350°F. Spray two baking sheets lightly with cooking spray.

To make the cookies: Combine the flour, hazelnut meal, and granulated sugar in a large bowl. Cut butter into 1/2-inch pieces and add to flour mixture. Using your fingers, mix butter and flour thoroughly for 8–10 minutes, until a soft dough is formed.

Pinch off small pieces of dough and mold gently between your palms to form 3-inch ropes, thicker in the middle and tapered at the ends. Fashion each piece into a crescent shape and place onto the prepared trays, leaving a generous 1/2-inch in between (they do spread a little and grow in size when cooked).

Bake the cookies one tray at a time for 10-12 minutes, until the bottoms and edges just start to turn golden brown. Let the cookies rest on the baking sheet for 1 minute before transferring to a cooling rack. 

While the cookies are resting, mix the vanilla and sugar for the coating. Carefully coat each cookie in the sugar before returning to the cooling rack to cool completely. Store in an air-tight container. 
Notes
Hazelnut meal is made from ground-up hazelnuts, and can be found at specialty grocers and online. You can also make your own hazelnut meal: Preheat oven to 350°F. Place 6 ounces (1 1/4 cups) of shelled hazelnuts on a baking sheet in a single layer. Bake 8–10 minutes, stirring occasionally so nuts don't burn, until they are fragrant and browned. Remove tray from oven and let nuts cool slightly. While still warm, fold the nuts inside a clean kitchen towel and rub vigorously to remove their skins. Place nuts in a food processor fitted with the stainless-steel blade, and process until they are finely ground.
Nutrition
Calories:
99
kcal
|
Carbohydrates:
9
g
|
Protein:
1
g
|
Fat:
7
g
|
Saturated Fat:
3
g
|
Polyunsaturated Fat:
0.2
g
|
Monounsaturated Fat:
1
g
|
Trans Fat:
0.2
g
|
Cholesterol:
10
mg
|
Sodium:
1
mg
|
Potassium:
7
mg
|
Fiber:
1
g
|
Sugar:
3
g
|
Vitamin A:
117
IU
|
Vitamin C:
0.2
mg
|
Calcium:
9
mg
|
Iron:
1
mg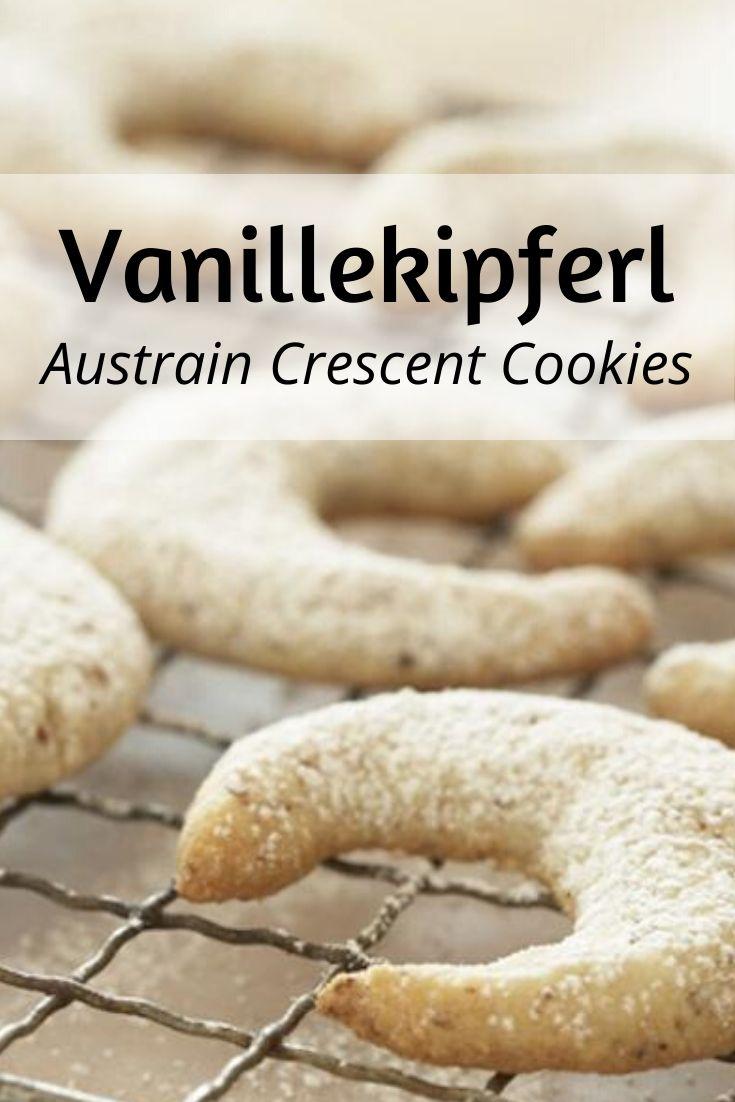 Like the recipe? Get more from The Book Club Cookbook!
Latest posts by Amy Reiley
(see all)