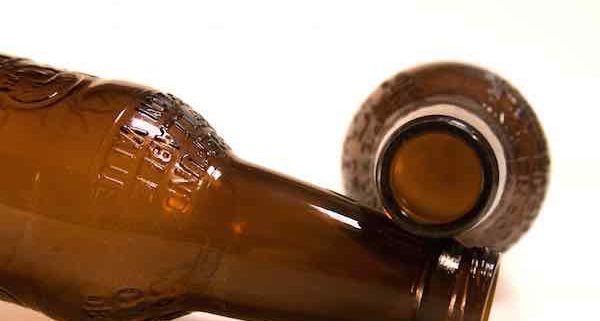 Hitting the Sauce: cooking with alcohol for a romantic evening
Our articles may contain affiliate links. For more information, view our policies.
The often-quoted wisdom from Shakespeare's Macbeth goes, "Alcohol provokes the desire, but takes away the performance." The FDA says that drinking pretty much takes away the desire too and that spirits do not have aphrodisiac qualities. That's why I'm focusing this romantic dinner menu on cooking with alcohol.
The romantic associations of alcohol
Referred to as a social lubricant, liquor lowers inhibitions and makes conversations lively, but over-imbibing can result in crashing and burning instead of being a hunk of burning love. That being said, alcohol has long had romantic association, from its mystical distillation and fermentation process to its sexy packaging and mix-ability, to its role in the art of making whoopee. So how can you make liquor part of a libido-lifting meal without swinging the meter in the wrong direction? Some clever seductresses may hide the hooch in the sauce.
What are some new ways to use alcohol in cooking?
Sure, you've already mastered the classic red wine reduction and been-there rum cake. But have you thought of dousing your mussels with tequila? How about glazing your bundt cake with a spirited vodka lemon icing? A kiss of gin would make a juniper berry sauce sing. And a breath of vermouth would give your turkey tonnato unusual depth.
When you're cooking with alcohol, the alcohol dissipates
No worries in serving drunken dishes, for as alcohol cooks many of the intoxicating properties dissipate. And you're left with an intensely flavored bouquet reminiscent of the elixir's original source. Boiled down, tequila tastes like the honeyed flavor of roasted agave, gin like the piney juniper berry. In addition, some recipes have essential alcohol components. For example, fondue is usually made with kirsch or wine because the alcohol lowers the boiling point of the cheese, preventing it from curdling. For the stunning presentation of flambé, alcohol is a must (and a great way to impress a date.)
Pairing becomes a cinch as you mix up a cocktail or serve a glass of wine mirroring the liquor that you've cooked with; after all, you'll have leftovers. And cooking with alcohol is also a snap, as it imparts great flavor and speeds up a reduction in sauces.
How to plan a full menu of booze-infused foods
Start with an appetizer of Tequila Mussels with Jalapenos and Tomatoes, served with a classic margarita if you like. Next, sup on Salmon with Juniper Gin Sauce. End your repast with a sweet nibble of Lavender Madeleines with a Vodka Lemon Glaze. And throw back a Lavender Lemon Shooter to tease your appetite and loosen, but not lose your libido.
Menu
Tequila Mussels with Jalapenos and Tomatoes
Salmon with Juniper Gin Sauce
Lavender Madeleines with Vodka Lemon Glaze
Lavender Lemon Shooter
Diane Brown is the author of The Seduction Cookbook

Latest posts by Diane Brown
(see all)
Get on our mailing list
Subscribe and get our exclusive list of Six Great Sex-Boosting Snack Foods for FREE! Unsubscribe at any time - privacy policy