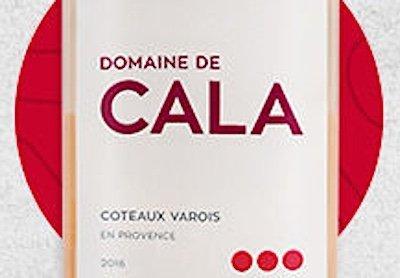 Our articles may contain affiliate links. For more information, view our policies.
Woman on Wine
Earlier this month, I was invited to a wine dinner at the home of Joachim Splichal. If you think that name rings a bell, it should. He's the man behind the wildly successful Patina Group restaurant empire based in Los Angeles. But if you're into wine—especially, good value wine, you'll want to know his name for a different reason. I was invited to said dinner to be among the first to taste the new vintage from Domaine de Cala. No, it's not some stuffy, aristocratic wine house from the 1700's. This Provencal winery is the great chef's latest venture. The CA stands for California and LA? That's for Los Angeles. And just like everything else Splichal creates, the wines are accessible, easy to appreciate–and they're not so hard on the wallet.
Currently, Domaine de Cala produces three wines. There is a classic, fresh and vibrant Provencal rosé. A second rosé is treated to modest oak aging. And then there is a red blend made in the comfortable yet sophisticated style of Provence. All three are wines I would happily drink all summer and I believe most any wine lover would echo the sentiment.
My wine recommendations:
2018 Domaine de Cala Classic Rosé
Blush pink in color, this wine is made from an estate-grown blend of Grenache, Cinsault, Syrah, Rolle, Grenache Blanc, Carignan and Cabernet. It's a wine with refreshing, lemon acidity but as you might expect from the blend, it is a wine with some complexity. I especially enjoy the finish, which comes on with a surprising minerality and good length.
2018 Domaine de Cala Prestige Rosé
Another blend of estate-grown grapes, this wine is made from Grenache, Syrah, Rolle and Cinsault. The wine is fermented in oak and oak-aged for three months. As with the Classic, it has wonderful minerality, but this wine has so much more. Lime acidity dances with flavors of fresh herbs, yellow plums and a faint, woody note. It's a relatively substantial wine for rosé. I'd call it a dinner rosé.
2016 Domaine de Cala Rouge
If you're looking for a red blend under $40 that drinks like something over $50–you found it. This elegant Rouge is made from estate-grown Syrah, Grenache and Carignan. It is deceptively approachable. But if you concentrate you'll realize how much this French red has to offer. Restrained, savory notes dominate, including leather, wild game, red bell pepper. And on the finish, there's a touch of heat, almost a hint of chili pepper. But just before it starts to burn, it's gone. It is an interesting red for summer, not too full in body yet substantial enough and with an interesting edge.
Check out more of my monthly wine reviews with Woman on Wine.
FREE APHRODISIAC NEWSLETTER
Subscribe to our free aphrodisiac newsletter