Our articles may contain affiliate links. For more information, view our policies.
With the beginning of a new year, we often make plans to "do better." And whether that's eating well, losing weight or doing more for the planet, it usually has something to do with food and drink.
So for those of you whose goals include any of the above, I dedicate this month's Woman on Wine column on organic wine to you.
So, what is organic wine?
The topic of organic wines is much more confusing than you might think. Organic wine meaning seems to be different things to different people. Most of us assume that if we're buying a wine made from organic grapes, it is organic. But, although this is an excellent choice for the health of the planet, that is not how the USDA defines organic wine. Nor is it how organics are sold in the United States.
RELATED: Eating Organic Food for Improved Sexual Health and Wellbeing
What makes a USDA-certified organic wine?
What is probably the most important specification of a USDA certified organic wine is that it is free of sulfites. This might sound great to you, particularly if you have sensitivity to sulfites. However, anyone in the wine business will tell you that sulfite-free is not great for the wine.
Understanding why winemakers use sulfites
Winemakers use sulfites at certain times during the winemaking process to control bacterial growth. That's right, the reason for added sulfites is to stop bad bacteria from growing in the wine. The SO2 might be added during fermentation when the wine heats up. (This is a critical stage for preventing bacterial growth.) Or it can also be used when the wine is transferred or bottled.
A problem with sulfite-free wine
Although the process of organic winemaking has come a long way in recent years, it's hard. And the result of producing preservative-free wines is that they lack shelf stability. The average USDA-certified organic bottle of wine has a shelf life of 3-6 months. And most winemakers with a talent and passion for their craft don't want to make wines that are undrinkable in a few months. So the options for certified organics are traditionally extremely limited.
Is there a better option?
The reason I initially grew interested in writing this article was a sales pitch. I'm going to be honest. I've always avoided certified organic wines. Instead, like most wine writers, I prefer to focus on wines with organically grown grapes and even biodynamic wines. (More on these later.)
V2G organic red wine
But then I was sent a press release and samples of a new organic label called V2G, which stands for vine to glass. I was ready to shove the whole thing aside when a line in the marketing materials caught my eye. "V2G actually gets better with age and can be thoroughly enjoyed today or can be cellared for over two years."
There's an organic wine with a shelf life of two years? Now, this is interesting!
The winery materials explained that through a newly developed sterilization and "nano-filtration" process, a classic red wine can be produced without the harm of bacteria or the necessity of sulfites. The wine I tried, the first in what is supposed to be a full line of organically produced wines, is an organic Syrah-Cabernet Sauvignon from the Languedoc region of France. I can't comment on how well it will age because I tasted my sample right away. But here are my tasting notes:
2019 V2G Red Blend organic wine review
If you want to stick strictly to organics, this is a wine to get excited about. But if you're used to drinking collectible wines – and I'm going to be completely candid – this wine is unremarkable. It is pleasing with decent balance and dark fruit notes. In other words, it is an easy-drinking red. But it is not a wine you are ever going to remember as something you must buy again – unless you're looking for USDA certification. If you are, I recommend buying this V2G wine by the case.
Shop for organic wines with my favorite local wine delivery service, Drizly.
Are organic wines better for you?
Now that we've found at least one USDA-certified organic wine brand worth talking about, let's address why we might want to drink organic.
Are organic wines actually better for you? The short answer is yes. Obviously, the less chemicals you ingest, the better. But you don't necessarily have to drink a wine that's been USDA-certified to enjoy a drink that's made from grapes grown without chemicals.
Additionally, you might feel better about drinking wines that are supporting a healthy planet. (This is one of the biggest organic wine benefits.) But again, the wine doesn't necessarily have to be USDA certified. There are many other ways in which wineries can support healthy farming and winemaking that supports a healthy planet.
RELATED: Discover the benefits of drinking high altitude wines
What does the term "sustainable wine" mean?
If you are looking to make wine choices that are better for the planet, you don't have to stick with organics. In fact, there are wines out there made by more environmentally friendly practices than are being used with some of the certified organics. What you want to buy are sustainable wines.
As some of you know, I have very quietly worked part-time in the field of sustainability for almost two years. So, unlike organic wines, to which I have somewhat of an aversion, sustainability is right in my wheelhouse.
What is sustainability in the wine industry?
While the meaning of organic is very clear, sustainability is a blurry set of choices that can define a wine or winery as working to mitigate climate change. Basically, a sustainable winery is one that is working actively to reduce waste.
Steps that sustainable operations can make include avoiding pesticides, reducing water use, reducing greenhouse gasses, employing alternate energy sources, crop biodiversity and protecting local wildlife, among others. There are, I think, at least a dozen different credible certifications around the world to denote various levels of sustainability in the wine industry.
I find it very confusing. So my suggestion is that if you want to buy wines making an impact, simply look for wines labeled as they are made with organic grapes.
What about wines made with organic grapes?
What does it mean when a wine is labeled that it's made from organically grown grapes? This organic certification just designates that the grapes have been grown in healthy soil without the use of pesticides or herbicides. In addition, they're made with less sulfites than you will find in most conventional wines and their organic status is overseen by a certifying body.
RELATED: A review of Korbel Brut made with organically grown grapes
You may see wines labeled as Natural Wine. The term Natural Wines can be confusing. These wines are often made with organically grown grapes but they're not certified as such.
What about biodynamic wines?
If you've seen biodynamic on a wine label, you might be wondering how this differs from wines made with organically grown grapes. Biodynamic wines definitely fall under the umbrella of sustainability. And the grapes are grown without pesticides or synthetic fertilizers.
But biodynamic is a farming practice that embraces holistic agriculture health. It is much more complicated than organic farming. But for the purposes of supporting the planet, know that when you're buying a biodynamic wine, you're investing in wine that promotes a healthier planet.
How to support sustainable wineries
You might be surprised by how many wine choices there are if you're looking to support sustainable winemaking. Some American wineries noted for sustainable practices include (but are not limited to):
Beringer Vineyards
Bogle Winery
Cayuse Vineyards
Chateau Ste Michelle
Domaine Carneros Winery
Edna Valley Winery
J Vineyards & Winery
Jordan Winery
Left Coast Estate
Ponzi Vineyards
Raymond Vineyard & Cellars
Red Tail Ridge
Sanford Winery & Vineyards
Sparkling Pointe
Stag's Leap Winery
ZD Wines
Additional sustainable wines resources
If you want to discover wineries from other parts of the world, here are a few resources:
Sustainable Winegrowing of France
Organic Wine Growers New Zealand
Sustainability Code of the Chilean Wine Industry
Sustainable Winegrowing Australia
Demeter Biodynamic Certification
My Sustainable Wine Reviews
If all of this wine talk leaves you feeling like you need your glass filled, I have a couple of tasting notes to whet your appetite. It just so happens that I've been doing some sustainable wine drinking of my own. And I have two Alsatian Pinot Blancs to recommend that make excellent winter white wine drinking.
2016 Domaine Mittnacht Frères Pinot Blanc, Alsace, France
This well-balanced Pinot Blanc comes from a winery considered an early pioneer of the biodynamic movement in Alsace. It is a fresh and lively wine with melon, grapefruit and lemon zest notes. It finishes with great minerality and a lovely, floral note.
2014 Jean Baptiste Adam "Les Natures" Pinot Blanc, Alsace, France
If you've made it all the way to the end of this article, I would like to give you a gift in the form of the greatest wine description I may have ever heard. My children say this wine, "smells like Elsa's armpit." Although I've never sniffed the inner arm of a Scandinavian ice queen, I can agree that it probably smells similar to the sweaty, sensual, wildflower and wet stone aromas of this wine. Beyond the sensuously feral aromas, this organic Pinot Blanc offers an incredible, oily mouthfeel and great weight.
Want more wine recommendations? Don't miss last month's column on the enjoyment of Pinot Noir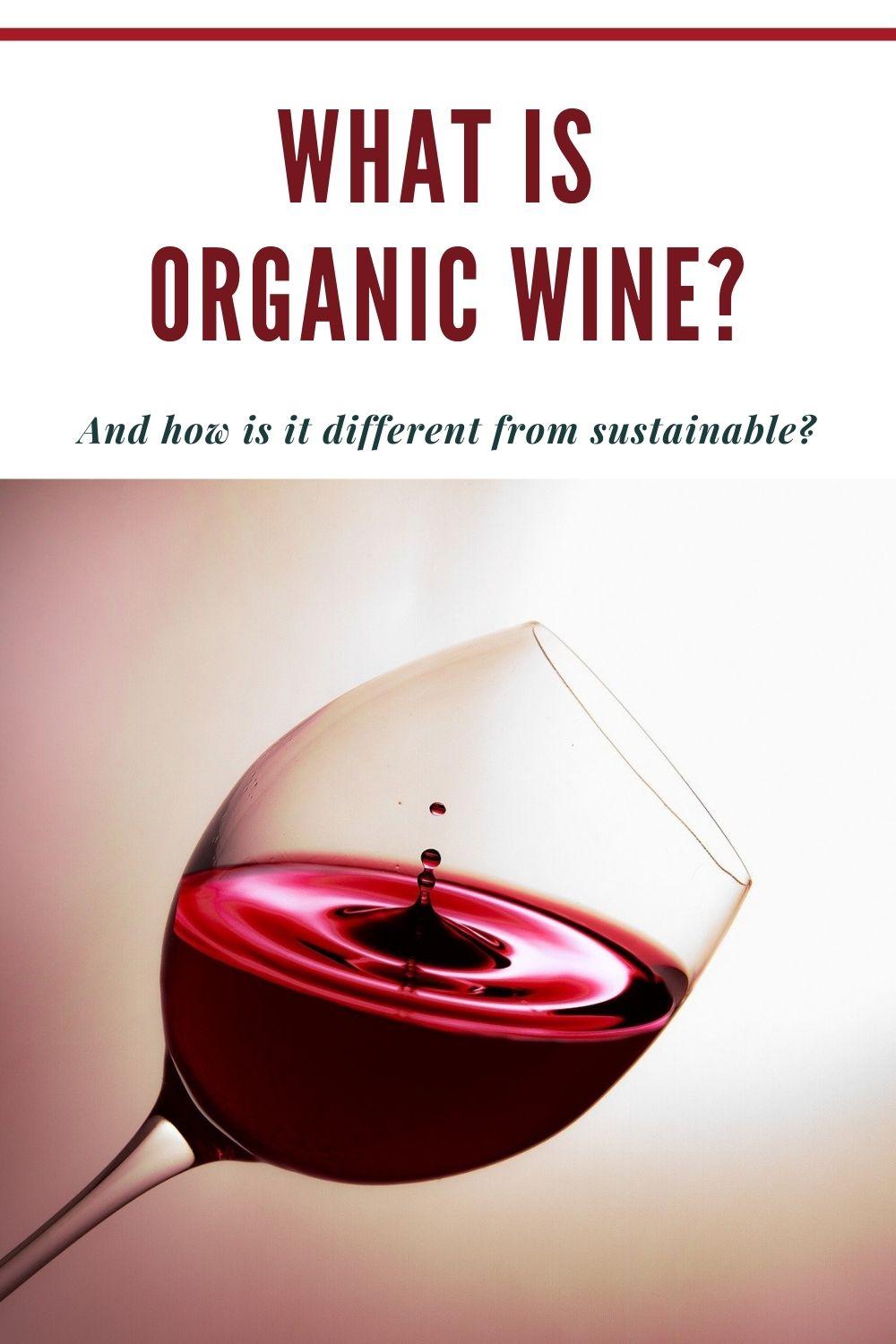 Amy Reiley is an internationally published wine writer as well as a leading authority on aphrodisiac foods. Got a question about wine, food or sexual health? She probably has the answer!
FREE APHRODISIAC NEWSLETTER
Subscribe to our free aphrodisiac newsletter