Our articles may contain affiliate links. For more information, view our policies.
At some point in the month of November, every wine lover in America is going to ponder wine pairing with turkey. I wrote on the topic last November and the piece received a surprising amount of attention. It seemed my approach to Thanksgiving wine hit a nerve, or perhaps soothed some. So I've chosen to update and republish the article this month, with a few additional wine recommendations.
What is the best wine for Thanksgiving dinner?
Selecting a wine to serve with what many Americans feel is the most important meal of the year might seem like a daunting task. But you need to get over it! In this difficult year more than any in recent memory, the wine and turkey pairing is one of the least important things at your table. Health, safety and a rare chance to enjoy quality time with a small group of important people in your life, these elements are fundamental importance.
And, frankly, although some of my colleagues in the wine industry might not love my saying this, if the food is good and the company is good and the wine has alcohol in it, the meal will be on point. However, if time with certain relatives gives you ah…undue stress, you might want to check out my column on serving high-alcohol wines at family gatherings.
I'm not going to get all wrapped up in the best wine for pairing with turkey. (That's pretty much any wine you enjoy.) Or what pairs with cranberry sauce, (very little).
Incidentally did you know that turkey might be an aphrodisiac?
But I do want to offer you some solid recommendations for the best wine pairing with turkey. However, I can't just say that Zinfandel is the absolute best wine for Thanksgiving dinner. Why? Because if you don't like Zinfandel, that advice might make you feel backed into a corner, forced to drink something you don't like, to make the meal "right." And I'm not going to tell you that you can't go wrong with a Riesling at Thanksgiving dinner. I happen to love an off-dry Riesling paired with a turkey dinner. But you might hate wines touched by sweetness. If you do, you don't need to drink one just because some wine critic tells you it's good.
Because every Thanksgiving table is different
Beyond tastes and preferences in wine, we all have different flavors and traditions for what foods go on our Thanksgiving table. At a Southern or Pennsylvania Dutch table, there tends to be wide contrasts of super sweet and somewhat bitter elements, whereas a traditional New England table or a Midwestern meal might offer simpler flavors. Additionally, some families celebrate multiple cultures at the Thanksgiving table. To suggest that the same wine is going to pair "perfectly" at a one family's table with turkey and kimchi and another with cornbread stuffing and ambrosia salad is absurd.
Want to try something new? Check out my recipe for Sugared Cranberries. 
Serve an American Thanksgiving wine
So instead I'm going to offer you the suggestion of going with a theme. What theme? Serving American wines at this American holiday. So what should you drink with Thanksgiving dinner? How about a wine that's made in the U.S.A? Here are a few recommendations you'll probably find on my table next to the turkey and stuffing.
My picks for wines with turkey
A  surprising (and wildly unusual) blend of red and white wines, Province is absolutely one of my top picks for Thanksgiving wines. It's a fairly big-bodied wine with notes of cranberry and quince, stone fruits and baking spices. In other words, it tastes like the best of summer and fall all in one bottle. Although some call it a full-bodied rosé, it's really more of a blend of the most fun elements of red and white wine. Serve it chilled for the best tasting experience.
2019 Summerland Winery Paso Robles Grenache Rosé
If you prefer a more traditional style of Rosé, here's an American wine you can stand behind to serve at Thanksgiving or any good meal. And no, you don't have to wait for summer to drink rosé. If you enjoy a crisp rosé, there's no reason not to serve this elegant, Californian wine with great minerality alongside your November feast.
This might be my new favorite answer to the question, "What should you drink with Thanksgiving dinner?" This sparkling red wine's flavors will surprise and challenge the palate–but in a good way! It's a Pinot Noir, made in the méthode champenoise with only 1% residual sugar. A wine designed to serve with food, this is not your normal aperitif sparkling wine. In fact, I encourage you not to pop the cork before dinner. But save this slightly savory, full-bodied sparkling wine to pair with your turkey dinner.
2017 Eroica Riesling, Columbia Valley
This floral, faintly citrusy wine is made in an off-dry style. (Yes, this is the wine for those of us who enjoy a little sweetness paired with our Thanksgiving dinner.) It is pretty, approachable and widely distributed. And it has the acidity to cut through the richness of all those butter-laden side dishes. Best of all, since it's relatively low in alcohol, it almost guarantees that there will be no drunken turkey carving injuries in your kitchen.
2018 Channing Daughters Scuttlehole Chardonnay
America is full of Chardonnay lovers. And if Chardonnay is your wine, you should pair it with your turkey dinner. This Long Island Chardonnay is a great example of East Coast wine. Although it is made in Bridgehampton–that's right, this wine is from The Hamptons–the grapes come from both the North and South forks of Long Island. A clean, bright wine, it is fermented in stainless steel to really let the fruit's flavors shine.
2017 Foundry Pinot Noir, Rodgers Creek Vineyard
If what you crave with your traditional, turkey feast is a California Pinot Noir, then I recommend you try this one. An under-the-radar Pinot worth discovering, it has substance, thanks in part to 30% new French oak aging. But what I like is the texture. It has brightness from good acidity and fine grain tannins. Its flavor is of black cherry with just a touch of spice.
2016 Wente Vineyards Winemakers Selection Counoise
I feel lucky to have discovered this Livermore Valley red just in time for Thanksgiving. One sip and you will swear Karl Wente bottled the "best of" this holiday tradition. The wine offers notes of cranberries, raspberries, pepper and plums. And there's a hint of sage toward the back of the palate. To me, it echos the flavor of great turkey, cranberries and dressing. It's a well-balanced red with mild tannins, making it a welcome choice for the holiday meal or, frankly, any meal.
Additional American wines for your Thanksgiving table
There are thousands of other reasonably-priced American wine pairings you could choose to grace your Thanksgiving table. If none of my recommendations strike your fancy, just take a stroll through your favorite wine shop for a treasure trove of wines for Thanksgiving. And as long as you choose the right company, any one of them will be just the right wine. Cheers!
Don't miss any of my Woman on Wine monthly wine recommendations.
Photo of woman drinking rosé by Peter Heeling.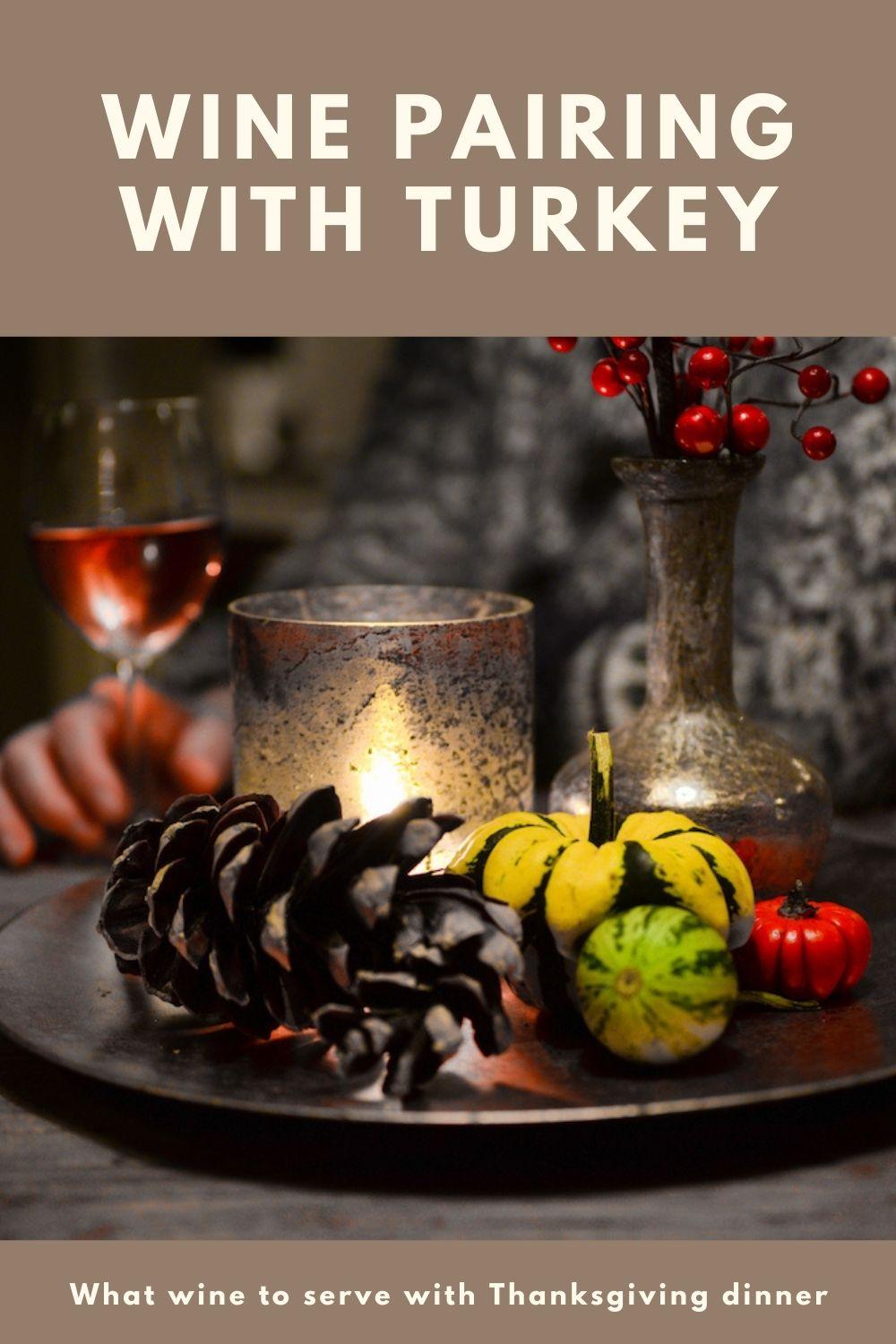 FREE APHRODISIAC NEWSLETTER
Subscribe to our free aphrodisiac newsletter