Plan a Weekend in Charleston for Romance or a Girls' Getaway
Our articles may contain affiliate links. For more information, view our policies.
Why a Charleston getaway is great for romance or a girls' weekend
Charleston destination weddings are well known as some of the most romantic destination weddings in the South. There's no question that Charleston, South Carolina is a romantic destination. But a weekend in Charleston is also a popular choice for a girls' getaway. So whether you want to surprise your lover with a weekend in Charleston, SC or you're looking for a spot to go wild with your best girlfriends, here's what Charleston has to offer.
This historic city's art, architecture, history, cuisine, cocktails and Southern charm are welcoming for couples looking to reconnect. But many of the same experiences that give Charleston a romantic glow make it a safe and welcoming space for a girls' getaway or mother-daughter retreat.
It's called the "Low Country" for a reason; the highest spot in the city is about 12 feet above sea level. In the low country, the sea is in the air and shrimp and grits may very well be on the plate.
Where to stay for a girls' weekend in Charleston
On any given weekend there are bachelorette parties galore and, with outstanding watering holes and wine bars, it's not difficult to find the place that best caters to your group's needs. Rooftop bars rule in Charleston and one of the newest is at the top of the luxurious Hotel Bennett where Fiat Lux welcomes guests and visitors alike for creative cocktails and views for miles.
A Great Champagne Bar
As a guest of the hotel, the latest upscale accommodation in Charleston, you can also use the rooftop pool or tuck into the intimate Camellia's, A Champagne Bar for bubbles from around the world and where not only the Champagne is pink….walls, floors and ceiling are swathed in rose for the girliest of girlie hangouts. The Food Network recently rated Camellia's as "the most instagrammable restaurant in South Carolina" so the food must be as good as the ambiance.
The rooms in Charleston's Hotel Bennett
Rooms are spacious – a great place to spread out if you're sharing your room with your mom or bestie. They boast enormous bathtubs, amenities and luxe robes. The spa is an oasis of tranquility on busy King Street, the main drag.
Check for availability at this and other great Charleston hotels
Where to stay on a romantic Charleston getaway
At Belmond Charleston Place, the Old South rules with the ultimate in gentility and warm, lavish rooms. The Belmond also has a rooftop bar (guests only) but also a Club level where food and drinks are served throughout the day.
The fourth floor boasts a sizable pool with a retractable roof and a state-of-the-art fitness room complete with Peloton bikes. This is a great place for couples to spend time together or get some alone time. And the spa makes this area an alternate choice for an all-girls getaway. Facials and custom massages are performed in quiet privacy, but it is creative treatments like the whole-body Moroccan Oil Ritual relaxation treatment that set the Belmond Spa apart.
Check current pricing and availability
Planning a romantic dinner
Start a romantic evening with cocktails at The Thoroughbred Club where live piano or jazz guitar entertain guests before dinner…and you will want to have dinner at The Charleston Grill, a white tablecloth restaurant with the kind of wood paneled walls that absorb sound and help maintain a feeling of intimacy.
One of the city's premiere dining establishments happens to be in this elegant hotel and you will not want to miss the famous all-meat crab cakes and the scallops that may be the best in the state. This is clean-your-plate low country fancy food and the wine selection and knowledgeable sommelier make this dining experience a highlight of any Charleston visit.
The restaurant excels at marking special occasions. With advanced planning you can reserve a private anniversary or birthday dinner in their Vintner's Room.
RELATED: Discover a sexy hotel in New Orleans
Things to do in Charleston
While you will be eating and drinking a lot while in Charleston, make sure you get out and see the historical city. A horse carriage ride is a necessity to get the "lay of the land" and history of the town, all in an informative yet hilarious fashion.
In fact, there are six routes to travel and each carriage ride is based on a "bingo" type system where a ball chooses what route you experience. That said, feel free to take more than one ride because chances are, they will all be different. I recommend Palmetto Carriage Tours for a giggle while learning why Charleston houses sit sideways to the street facing the direction if the river. Hint: it's to capture the breeze on steamy days.
For the art lover
If you're an art lover, your Charleston, S.C. vacation should include the Gibbes Museum for Southern Art or a historical house tour of the Rhett-Aiken House, Nathaniel Russel House or Edmundston-Allston House. All reflect Charleston architecture in unique ways and have a story to tell about their owners and the people they owned.
Charleston was one of the key slave trading ports and, while not proud of this part of history, Charlestonians are frank and open about problems of the past and have worked hard to be a cohesive city today.
The Preservation Society of Charleston is the oldest in the nation and features exclusive private hoe tours throughout the Fall. This rare opportunity to look inside today's Charleston family homes is by reservation and can be found at www.preservationsociety.org.
The Preservation Society also has a fantastic shop on King Street selling locally made items like Brackish bow ties and J. Stark bags and backpacks. Find grits, rice, cookware and other culinary items here, too.
Charleston Shopping
And speaking of shopping, King Street remains the primary shopping street in Charleston although locally owned boutiques are found throughout the city. On King Street, galleries, antique stores, shoe stores, bridal boutiques and children's shops exist beside luxe outlets like Louis Vuitton and St. John as well as mid-priced lines like Free People and Chico's.
If you can schedule your trip for it, get to Charleston the second Sunday of the month for an afternoon of shopping, music and street fun when most of King Street is closed off for pedestrians only.
Consider a Kiawah Island getaway
If a getaway to a bustling city, no matter how charming, isn't your thing, Charleston still has something to offer.
Experience The Sanctuary at Kiawah Island Golf Resort
Just 21 miles from central Charleston, Kiawah Island is another option for romance, a girls, mom and daughter or even guys getaway. At The Sanctuary at Kiawah Island Golf Resort, enjoy the oceanfront pool or chairs on the beach with full beverage and food service.
Jasmine's Porch offers low country dining with plenty of outdoor seating and golf lodges around Kiawah feature everything from barbecue to seafood to steak. The Spa at the Sanctuary is first class and women can enjoy the services here as their male counterparts hit the links…or vice versa.
Kiawah is an active destination. So if side by side sports pull at your heart strings, this is a destination to help you and your lover stay in shape together. Plenty of tennis courts, stand-up paddle boarding, kayaking and crabbing will complete your Kiawah Island adventure. Check the hotel's website for the latest special offers and room availability.
Why everyone needs a weekend in Charleston, S.C.
Whether you're traveling in a party of two or spending a special weekend with family or friends, Charleston and the low country area around it offers reliable cuisine and imaginative cocktails, history and culture, shopping and spas, surprises and memories of a time gone by and a culture of absolute gentility.
Check out some of our favorite travel destinations.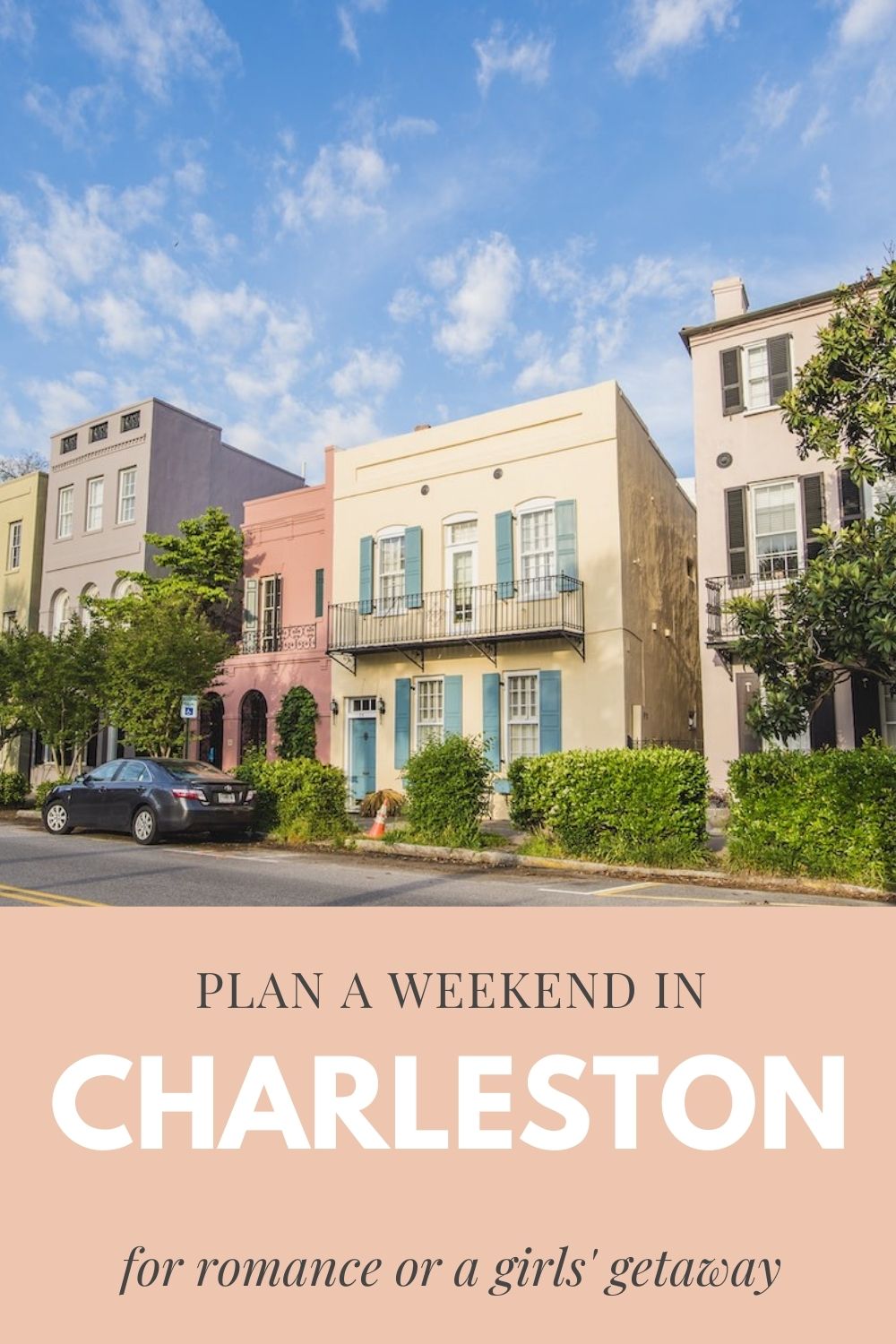 Latest posts by Barbara Barrielle
(see all)
Get on our mailing list
Subscribe and get our exclusive list of Six Great Sex-Boosting Snack Foods for FREE! Unsubscribe at any time - privacy policy