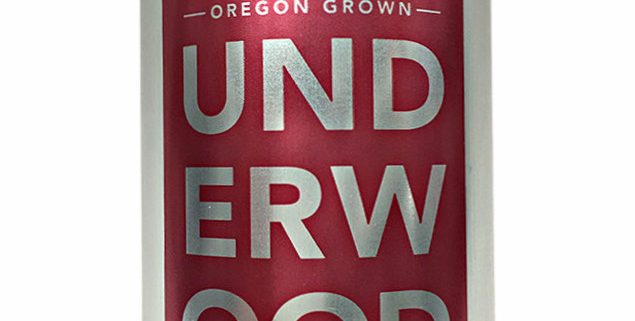 Union Wine Co., Underwood Rosé in a Can: This Wine Will Surprise You
Our articles may contain affiliate links. For more information, view our policies.
NV, Union Wine Co., Underwood Rosé Wine in a Can, Oregon
Wine of the Week with Annette Tomei
It's summer where I am – time to hit the beach/park/pool. And also time to find the best beverage to transport, chill, and dispose of (in an environmentally-considerate manner) easily. That's why I'm trying Underwood Rosé.
It's a Beer – It's a Cider – It's a Wine?
It seems like the can is the new thing in casual wine, and casual is the new thing in wine. Of course, it fits perfectly into your old college "beer cozy" or a tote bag. It requires no special tools, and comes in a single-serving portion… sort of. Please note: 375 ml is the same as a fancier half bottle (2-3 portions), and 12% ABV is about twice the alcohol content of most beverages in similar containers. So, please enjoy responsibly.
So, how does it taste?
I tasted this wine both from a glass and straight from the can. Though not sparkling, it has some pleasant, mild effervescence. Initial aromas of pink grapefruit, nectarines, and watermelon carry through on the palate. This wine has plenty of acidity, but it was more creamy than mouthwatering. When tasting from a glass, the flavor was powerful up front but finished quickly with a bone-dry, hollow white pepper aroma. Tasting from the can, the fruit flavors were riper and more consistent, and lasted through the juicy finish. Lesson learned: it comes in its own sippy-cup, why dirty a glass?
This wine will pair nicely with the easy-going foods you will most likely see in similar surroundings – guacamole, hummus, kale salads, fresh goat cheeses, charcuterie, and other nibbles.
My recommendation of this wine
For a summer refresher, it's good. At $7/can, I would much rather buy the same wine in bottle form – Union Wine Company also offers Underwood Oregon Rosé, Pinot Noir, and Pinot Gris for approximately $14/750 ml bottle. Also available in cans: Pinot Noir, Pinot Gris, The Bubbles, and Rosé Bubbles.
Like this Underwood Rosé in a can? Check out my review of Sauvignon Blanc in a box.
Annette is a food and beverage educator and consultant. She is also a professional chef who frequently contributes delicious recipes to EatSomethingSexy.com. She can be found at ChefAnnetteTomei.com
Latest posts by Annette Tomei
(see all)
FREE APHRODISIAC NEWSLETTER
Subscribe to our free aphrodisiac newsletter