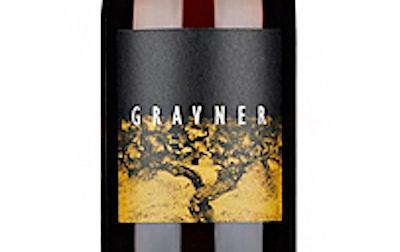 Is Orange Wine the New White?: discover what's to love about orange
Our articles may contain affiliate links. For more information, view our policies.
2008 Gravner Ribolla, Venezia Giulia IGT, Friuli, Italy
Wine of the Week with Annette Tomei
We wine lovers must occasionally step out of our comfort zones. As I started writing this, I realized I was likely out of my league. The natural wine movement has built up a cult-like following. There are many highly respected wine writers who have dedicated careers to the subject.
Lovers of so-called orange wines are often die-hards, and surely know much more about this wine than I have learned over the past few weeks. Still, I will take my chances here, in the name of sharing with the orange-wine-curious. You are my people – let's take this next step together!
This isn't the first time I've written about orange wines (read more here and here). But this time, we are going for the gold. Josko Gravner was the most notable pioneer of the natural wine movement. Though, for him, it is not a movement at all. It was simply how he made wine.
Josko Gravner was at the forefront of organic and biodynamic viticulture in Italy, and in the world. After deciding that stainless steel was not producing the ideal wines from his Ribolla grapes, Gravner introduced ancient technology. Beginning in 2001, Gravner began using Georgian terra-cotta amphorae (large urns) buried in the ground to ferment his wines – a process that dates back to antiquity in the Caucasus. Wines are then pumped into large Slovenian oak barrels (1300-7000 liter versus 225-228 liter) for aging.
So, what makes the wine orange?
Typical white wines are made with minimal if any, skin contact. The juice is fermented in either steel or oak tanks at cool temperatures without the skins. Many white wines are bottled soon after fermentation. Others may be aged in stainless steel or oak barrels for as little as one month, or as much as one year.
Orange wines are made from white wine grapes. However, they begin life with extended skin contact to draw flavors, structure, and natural yeasts. Gravner Ribolla experiences 5-6 months on the skins and lees during fermentation. This is more like red winemaking. After fermentation, the wine is pumped into the aforementioned larger-than-typical barrels and aged for 5-6 years. The contact with the skins provides organic matter, tannins, and color-producing chemicals that give the wine a distinctly darker color than typical white wines. These color components also oxidize and color more deeply as the wine ages. Additionally, aging in wood also draws tannins and more color from the wood itself. The resulting wine takes on an amber-orange hue. It also develops very distinct aromas and flavors, as well as mouthfeel from the tannins.
About this wine
The color of this wine is pale amber to caramelized orange. The aromas were a delight to consider and slightly challenging for a first-timer (the friend I was dining with). The initial aromas included roses, toasted almonds and hazelnuts, wet mushrooms, and pungent aged cheese (think good muenster). On the palate, the complexity was mind-bending – super-ripe pear and apple, black tea, earthy savory mushroom, caramelized tangerine, jasmine, and spiced nuts. Sherry lovers will be wooed by the similarities. The mouthfeel is rich without being cloying at all.
Fortunately, I was at a restaurant when I tasted this wine; more so because the food was world-class and quite diverse. There was nothing we tasted that did not go with this wine, and the wine showed differently with each new flavor. Each time, more delicious. Foie gras with gooseberries, homemade ricotta on fresh-baked sourdough bread, fruity-olivey walnut tapenade, homemade cavatelli with creamy sauce and country ham – yes to all.
The verdict
This one may be a huge splurge at over $80/bottle (retail), but it was worth every bit to have this experience with open-minded food and drink lovers. The restaurant where we tasted this wine is owned and run by great lovers of all things wine and food who are dedicated to sharing the experience. They also offer this wine by the glass as well as the half glass for those who are just curious or not ready for a big investment. I hope there are others out there with equally generous hearts and exquisite palates!
That amazing restaurant: Fête Hawaii in Honolulu. Plan your next vacation around it!
Want to try this wine? Search for a retailer near you with Wine Searcher.
Latest posts by Annette Tomei
(see all)
Get on our mailing list
Don't miss out on a thing! Get news, deals & more!