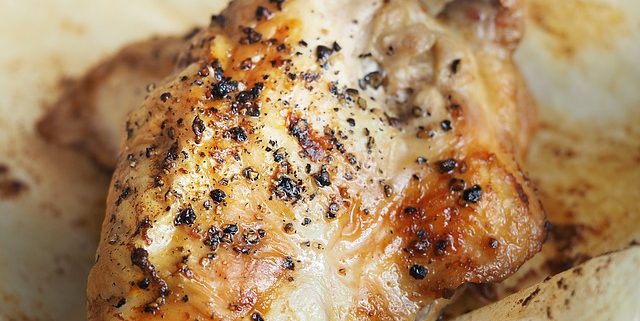 Rosemary, Lemon Zest and Lavender Chicken Breast Recipe
Our articles may contain affiliate links. For more information, view our policies.
This rosemary and lavender chicken recipe is one of my favorite poultry recipes. I used to serve this dish to potential paramours. (Get the full story here.) If they fell in love with the flavors of these fresh herbs, they were in. But if the reaction was less than enthusiastic, I knew it wasn't a love match. A recipe that's a barometer of love – now that's a dish!
RELATED: Easy Grilled Chicken Breast with Grilled Vegetables and Polenta
Using lavender in savory recipes
Rosemary chicken is a fairly common flavor combination. But I've taken a fairly classic lemon rosemary chicken and challenged the palate a little bit with the added complexity of fresh lavender flowers. And, just as you would with most rosemary chicken breast recipes, I flavor the meat by sliding a dry rub of rosemary and lavender under the skin. To me, this is how you make a romantic  chicken recipe.
If the flavor is one that piques your interest, try adding lavender to other savory recipes. Fresh, it can be used like any herb. Try tossing some lavender flowers with baby greens for some vibrant color in your salads. But if you're using dried lavender flowers, use them sparingly or you may make your dish taste like hand lotion.
Using lavender for romance
As I mentioned, this is my date night dish. I'm a firm believer in the aphrodisiac power of lavender. And when I'm making it for a romantic evening, I like to serve these lavender, lemony chicken breasts as a part of a whole lavender-themed menu. Consider serving this succulent chicken before my other lavender favorite, Lavender Crème Brûlée for dessert. It's a great date night choice because it can be made in advance. And it doubles your chances of getting the aphrodisiac side of lavender to work in your favor.
TO TRY: Lavender Butter Cookies recipe.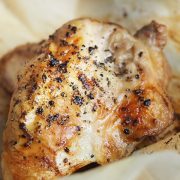 Lemon Zest, Rosemary and Lavender Chicken Breasts
Print Recipe
Serve this simple chicken breast recipe to someone special. Although the recipe couldn't be easier, the complex flavors of herbs and citrusy spark of lemon zest will make it taste like you slaved all day.
Ingredients
2 10-

oz

bone-in

skin on, chicken breast halves

Salt and freshly ground black pepper

1

tbsp

minced fresh rosemary

1

tbsp

minced fresh lavender

1

clove

minced garlic

1

tsp

grated lemon zest

2

tbsp

fresh lemon juice

1

tsp

extra-virgin olive oil
Instructions
Combine rosemary, lavender, garlic, and lemon zest in a small bowl.

Combine lemon juice and olive oil in a second small bowl.

Spread a portion of the dry rub under the loosened skin of the chicken breast, and make three slashes in the skin. Brush skin with lemon juice and olive oil mixture.

Heat broiler and adjust oven rack to lowest position under broiler flame.

Place chicken breasts skin side down on the broiler rack.

Broil chicken on bottom rack until just beginning to brown, about 12 minutes.

Using tongs, turn chicken skin side up and continue to broil for 10 more minutes.

Place broiler pan on highest rack setting until skin begins to brown and crisp, about one minute. Serve.
Like this recipe? Check out all of Diane's menus and recipes for a romantic evening.
Diane Brown is author of The Seduction Cookbook: Culinary Creations For Lovers
Pin this lavender & rosemary chicken breast recipe: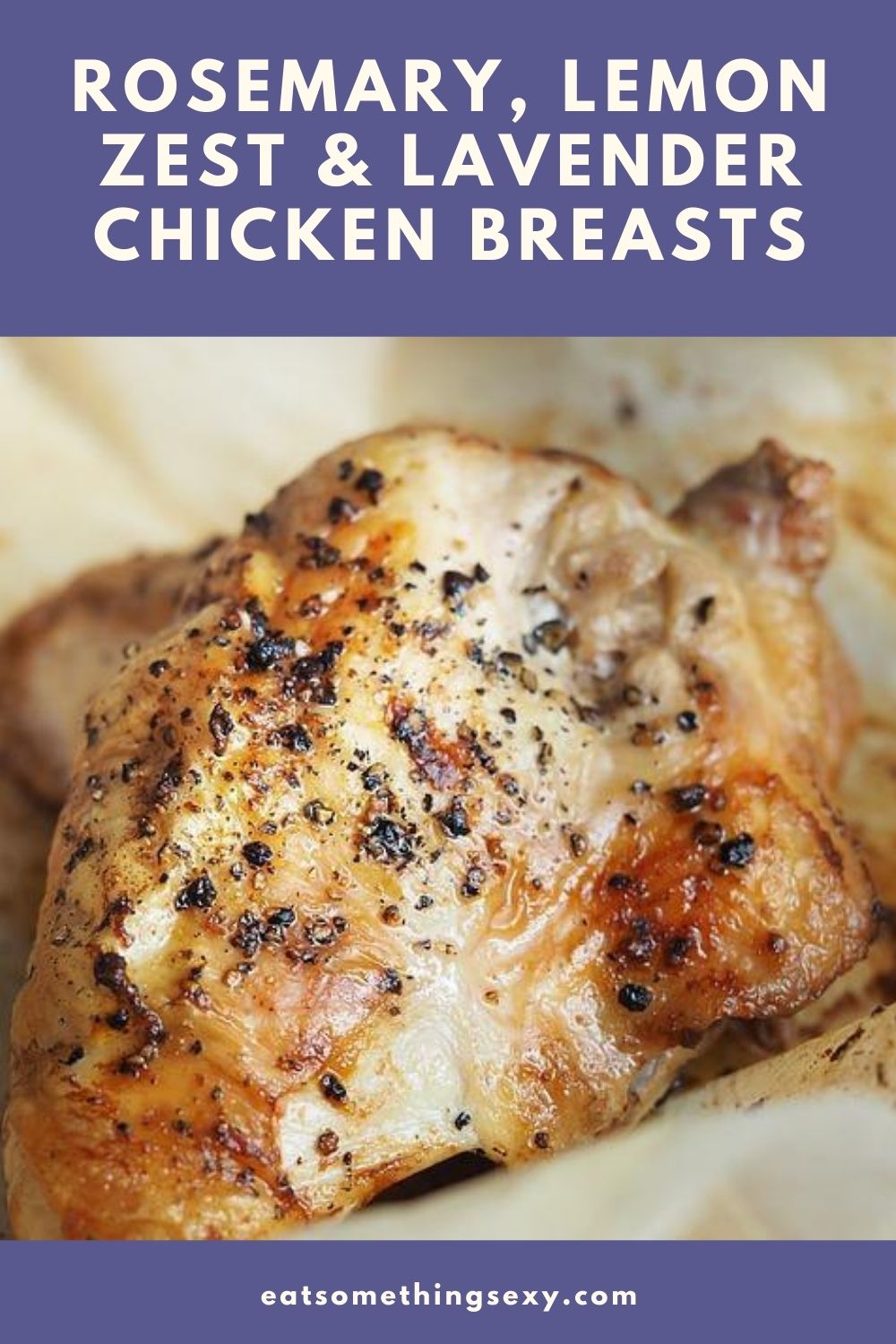 FREE APHRODISIAC NEWSLETTER
Subscribe to our free aphrodisiac newsletter