Can't get to a winery to do tastings yet still want to enjoy wines? Consider joining a Zoom wine tasting or hosting a virtual tasting of your own. I've been doing both for the past four months. Here are my tips for having a great tasting experience and connecting with likeminded wine lovers from the comfort of home.
Online wine courses for exercising your brain and taste buds
It is natural to use this pandemic time as a time to enhance our education in things. For example, I am taking Italian online and I do maybe 3-4 wine tastings or wine educations programs per week. So if wine is your passion, one way to keep learning is through online classes at Napa Valley Wine Academy or San Francisco Wine School. Although not the same as in person wine tasting, you can either do just the web education or purchase the wines that are discussed in the webinar. They may be simply examples of a wine like Rosés from Provence or Cabernets from Napa or specific wines.
Almost across the board, wineries are offering online tastings with members of their staff. Sometimes the experience is even offered with the winemaker or winery owner. With a winery-hosted wine tasting, you sign up and order the wines beforehand. This way, you may taste wines, get tasting notes, learn background on the vineyards and experience the winery ambiance with those who live it day to day. It almost makes it like having a local winery, no matter where you are. Sometimes these tastings suggest recipes for food pairings or partner with a restaurant to deliver the appropriate meals for the wines tasted.
Love wine and love cooking? Check out my article on how to host a Sonoma Wine Salon. 
How one winery took Zoom tasting by storm
ONX Winery of Paso Robles figured out early on that they needed to do something to reach out to members and potential customers who could not make it to the winery to taste new releases. If you want to host your own Zoom wine tasting with friends or your lover, this is a great option.
For about $20, the winery sends two-ounce samples of five wines to everyone participating. And then you simply organize a Zoom call among friends or relatives–or just you and that special someone–along with a rep from the winery. It might not be the romantic visit to a favorite vineyard you pictured, but it still offers you a chance to connect over wine and learn a little bit about the wine country along the way.
One of my friends in Studio City, California, Debbie Pisaro, has quite a name at the winery for organizing about 20 tastings and selling 120 kits just by word of mouth. The ONX tastings organized by Debbie Pisaro who runs the Facebook Group called Studio City Living in Los Angeles. Debbie put together the idea of ordering the ONX kits as well as a bottle of their popular Rose of Tempranillo so that the group could taste together, along with a winery rep, and then enjoy a glass of rose on their own or together online.
Among these tasters, some were women and others were couples but the social interaction online as well as learning the wines was much appreciated, ONX Winery got many new followers (possibly members), online tasters made new friends and, of course, learned a little bit more about wines from the comfort of their kitchen tables.
ONX declared the program to be such a success that they plan not only to continue it even after we return to traditional winery visits but even potentially expand their remote tasting program.
Tips for hosting your own Zoom wine tasting
If you feel comfortable with both wines and your Zoom facilitation capabilities, I highly recommend trying to organize a wine tasting among friends. (There are both free and paid tiers of Zoom accounts. A free account will allow you to host all of your friends, but you are restricted to a 40 minute time limit.)
Once you've scheduled your Zoom meeting, either choose the same wines to drink and compare or pick a variety, like Sauvignon Blanc, and see what people bring to open online.
Guests may stick with their California favorites or venture out and try something tart and crisp from New Zealand or a bit more rounded from Bordeaux. If you're really organized, you can even create a list of wine recommendations for purchase from online sites like Drizly or Wine.com. Simply go into Zoom and organize a meeting. Add your friends and pick a time, then send the invitation and see who can make it. This may become a weekly thing and may branch out to all kinds of wine varieties, cocktails and even food pairings.
Just when you feel you haven't seen anyone or been out in society, a virtual tasting is the perfect way to spend time with a lover when you're separated and to catch up with old friends, laugh and maybe learn a little something. Cheers!
Looking to expand your horizons with more wine tasting? Come back each week for our Wine of the Week! 
And if you want to know what wine tastings I've been up to lately, follow me on Instagram @barbarabarrielletravels.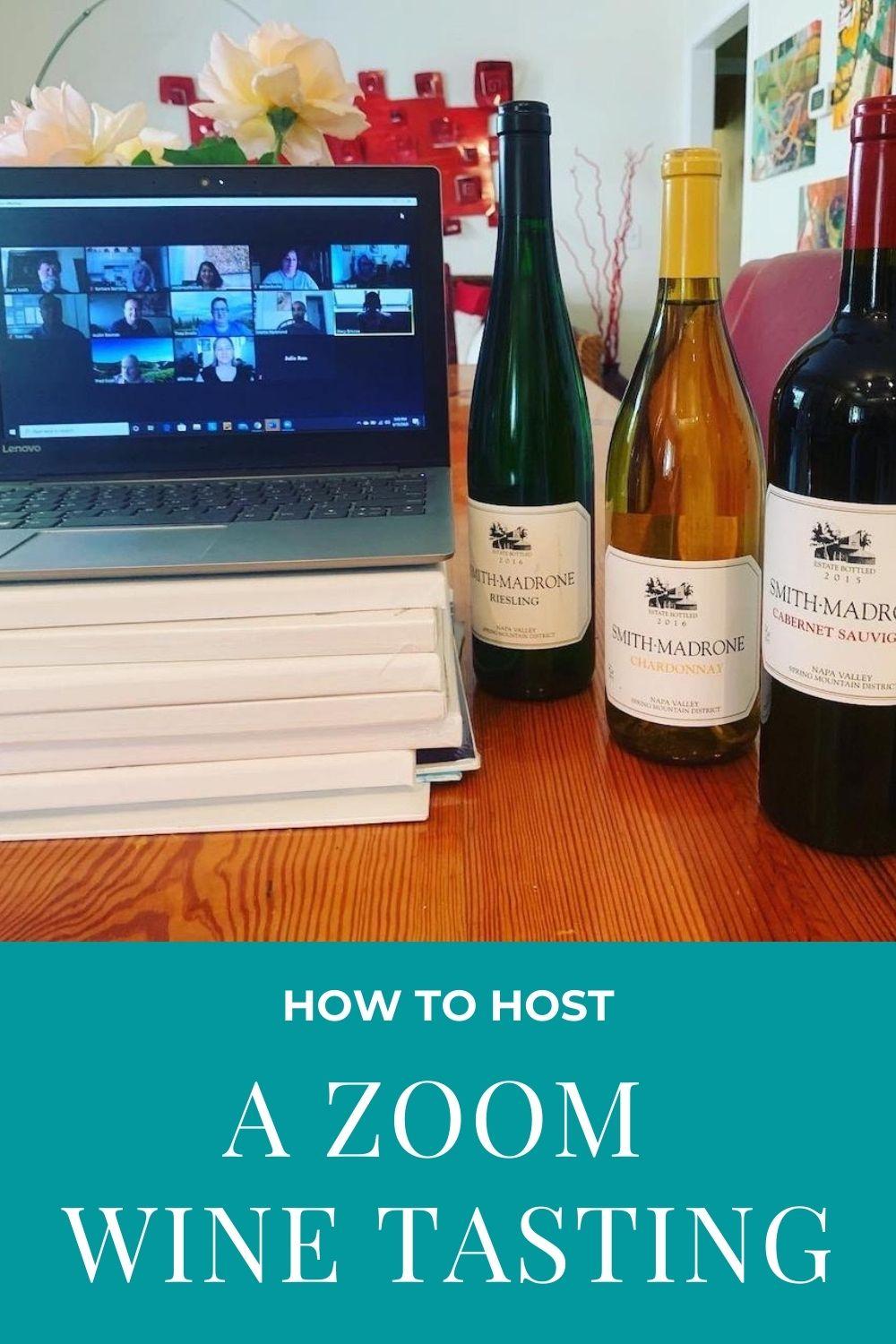 FREE APHRODISIAC NEWSLETTER
Subscribe to our free aphrodisiac newsletter