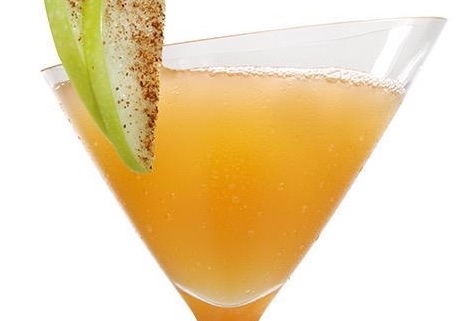 An Unforgettable Apple Pie Martini Recipe
Our articles may contain affiliate links. For more information, view our policies.
Sometimes I find that the best cocktail recipes come from the spirits makers themselves. I was first pitched the idea for this apple pie martini by the marketing department at SVEDKA Vodka. As the email read, it was their way of sharing holiday cheer with spirits writers like me. And since I'm trying my hardest to get in that Holiday recipe mood, I figured I might as well give the recipe a try. Oh! It's a keeper.
So, as I do when I find something I just know needs to be shared, I asked if I could reprint this Apple Pie Martini recipe so my readers could experience apple bliss.
TRY NEXT: Pumpkin Apple Cider Martini
What are vodka martinis?
This version of an Apple Pie Martini starts with a base of vodka. Historically a Martini was a gin-based drink. However, according to Vinepair, with the rise of the popularity of vodka in America, the vodka martini became an acceptable alternative. Of course, the creators of this particular vodka martini recommend SVEDKA. But you can always substitute with your favorite vodka brand.
The vodka is then shaken with brandy and triple sec along with a modest measure of apple cider. You might call it the New England version of a Painkiller.
(Just a quick aside on martinis. This particular martini recipe is shaken, not stirred. While stirring is the best choice for showcasing delicate flavors, this drink is bold. So shake it!)
Why I love this apple pie cocktail recipe
But for me what brings together this cacophony of spirits is the addition of fresh lemon juice. The juice brightens the cocktail and puts the sweetness in balance. It also, I believe is the secret ingredient to making this apple martini recipe taste exactly like apple pie in a glass.
Why this is an autumn recipe for a romantic evening
"Sure," you're thinking, "I know why this Apple Pie Martini recipe is one for date night. Ply your date with this much liquor and all inhibitions go out the window."
And while that might be true, this apple cider martini offers some aphrodisiac benefits beyond making you feel fearless in the face of seduction. (Also please keep in mind that while a little liquor can take date night into the realm of seduction at an accelerated pace, too much of this good thing can also destroy your chance of getting lucky. So a little hesitation in mixing a second drink might be a good thing.)
Anyway, added to this apple pie cocktail's fabulously potent blend of alcohol is the original fruit of temptation. Apple is one of the most famous aphrodisiacs of them all.
Of course, it's not just apple in apple cider. That blend of spices adding to this apple vodka martini recipe's complex flavors, well it's also aphrodisiac. A typical cider is flavored with some blend of baking spices such as cinnamon, clove, allspice and ginger – all of which have a history and reputation as an aphrodisiac.
Lastly, there's that key ingredient. As I mentioned, the lemon is, for me, what makes this drink sing. And it's not only because I love what it does to the flavor profile of this apple spice martini. Lemon, along with other citrus fruits, is among the best foods for women's sexual health.
Equipment needed to make this easy apple pie martini recipe
As I mentioned earlier, this cocktail is shaken. Which means you will need a cocktail shaker. If you enjoy making cocktails at home, you probably already have one. But just in case you're in the market, here's where to buy one of my favorite cocktail shakers:

You will also need to make sure you have fresh ice because a cocktail shaker filled with old ice can give your cocktail a stale freezer flavor. Trust me, it's awful. To make any shaken cocktail successfully, always make sure you have some nice, fresh ice.
How to garnish this apple pie vodka cocktail like a pro
This drink does call for one final flourish, the "wow factor" that will take your mixology skills to the next level.
Core and thinly slice a green apple right before serving. (Do not do this in advance as apples tend to brown quickly.) Dust the apple slices with a faint sprinkling of cinnamon and sugar. Put a small slit in the center of each apple slice so they will slide easily onto the side of the lip of the martini glass and voila! You have mastered making a well-balanced, beautifully garnished, fall and winter cocktail.
And if you want to take the garnish even further, you can try making a graham cracker rim for the martini glass. Just crush graham cracker to fine dust, (the easiest way is to use a food processor). Then transfer the graham cracker crumbs to a saucer wider than the circumference of your glass. Run a wedge of fresh lemon around the martini glass rim to moisten the edge then dip it in the graham cracker dust to coat. Just be sure to pour the martini very carefully into the glass so as not to ruin your perfect rim.
Cheers!
More cozy winter cocktail recipes
Manhattan Cocktail for the Holidays
Cranberry and Chocolate Winter Daiquiri
Hot Chocolate with Peppermint Schnapps
New England Apple Cider Cocktail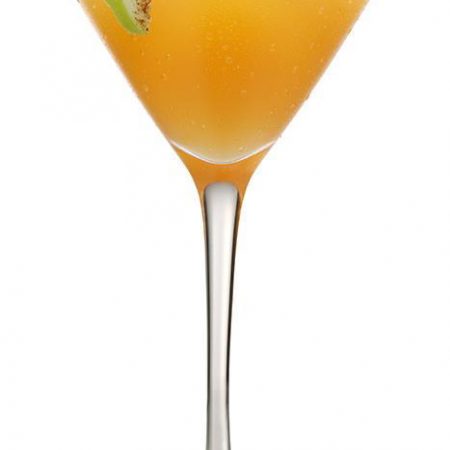 Apple Pie Martini
Print Recipe
This potent combination of vodka, brandy and triple sec makes a drink that tastes surprisingly like the filling in a great apple pie. 
Ingredients
2

parts vodka

1

part brandy

2

parts apple cider

1

part triple sec

1

part fresh lemon juice
Instructions
Combine ingredients in a cocktail shaker filed with ice. 

Shake vigorously and strain into a Martini glass.

Garnish with apple slices dusted with cinnamon sugar.
Pin this sexy winter martini recipe: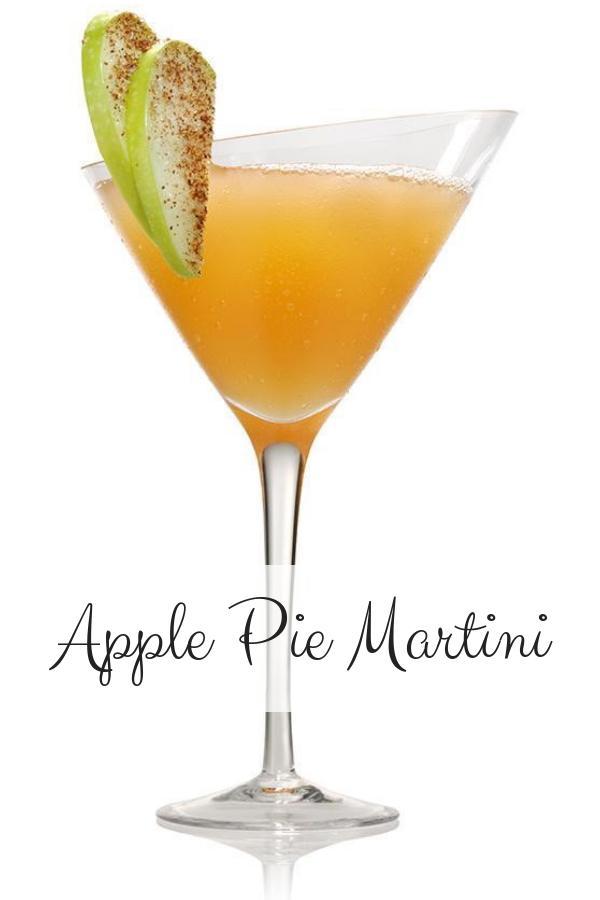 FREE APHRODISIAC NEWSLETTER
Subscribe to our free aphrodisiac newsletter