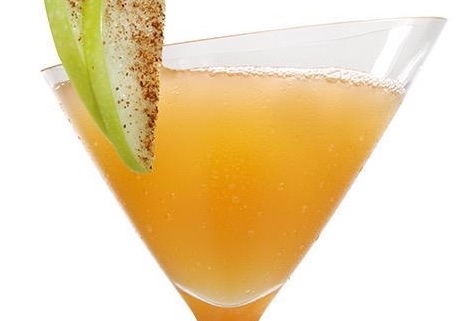 Vodka Apple Pie Cocktail Recipe – prepare to get into the Holiday spirit!
Pour some Holiday cheer
We were first pitched the idea for this apple pie cocktail in an email from SVEDKA Vodka. They told us it was their version of Holiday cheer. I figured, who can't use some cheer this time of year, so we tried it…and we're feeling it. In fact, we're feeling this potent version of a Holiday martini all the way from the hairline to the tingling tips of our toes.
Why we love this apple pie cocktail
This version of an Apple Pie Martini starts with a base of vodka. Of  course, the creators recommend SVEDKA. But you can always substitute with your favorite brand. The vodka is then shaken with brandy and triple sec. You might call it the New England version of a Pain Killer!
The aphrodisiac twist
Don't worry, there is something to this drink besides alcohol. And that's really where the aphrodisiac magic happens. (And you were probably thinking the almost guaranteed inebriation was the aphrodisiac.) But added to that fabulously potent blend of alcohol is apple cider and fresh lemon juice. Apple is the original fruit of temptation–one of the most famous aphrodisiacs of them all. And although lemon doesn't offer the same sort of folkloric history, nutritionally it's among the best foods for women's sexual health. (Read all about it.)
But–and this is the reason we're sharing this Apple Pie Cocktail recipe–when these two aphrodisiac ingredients come together in the right proportions with the potent blend of liquors, it makes cocktail magic. Somehow the combination makes a flavor that is a dead ringer for one of the best, that's right best, apple pie ever made. Don't believe me. Just try it!
Oh, but one more thing, to get the full apple pie effect, be sure to garnish with a slice of green apple dusted with the aphrodisiac of cinnamon and pinch of sugar. Salud!

Vodka Apple Pie Cocktail
This potent combination of vodka, brandy and triple sec makes a drink that tastes surprisingly like an apple pie.
Seasonal:
autumn, Christmas, Halloween, Thanksgiving
Ingredients
2

parts SVEDKA Vodka

1

part brandy

2

parts apple cider

1

part triple sec

1

part fresh lemon juice
Instructions
Combine ingredients in a cocktail shaker filed with ice.

Shake vigorously and strain into a Martini glass.

Garnish with apple slices dusted with cinnamon sugar.
Pin this recipe: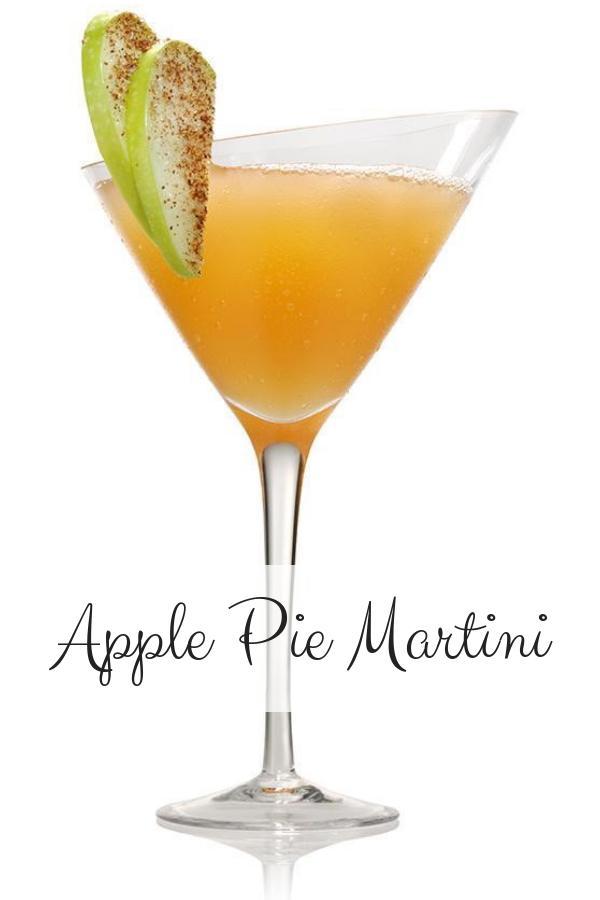 FREE APHRODISIAC NEWSLETTER
Subscribe to our free aphrodisiac newsletter