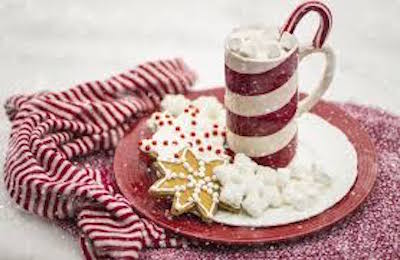 A Hot Chocolate Cocktail with Peppermint Schnapps
Our articles may contain affiliate links. For more information, view our policies.
When it's cold outside, nothing beats snuggling up with a hot drink, (especially a stiff one). This Hot Chocolate Cocktail recipe comes to us from the Ritz Carlton Bachelor Gulch in Beaver Creek, Colorado. And believe, me the people at Bachelor Gulch know a thing or two about making you feel warm in the dead of winter.
TO TRY: Love hot cocktails? Check out this hot apple cider drink.
How to make the best hot chocolate cocktail
Hot chocolate cocktails really belong in a category all their own. A hot chocolate alcohol recipe is like the ultimate mashup of childhood comfort and adulting. True, they are part of a greater category of warm alcoholic drinks. But the leap from a Hot Toddy to hot chocolate cocktail recipes is a broad one.
What is the difference between cocoa and hot chocolate?
The way to approach making these warm cocktails is to start thinking in terms of hot chocolate, also called drinking chocolate, instead of hot cocoa. Hot cocoa is the powdered drink you may have favored as a child. Drinking chocolate, on the other hand, is made with pieces of melted (preferably dark) chocolate in milk, cream, a plant-based milk alternative or, if you prefer, water. It can also be made with a combination of hot water and milk or milk alternative. It is a sensual and sophisticated drink that typically offers a more rich chocolate flavor and less sweetness than what you get from a hot cocoa mix.
RELATED: Why dark chocolate is among the best foods for women. 
For this hot mixed drink recipe, you can use whatever hot chocolate you prefer. But it should be a drinking chocolate, not a cocoa mix. My recommendation for making this hot drink recipe is Dagoba Drinking Chocolate, a drinking chocolate mix with great depth of dark chocolate flavor.
Equipment needed to make this adult hot chocolate
The best thing about this cocktail recipe is that it requires no special equipment. You will need to heat your milk or the alternate beverage you use to make hot chocolate, so you either need a microwave-safe mug or a saucepan to heat it on the stove. (A pair of matching, festive mugs like these makes a nice touch.)
You'll need whipped cream to top the hot chocolate. If you prefer freshly whipped cream, then you'll need a mixer or a good whisk and some strong muscles. Other than a shot glass to measure the schnapps, you're set!
A hot chocolate mixed drink with peppermint schnapps
Of course, there's more to this mixed drink than just the chocolate. A holiday season drink, it's flavored with peppermint schnapps, like grown up Peppermint Patties. The zing of mint gives the drink a refreshing edge, keeping it from tasting overly sweet. And a peppermint stick garnish gives it the look of something that took far more time to make than this easy mixed drink recipe actually requires.
TO TRY: Check Out The Almond Joy, another hot chocolate recipe made with amaretto
Make this peppermint schnapps hot chocolate your winter date night drink
This mint and chocolate cocktail offers charm and warmth, not to mention aphrodisiac ingredients. It's a drink with a charming presentation, great for drinking while cuddling in front of a fire or watching drizzling rain through the window. And the combination of what is probably the world's most famous aphrodisiac, chocolate, with the freshness of mint, (also aphrodisiac), this drink may just bring you a little more excitement than listening to the crackling of a fire.
RELATED: A Spiced Hot Chocolate Mix for Grownups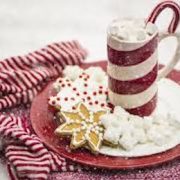 The Snuggler Hot Chocolate Cocktail
Print Recipe
This easy hot chocolate cocktail is guaranteed to warm you up this winter. 
Ingredients
4

oz

Premium hot chocolate

1

oz

Peppermint Schnapps

Candy cane for garnish

Fresh whipped cream for garnish

optional
Instructions
Top a cup of premium hot cocoa with an oz of Peppermint Schnapps.

Stir with a candy cane and top with whipped cream, (optional).
Don't have any peppermint schnapps? Order for home delivery with Drizly
Pin this peppermint hot chocolate cocktail recipe:
FREE APHRODISIAC NEWSLETTER
Subscribe to our free aphrodisiac newsletter