Romantic Christmas Gifts to Make that Special Someone Feel Good
Our articles may contain affiliate links. For more information, view our policies.
I'm in a gift-giving mood! I feel like this year more than ever we give ourselves some self-love and treat the most special people in our life with something that will make them feel good and feel the love.
When fun and romance meet
These are not your typical lingerie and soft music-type couples' gifts. These Christmas gift ideas are fun things that can be used to spark romance. But they're also things you will want to get for yourself. So even if you don't have a lover to romance, treat yourself to something you'll love to show your heart how much it is loved.
In addition to focusing on romantic Christmas gifts, I wanted to show some love to the kinds of businesses that suffered through the pandemic. So I've carefully curated this list to feature deliciousness from family-owned and women-owned small businesses making products that are truly special and often simply fun. Not all gifts for your partner have to be deeply romantic gifts, sometimes a gift that brings laughter or memories is the best gift of all. That was my mindset in making this last. I think you'll enjoy this year's offerings as much as I do.
Artisan candies and sweet things to gift your sweetie
Halva Gift Sets from Seed + Mill
One of my favorite discoveries of the year was a NYC-based sesame concept store making fresh artisanal halva in over 30 flavors, tahini, and a range of sesame spices. Seed + Mill makes a great gift for those with a taste for the Middle East. The best-selling Halva Trio (complete with Pistachio, Sea Salt Dark Chocolate, and Toasted Sesame Halva) and the Nostalgia Halva Trio (complete with Toasted Coconut Dark Chocolate, Cardamom, and Pistachio Halva) make the perfect sweet treat to stuff someone's stocking. It's also a decadent gift in the under $50 range. Seed + Mill's halva is gluten-free, vegan and all-natural. The sweet and tasty trios are available on Amazon (free shipping with Prime) or check the store locator for a retailer near you.
Zach & Zoë Sweet Bee Raw Farm Wildflower Honey
Zach and Zoë Sweet Bee Farm, a family-owned honey farm turned specialty honey producer, is known for its raw wildflower honey, which provides more antioxidants, vitamins and minerals, than lighter honey. Zach and Zoë's Wildflower Honey comes in a variety of flavors including Lavender and Matcha and has Oprah's backing as the best supplement to any charcuterie board or a cup of tea. Whether you order this sweet aphrodisiac for a husband or a wife or just your current squeeze, be sure to get enough for two because they're going to have a hard time sharing. Order from Amazon for stress-free delivery.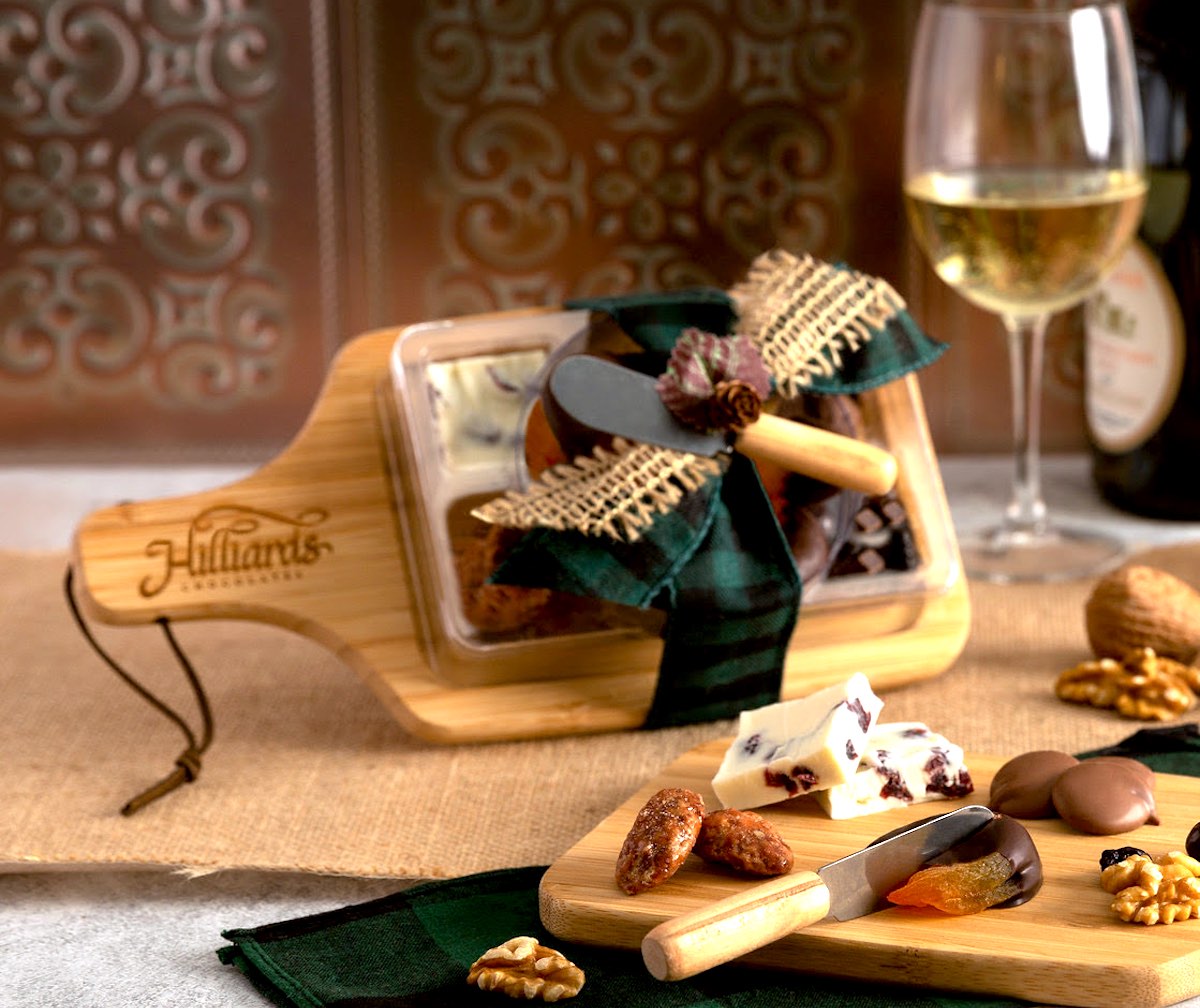 Hilliards Chocolates Chocuterie and Seasonal Sweets
Chocolate is considered one of the finest romantic gifts for lovers. But why not give your loved one chocolate with a twist. Hillards is one of New England's oldest producers of artisan chocolates and specialty candies. This season the family-run confectionary company has introduced a Fruit and Nut Chocuterie Board. This adorably named gift set features a variety of tempting chocolatey, fruity and nutty delights. And these decadent boards are less than $40! The gift I'm secretly hoping I get this year, this sweet romantic gift comes with a keepsake cutting board and knife to use time and again. (These make great wedding or anniversary gifts, too!) Also now available for the holiday season are their Pumpkin Spice Caramels, Peppermint Bark, and Hanukkah Bark. Shop for all the goodies and order directly from the Hillards website.
Foods that make surprisingly romantic Christmas gifts
Spicy, Artisan Pimento Cheese
Founded during the pandemic, Pimento Chz Club ramps up the southern staple, pimento cheese, into a truly gourmet treat, not to mention unique and affordable. Different flavors are available including the seasonal favorite, Pimento cheese with green chile. (And you know chiles are among the world's most potent aphrodisiacs!) This spicy sexy gift for under $10 can be ordered directly from the Pimento Chz Club website.
At-Home Doughnut Making Kit
Doughnuttery is offering a DIY Doughnut Kit perfect for kitchen fun. The tasty and creative $30 kit includes 1 pound of doughnut mix, 4 Doughnuttery doughnut sugars, a doughnut depositor and an instruction guide. Use your kit to teach the family how to cook made-from-scratch donuts or get more creative and share it with your partner as your own 9 1/2 weeks-style culinary foreplay. The kits are sold through Doughnuttery NYC retailers or order yours online through Amazon.
Award-Winning Sicilian Olive Oil
Bono, the largest producer of extra virgin olive oil in Sicily, is a pantry staple that any chef should have on hand. (And it can double as massage oil.) This family-owned company's aromatic extra virgin olive oil is an ode to Italy if there ever was one. And their innovative production techniques have developed the recipes of their most popular EVOOs, which are 100% Italian, and hold both PGI (protected geographical indications) and PDO (protected designation of Origin) certifications. Bono's EVOO is available on Amazon. If you prefer to shop local, you can check the Bono store locator for a retailer near you.
Playful presents for him, her and the whole family
World Elf Org Premium Elf Kit
For those with kids or those who have a loved one who is a kid at heart, check out the World Elf Organization's Elf Prop Kit. This is one of the most fun, silly and heartwarming gifts of the season. It offers 24 days of props and instructions for you to pose the classic Elf in different costumes and displays throughout the entire holiday season. They have done all the strategic "Elf" work for you and make holiday fun easy to implement. And your lover is sure to appreciate the effort it takes to create a surprise every day – and so will the whole family. They are a little pricy at around $140 per kit but you get 24 days of fun in one adorable gift. The kits sell out so order this year's kit from the World Elf Organization website as soon as possible!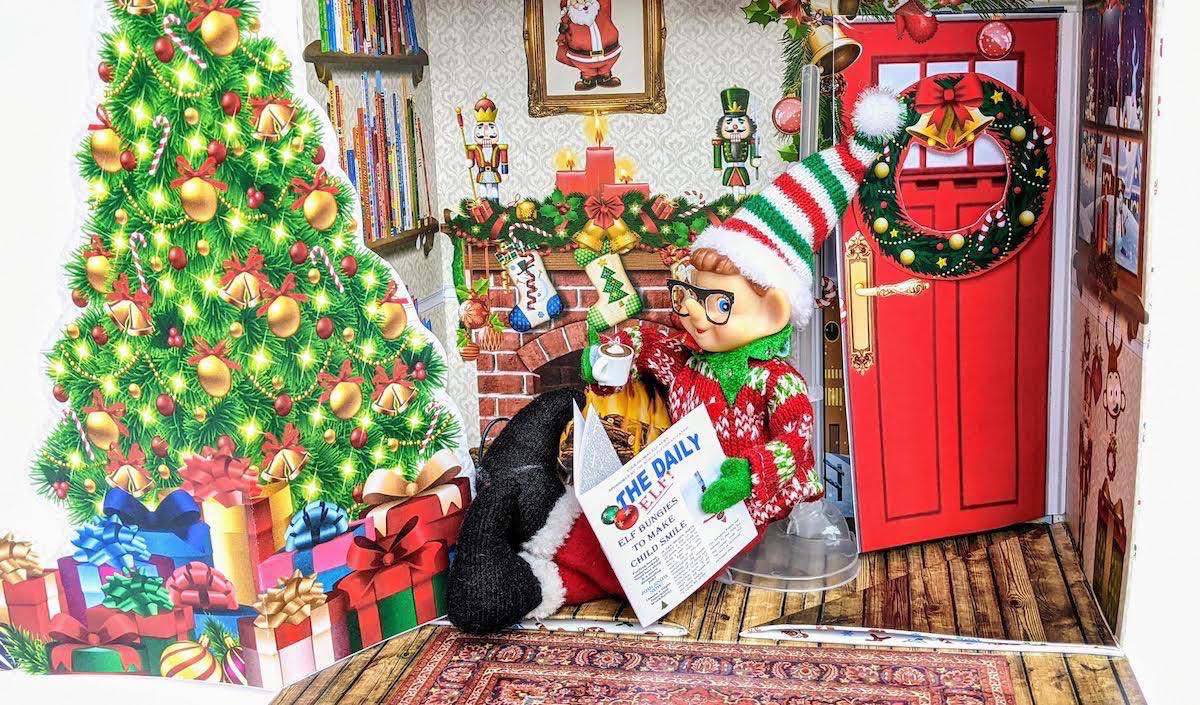 City Threads Pajamas and Union Suits for him, her and the whole family
Opening presents is made cozier with high-quality, warm cotton pajamas, leggings and long underwear from City Threads. But, the company offers so much more in the form of adorable and comfortable toddler, kids and adult loungewear including matching sets for the whole family. Soft, durable and machine washable, these colorful sleepwear pieces are made in the USA. Best of all, City Threads is committed to the highest level of environmental practices, including sustainable packaging. Check out all the colorful styles on the City Threads website.
Plan a Christmas afterparty for two
After the presents are opened, it's time to celebrate. And why not turn Christmas night into date night with one of the elegant sparkling gift packs from the famed Iron Horse Vineyards? These gift boxes come with your choice of sparkling wine along with a pair of wine flutes for $130. (Their Wedding Cuvee is a top pick for anniversary gifts, too.) Of course, what's a great wine without a great snack? You'll want to pair your award-winning bubbles with everyone's winter favorite, s'mores! But you don't have a roaring fire? No problem!
TerraFlame Deluxe S'mores Kit allows safe and easy tabletop roasting of marshmallows and everything you need to put those yummy treats together year after year. For under $150, this memory-making, cozy snack kit includes a mood-enhancing fire bowl, a bamboo tray designed to hold your supplies, 3 cans of gel fuel and even the skewers.  The StoneCast fire bowl comes in white or gray. You can get additional information and place your order through the TerraFlame website. (Replacement gel to keep those flames burning all year long are available at Amazon.com.)
Need more romantic gift ideas? Don't miss last year's list of food & wine gifts to give your lover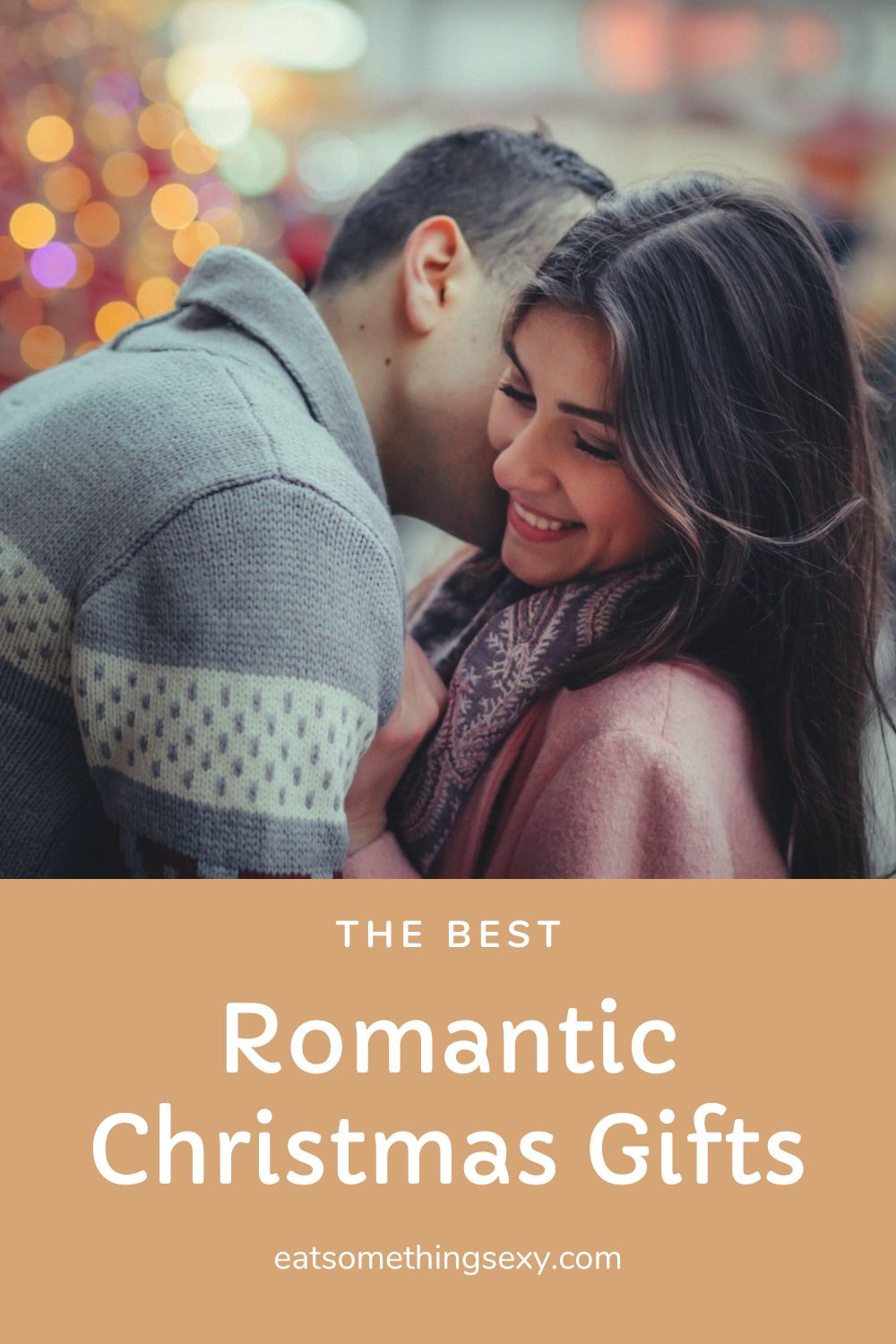 Latest posts by Barbara Barrielle
(see all)
Get on our mailing list
Subscribe and get our exclusive list of Six Great Sex-Boosting Snack Foods for FREE! Unsubscribe at any time.