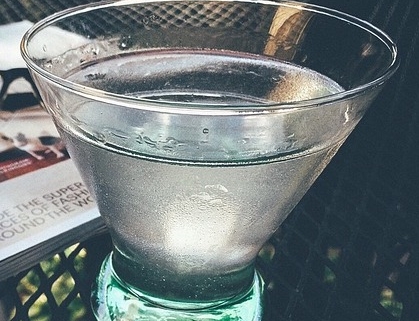 How to mix a drink with moonshine
Moonshine may be an unusual mixer but that just adds a layer of mystery to a creative cocktail. And who doesn't want to be served something mysterious? With it's exciting, somewhat dangerous history, moonshine makes an intriguing addition to a drink. Yet you might be surprised to learn that using moonshine in cocktails is really no different than blending with any other spirit.
What is moonshine?
You may be wondering what exactly moonshine is, other than some bootleg spirit bought in backrooms during prohibition. Moonshine is essentially un-aged whiskey. It's a clear spirit, usually with an exceedingly high proof. And although it's true that this drink was once a black market item, today's distilleries are making some exciting versions of legal moonshine. When you're ready for your moonshine experience, look for distilleries including Buffalo Trace, Midnight Moon and Ole Smoky. (Here's our review of Ole Smoky Apple Pie Moonshine.)
If these brands aren't readily available to you, just start by looking at your local retailer. You might be surprised by what you find. Even big retailers like Total Wine and More now carry moonshine.
Some pointers for using moonshine
Moonshine authority Kyle Rutten recently gave us some pointers on using moonshine in cocktails and even gave us a couple of recipes. He says that in addition to experimenting with using it like any other spirit, "distilling suppliers now offer flavor infusions to really take moonshine cocktails to the next level. For example, I frequently work with Mile Hi Distilling. They offer essences in such aphrodisiac infusions as apricot, coconut rum, chocolate almond and coffee." Rutten likes to use these essences to layer flavors and add complexity to his drinks. On the recipe card below, you'll find one of his examples of a cocktail using moonshine with a bit of spice, a Spicy-shine-tini.
But don't stop here! Rutten has many more ideas on what you can do with moonshine. Here's a link to our post featuring Rutten's Moonshine Mule recipe.
Spicy-shine-tini
This spicy moonshine martini will bring some serious heat to your evening.
Course:
aperitif, cocktails
Seasonal:
autumn, Valentine's Day, winter
Ingredients
1

Thai chile

1/2

oz

simple syrup

2

oz

moonshine

2

oz

pineapple juice
Instructions
For this one, deseed a Thai chili and place it in a shaker.

Muddle the chili with 1/2 ounce of simple syrup.

Next add ice, the moonshine and the pineapple juice. Shake and pour. (A martini glass is a must for this drink.)
Notes
Note: If you can handle more spice, feel free to change the type or number of peppers that you muddle. Capsaicin (the spicy compound in chilies) is an effective aphrodisiac, especially in high doses. So the more the merrier!
Pin this Spicy-shine-tini recipe:
FREE APHRODISIAC NEWSLETTER
Subscribe to our free aphrodisiac newsletter