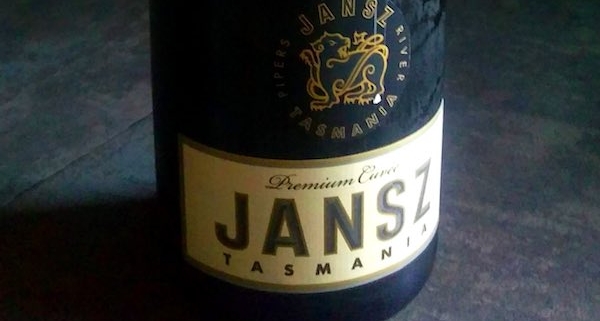 A World-Class Tasmanian Sparkling Wine
Our articles may contain affiliate links. For more information, view our policies.
NV Jansz Tasmanian Premium Cuvée, Tasmania, Australia
Wine of the Week by Amy Reiley
If you're thinking, "There's such a thing as Tasmanian sparkling wine?" You're not alone. But there are, in fact, Tasmanian sparkling wine producers. You see, the climate in Tasmania is welcoming for producing crisp, clean and distinctive sparkling wines, or as some playfully dub them, "Tasmanian Champagne."
In addition, this remote island's isolation is a draw for several reasons. For one, the air is clear and relatively unpolluted. And the region is somewhat undiscovered on the international market. That makes it possible for winemakers to produce higher quality wines for less money than in regions where grape prices and land values are sky high.
Check out some of my favorite sparkling wines from around the world–including an English sparkling wine! 
About this Wine
Although it is just one of many great Tasmanian sparkling wines, I've chosen to feature this Jansz cuvée because it's one that's readily available in North America. And because I just plain like it!
Although there are many newcomers on the Tasmanian sparkling wine scene, Jansz has a surprisingly rich history on this virtually undiscovered island. Among its many distinctions, it was the first Tasmanian winery to make bubbly using Method Champanoise. Feeling they have a proprietary claim to the method, the folks at Jansz now call it Method Tasmanoise. (Oh those Aussies, how I love them.)
When it was established, Jansz was a still wine producer. But in 1986, Louis Roederer saw the potential in the vineyards of northeastern Tasmania and approached the owners about partnering on a sparkling wine. Thus, Method Tasmanoise was born. However in 1997, the Hill-Smith family purchased the winery. So although Roederer no longer has an interest in the house, Jansz continues the legacy of delicious Tasmanian sparkling wines.
Why buy this Tasmanian Sparkling Wine?
What I love about this sparkling wine from Tasmania is that it's an incredibly easy drinking bottle of bubbly. This Jansz sparkling wine works for brunch, as an aperitif, with a meal or with a light dessert like a plate of biscotti or butter cookies. While many inexpensive sparkling wines are thin and one-dimensional, this wine has character but not so much as to overshadow a meal.
It offers citrus blossom aromas and notes of citrus fruits on the palate. But there's also a nutty, nougat flavor that adds depth and truly makes this bottle of bubbly stand out for more reason than it's geographic origin. At $20, it's a fairly priced Australian sparkling wine and one I'd happily buy again and again.
For more information on the wine, visit https://www.jansz.com.au.
Want more wine recommendations? Check out my monthly Woman on Wine column. 
Latest posts by Amy Reiley
(see all)
Get on our mailing list
Subscribe and get our exclusive list of Six Great Sex-Boosting Snack Foods for FREE! Unsubscribe at any time - privacy policy