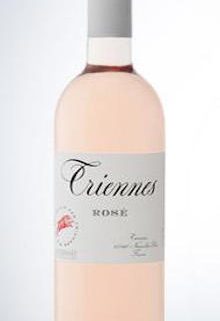 Permission to Drink Bargain Wine
Our articles may contain affiliate links. For more information, view our policies.
Value wines the pros drink
In my work as a wine writer, I've discovered that what most people are looking for in wine reviews isn't florid descriptions of famous, impossible to find or at least, impossible to afford bottlings. What most people seek is permission to drink bargain wine. And they want suggestions of bargains they'll want to discover. Now, when I use the word "bargain," I'm not talking about "cheap" wines—although I'll gladly give you permission to drink any cheap wine you enjoy! Bargain wines are wines that represent great value for money. As one of my favorite wine competition judges, Michael Cervin, puts it, "A bargain is a wine that when you're drinking it makes you realize you've probably underpaid for a wine this good, and you think to yourself, this should really cost more."
Since I try to seek value wines for every column I write and I don't want to repeat myself, I polled a number of friends who are prominent members of the wine community to share with you the bargains they're drinking right now.
The bargain wine recommendations
Annette Tomei, Professional Food and Beverage Educator
NV Jaume Serra Cristalino Brut Cava
This sparkling wine generally retails for less than $10 a bottle, (usually under $9) and all but those expertly trained would believe it was much more than twice that… As for the experts, they love it because, at that price, it can be enjoyed by the case for the same amount of money one might spend for a single bottle. Its aromas are of yeasty croissant with apple butter. On the palate, it offers crisp, tart green apples with a touch of lemon curd. It has a fine, frothy mousse and clean dry finish.
Laurie Forster, The Wine Coach
NV Gruet Brut Sparkling Wine
One of my favorites is Gruet Brut Sparkling Wine from New Mexico. It retails for $18-20 in my area (but I have seen it for even less elsewhere). The Gruet family hails from France and makes this wine in the Champagne tradition… but on a beer budget.
A blend of Chardonnay (75%) and Pinot Noir (25%) this bubbly is my go to sparkler to pop with no guilt, even on a random Tuesday. Aromas of green apple, citrus with a hint of yeast that along with the crisp refreshing finish make this a killer bargain. The Gruet family's generations of know how in Champagne are evident in this sparkling wine that is at least half the price of the real thing!
Michael Cervin, Wine Writer, Wine Judge, Wine Buyer
Penner-Ash Viognier
This bargain wine should easily be more expensive, (it retails for around $30). But it's not and the quality in the glass is impressive and will make you a convert for Viognier. Made from 100% Viognier from Southern Oregon this outstanding wine offers notes of Red Delicious apple, peach, pear, jasmine and hints of lemon zest, tangerine, vanilla bean and honeysuckle.
This wine, of necessity, has beautiful aromatics on many levels, being floral and citrusy without being cloying or overwhelming. But it is also complex on the palate providing texture, acidity, roundness, a beautiful graceful finish and that indefinable something that simply makes drinking it a wonderful tactile experience.
And
Triennes Rosé
This Rosé is so complex and versatile as a food wine that you'd easily pay more for it than the $17 price tag, given the quality. The blend is composed of 60% Cinsault along with Grenache, Syrah and Merlot. The grapes are from hillside vines with southern exposure and are grown in clay and limestone soils. The resulting wine offers an initial burst of distinctly summery, strawberry-lime notes with driving acidity and minerality along with muted flavors of kiwi lime, lingonberry, golden delicious apple, kefir and lemon curd.
Adam LaZarre, Winemaker at Lazarre Wines and Director of Winemaking for Wine Hooligans
Bodegas Atalaya Laya
This $10 wine comes from D.O Almansa, located in the southeast of Spain on a plateau that borders Valencia, Murcia, and Alicante. The wine is a blend of 70% Garnacha Tintotera (Alicante Bouchet) and 30% Monastrell (Mourvedre). As would be expected with an Alicante-heavy wine, there is an abundance of really dark flavors and aromas.
I get bittersweet chocolate and licorice on the nose with intense flavors of blackberries, black cherries, and rhubarb pie filling on steroids.  Mouth-filling and structured, this is one of many Spanish wines that over-deliver for the price.
David Wilson, Host of Nationally-syndicated Grape Encounters Radio
Daniel Cohn Bellacosa Cabernet Sauvignon
Anyone who says it's easy to find an outstanding Cabernet Sauvignon for under $30 hasn't had a truly delicious Cabernet Sauvignon. As a wine broadcaster and retailer, I have never been more impressed by a large production Cabernet at a retail price just north of $20. Daniel Cohen, son of vintner B.R. Cohn, has nailed it with this one.
It's the only wine he makes and he does it exceedingly well. Call it a "one hit wonder" if you like. It's a perfect match for anyone who loves juicy, creamy and robust wines that are soft… yet kick butt and take names. This wine could easily fool somebody into spending 60 bucks. It really defines the term "crowd-pleaser." It is a can't-go-wrong bargain cab that really rocks!
Latest posts by Amy Reiley
(see all)
FREE APHRODISIAC NEWSLETTER
Subscribe to our free aphrodisiac newsletter