Picnic Sandwiches with Bacon, Tomato and Avocado
Our articles may contain affiliate links. For more information, view our policies.
This recipe is a variation on the Garden Tomato & Avocado Picnic Sandwiches in my award-winning cookbook, Romancing the Stove. I wanted to feature it for late spring because I feel like this easy recipe captures the essence of this season. 
As the first tomatoes of the year appear, snatch them up to make these aphrodisiac treats.  (In Southern California, my plants are already bursting with fruit. But for some of you, the ripening process may have only just begun. Be patient. The wait will be worth it when you bite into the crunchy, juicy, creamy center of these summery picnic sandwiches.)
Although my original sandwich was vegetarian, I've varied the recipe for the website. This version adds the magical salty, fatty crunch of crisp bacon–which I am convinced is America's aphrodisiac. (Learn more about the aphrodisiac side of bacon.) And if you want to take this picnic sandwich recipe to the next level, try adding some paper thin slices of breakfast radishes between the slabs of tomato and smear of avocado.
Of course, you don't have to go on a picnic to enjoy this recipe. I call them Picnic Sandwiches because they pack extremely well, despite the juicy ingredients. The secret is the thin layer of butter. It acts as a barrier between the fruits and the bread. (Tomato and avocado are both classified as fruits, despite their savory flavors). Of course, if you make the poor choice to pack the sandwiches in a cooler under your bottle of Rosé, that strategic error is on you!
If you need some eco-friendly picnic supplies to go with your sandwiches, check out some of my favorite picnic accessories.
Bacon, Tomato and Avocado Picnic Sandwiches
Print Recipe
Ingredients
4

slices

whole grain bread

1-1 1/2

tsp

whipped or softened butter

10

slices

garden tomato

(about 1 medium tomato)

1/2

avocado

4

slices

smokey bacon

4

breakfast radishes

thinly sliced (optional)

to taste

salt and black pepper
Instructions
Thinly spread 2 slices of bread with the butter. (Use just enough butter to cover the slice.)

Top each buttered slice with tomato slices.

Sprinkle the tomato with salt and pepper to taste then add the (optional) radish slices and 2 strips of bacon to each.

Remove skin from the avocado and mash to a chunky paste.

Spread half the avocacdo on each of the 2 remaining bread slices.

Form sandwiches, cut in half and either serve immediately or pack up for a picnic. (Sandwiches will last for about 4 hours.)
Want more of my aphrodisiac recipes? Check out Romancing the Stove: the unabridged guide to aphrodisiac foods.
Pin this recipe for Perfect Picnic Sandwiches: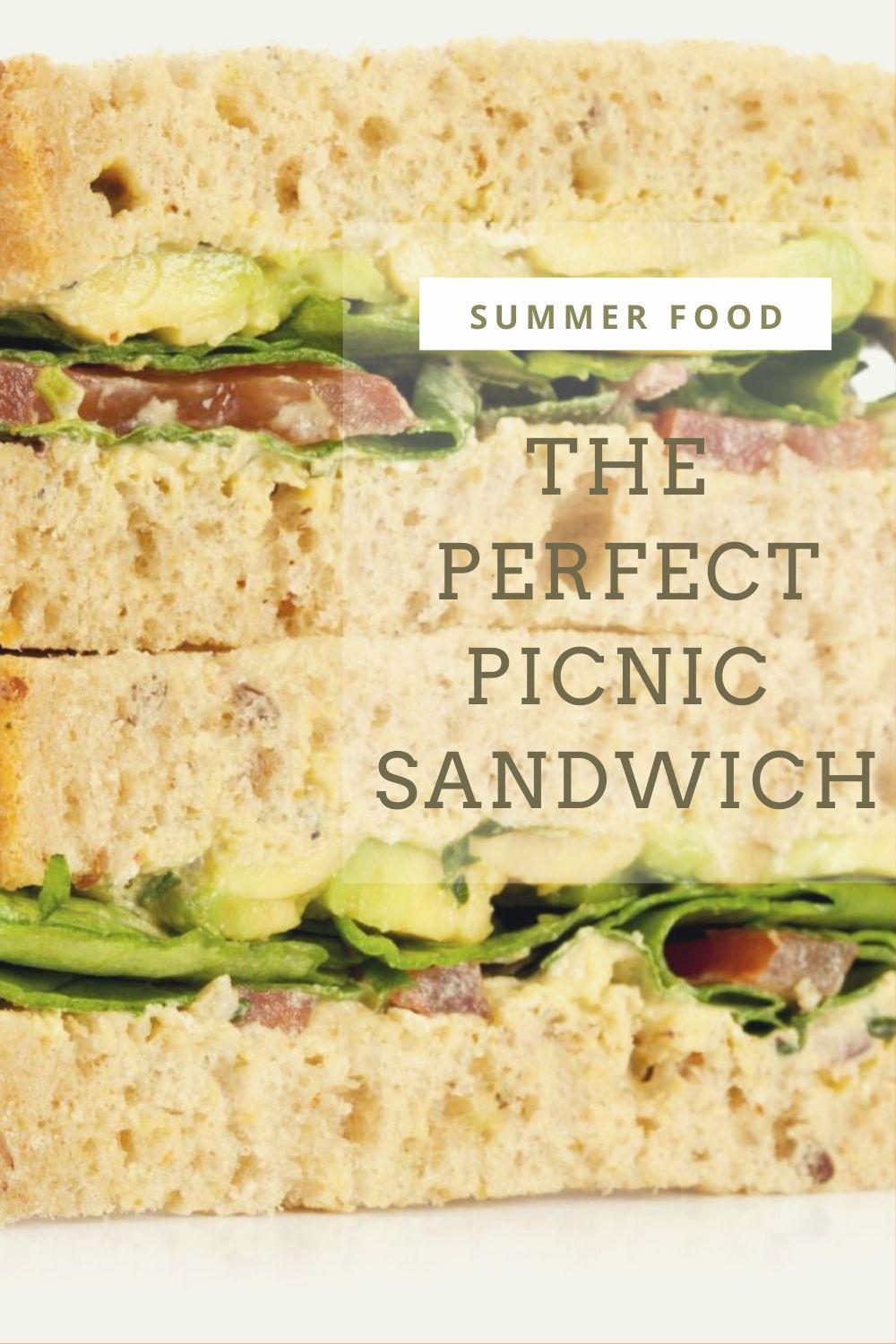 FREE APHRODISIAC NEWSLETTER
Subscribe to our free aphrodisiac newsletter