Romantic Picnic Sandwiches Recipe with Bacon, Tomato & Avocado
Our articles may contain affiliate links. For more information, view our policies.
Summertime is made for picnics. And picnics are made for romance. That's why I created this easy picnic sandwich recipe, which captures both the essence of summer and the sexiest of flavors in every bite.
Can picnic sandwiches really be sexy? With the acidic burst of vine-ripened tomato, the creaminess of aphrodisiac avocado and the crisp crunch of salty bacon, these sandwiches captivate the senses with their many sensual pleasures.
Tips for the best sandwich ingredients
Because these sandwiches are simple, the recipe relies on using the best ingredients available.
As the first tomatoes of the year appear, snatch them up to make these picnic aphrodisiacs.  But be patient. These sandwiches should always be made with in-season, vine-ripened fruit. The wait will be worth it when you bite into the crunchy, juicy, creamy center of these summery sandwiches.
As for the bacon, you must cook it until it is crisp. Do not get tired of waiting for it to crisp up and stop the cooking as soon as the edges start to crisp. You want a completely crispy slice of bacon to contrast with the textures of the tomato and avocado. You can use turkey bacon, but I prefer pork.
By the way, did you know that bacon just might be an aphrodisiac?
As for the other ingredients, make sure that your avocado (also an aphrodisiac) is ripe before you slice it or it will be impossible to mash. I've suggested optional ingredients of thinly sliced radishes and butter lettuce but you can omit either or both depending on personal taste.
But the one ingredient you cannot skip is the butter. You may never have had a BLAT with butter. And if you haven't you're totally missing out. The butter is what keeps the tomato's juices from running into the bread and making it soggy. This is a key step to keeping your sandwiches fresh until you've reached your picnic destination.
Can you make this a vegetarian picnic sandwich?
This recipe is a variation on the Garden Tomato & Avocado Picnic Sandwiches in my award-winning cookbook, Romancing the Stove. And the original recipe happened to be vegetarian-friendly. It's incredibly easy to turn this recipe into vegan picnic sandwiches.
To make vegetarian or vegan sandwiches, simply use your favorite non-dairy butter substitute. (Remember, you cannot skip the step of buttering the bread!) Omit the bacon and add an extra pinch of salt to make up for the intensely salty flavor of the bacon.
Wrapping and storing your sandwiches
For the best presentation on your romantic picnic, wrap your sandwiches in wax paper or butcher paper and wrap with baker's twine. (Bonus points if you can find red twine!) Store the sandwiches in your cooler until serving. These sandwiches should be prepared and eaten the same day.
What else will you take on your picnic?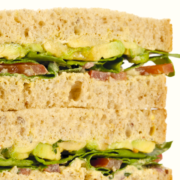 Bacon, Tomato and Avocado Picnic Sandwiches
Print Recipe
Ingredients
4

slices

whole-grain bread

1-1 1/2

tsp

whipped or softened butter

substite with your favorite vegan butter substitute

10

slices

garden tomato

(about 1 medium tomato)

1/2

avocado

4

slices

smoky bacon

extra crisp

4

breakfast radishes

thinly sliced (optional)

2-4

leaves

butter lettuce

(optional)

to taste

salt and black pepper
Instructions
Thinly spread 2 slices of bread with the butter. (Use just enough butter to cover the slice.)

Top each buttered slice with tomato slices.

Sprinkle the tomato with salt and pepper to taste then add the (optional) radish slices and 2 strips of bacon to each.

Remove skin from the avocado and mash to a chunky paste.

Spread half the avocacdo on each of the 2 remaining bread slices.

Form sandwiches, cut in half and either serve immediately or pack up for a picnic. (Sandwiches will last for about 4 hours.)
Want more of my aphrodisiac recipes? Check out Romancing the Stove: the unabridged guide to aphrodisiac foods.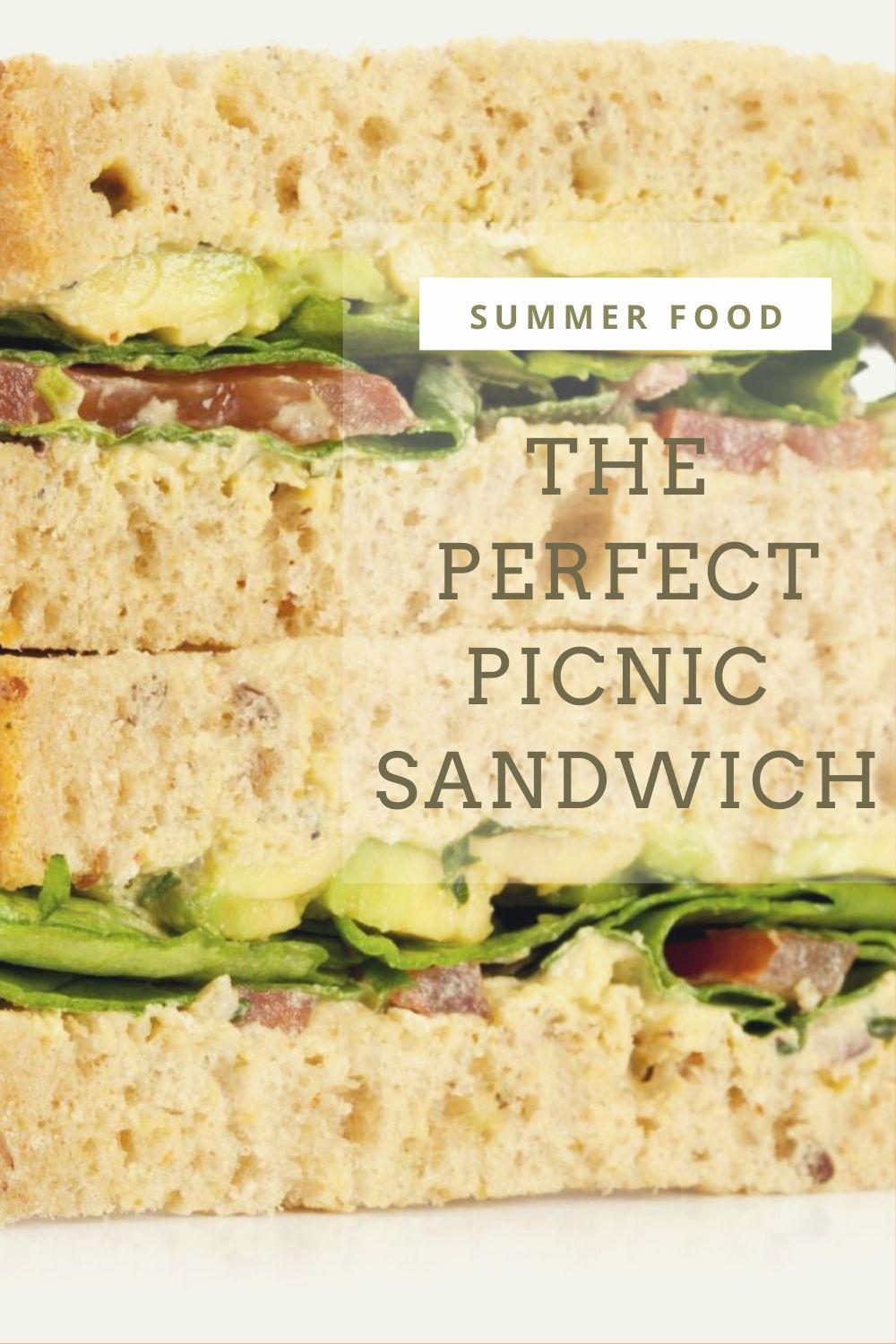 Latest posts by Amy Reiley
(see all)