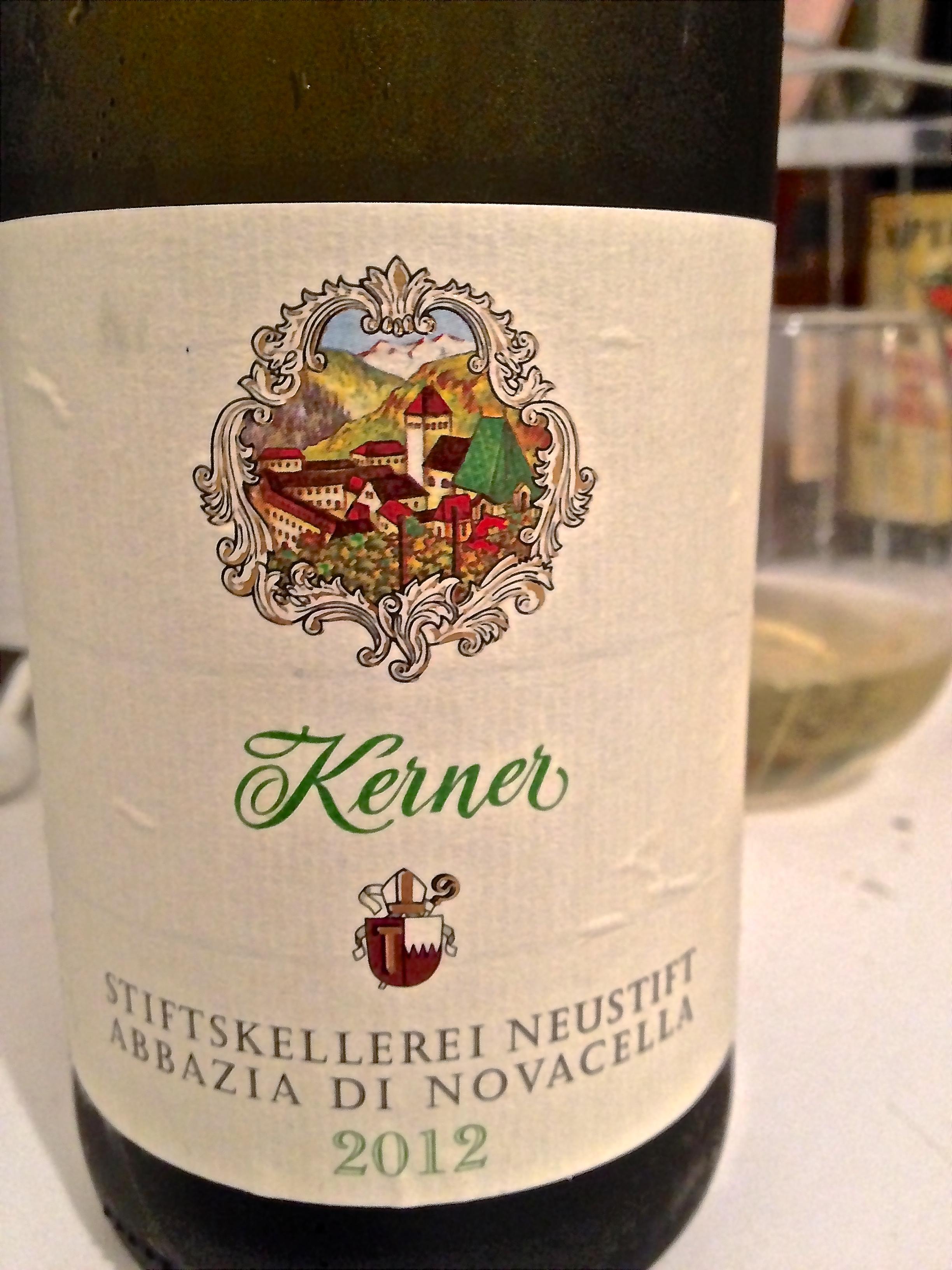 2012 Abbazia di Novacella Kerner
Our articles may contain affiliate links. For more information, view our policies.
2012 Abbazia di Novacella Kloster-Neustift, Kerner, Alto Adige-Valle Isarco DOC, Italy
The Abbazia property is located in the tiny village of Novacella, so close to the Austrian border that it is, in many ways, Italian by name only – closer to Innsbruck than to any town of similar size in Italy. That is not the only thing that sets this wine apart…
Abbazia di Novacella is an active monastery of the Augustinian Cannons Regular, an order of monks dedicated to community service and education. The Abbazia property was founded in 1142; grapes for wine, along with a great variety of other fruits and vegetables, have been grown and studied here continuously since then. Also on the property, a boarding school, a convent, a pub (!), and now an event center offering educational opportunities in environmental sustainability, food and wine production, and energy and construction, in addition to religious and spiritual studies – in its 9th century of operation and still as current and practical as ever. The winemaking facilities are modern and in 2009, the Abbazia winemaker was even awarded the Gambero Rosso award for Winemaker of the Year.
The steep slopes of the Isarco Valley, where the grapes are grown for this wine, are not very hospitable and yields are quite low – this is, of course, a good thing for wine. The Kerner grape is a cross between Riesling and Schiava Grossa (aka Trollinger, a dark grape usually used for red wine) that produces a distinct white wine with many characteristics of Riesling but more hearty for growing in challenging environments.
This is a richly aromatic wine with initial aromas of red apple, honeysuckle and white pepper. On the palate, it is a touch off-dry (just 5 grams/liter of residual sugar) with a slick juiciness. The floral and peppery aromas linger into a long petrol-like mineral finish. This 2012 vintage is now a year old (though still available, along with the 2013) – like its Riesling ancestors, I'm sure it has the ability to age beautifully. Of course, it is also in this wine's heritage to go well with food. I enjoyed it with an assortment of cheeses, as well as with a fig and goat cheese risotto I was experimenting with – I'd also recommend fresh summery pastas, Thai green curry, or Alsatian onion tart.
Latest posts by Annette Tomei
(see all)
Get on our mailing list
Subscribe and get our exclusive list of Six Great Sex-Boosting Snack Foods for FREE! Unsubscribe at any time.