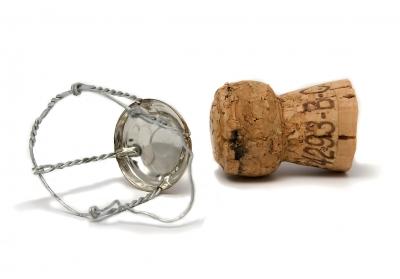 Why Should You Try Lambrusco? rethinking the red fizz
Our articles may contain affiliate links. For more information, view our policies.
I've always thought of Lambrusco as an almost toothachingly sweet drink made in mass quantities. That's what I thought until recently… Now, I think it's time to rethink things. Why should you try Lambrusco? Here's what I've discovered:
The stuff I always knew as Lambrusco was popularized in the 1970's. It was the age of "Riunite on ice?… That's Nice!" The sudden, global popularity of the wine was both a blessing and a curse. A blessing because it introduced the Italian style of sparkling red wine to the world. But it also created a market for mass-produced wines that lacked balance or character. I've heard it referred to as grape soda—an accurate description in my opinion.
I never cared to look further into the history or production of Lambrusco. But a few weeks ago this misunderstood wine was showcased at a tasting I attended for an importer of premium wines. I probably would have averted my eyes and slunk past the table… except that this was a pretty impressive tasting. Curiosity got the best of me and thank goodness it did. Twenty minutes of tasting later, I was sold on red fizz.
I left the tasting determined to learn more. It turns out, Lambrusco is actually a family of grapes, not a single grape varietal and a few of those grapes make remarkable wines, many of which are fairly dry and nicely balanced. The label will denote the sweetness. Secco is the driest, followed by amabile and dolce, the sweetest.
Unlike Champagne, most Lambrusco wines get their bubbles through the Charmat method, which happens in tanks, not the bottle. The wines are not meant to have the effervescence of Champagne but more of a gentle fizz, called frizzante.
So why should you try Lambrusco? It's a wine made for food
A well-made Lambrusco is an incredibly food-friendly wine, particularly secco bottlings with their pleasing dryness and round fruit. So why should you try Lambrusco? The wine can be a crowd pleaser, appealing to red wine lovers looking for something robust and bubbly lovers who appreciate a giddy fizz. The wines tend toward bright and tart fruit flavors and some underlying earthy or savory notes that make them perfect for pairing with a holiday meal.
I'm currently enamored with the wines of Medici Ermete, one of the oldest producers. Their wines make the perfect introduction to the Lambrusco odyssey. (Interesting to note, these wines are all made with natural fermentation, not the Charmat method so common in Lambrusco production.)
My Lambrusco Recommendations:
I Quercioli Secco Reggiano DOC
This wine's ruby red color makes it a holiday party must. It's a reasonably simple wine with drying tannins and fresh, fruity flavors. For the quality, you can't beat the price.
I Quercioli Dolce Reggiano DOC
If you're looking for a fun and versatile wine, this bottle should do the trick at a very fair price. It

offers pretty floral aromas and tomato jam sweetness, perfect for pairing with pizza, a cheese plate or fruit.
Solo Reggiano Rosso DOC
If Lambrusco has a sexy side, this wine is showing it. Underneath the pretty fruit is a layer of gaminess. There's great weight on the mid palate, something you don't find often enough in sparkling wines and a freshness on the finish that makes you ready for the next sip.
Concerto Reggiano DOC
This is the frizzante for serious red wine drinkers. It offers body and complexity without losing the freshness of the fruit. Think raspberries, currants and cranberries teased by bramble and dried sage.
Latest posts by Amy Reiley
(see all)
FREE APHRODISIAC NEWSLETTER
Subscribe to our free aphrodisiac newsletter