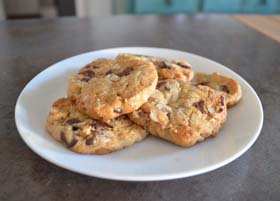 The Aphrodisiac Chocolate Chip Cookie Recipe
Our articles may contain affiliate links. For more information, view our policies.
Classic chocolate chip cookies get an aphrodisiac makeover
I've never made a secret of the fact that Chrysta Wilson is one of my favorite baking experts. The author of Kiss My Bundt, Chrysta is best known for her cakes. But this baker knows her way around traditional, American desserts, including the chocolate chip cookie.
Over the years of our friendship, we've talked our way through dozens of recipes. But one of my favorites was our contemplations on the dessert classic, holy grail of biscuits, the chocolate chip cookie.
What makes an aphrodisiac chocolate chip cookie?
The most notable thing to me about our musings on made-from-scratch chocolate chip cookies was that most of the ingredients that come together to make each of our ideal cookies is historically aphrodisiac. For example, we both agree that walnuts give the proper crunch. And we both happen to like the chewy body that aphrodisiac oats bring to a homemade chocolate chip cookie. And, of course, we both love the bitter richness and depth that dark chocolate chips bring to our favorite cookie dough.
The elements that make great chocolate chip cookies
Ultimately, our intention wasn't to make simply an aphrodisiac cookie but to figure out the elements that make a great chocolate chip cookie. A good cookie should be more than just sweet. It should have a good play between sweet, bitter and salty. The addition of oats, almond meal and walnuts, pump up the aphrodisiac factor but they also give the cookie's flavor complexity. Interestingly, these ingredients also bring to the final recipe some nutrients proven to support sexual health. (Read more about aphrodisiacs to understand how these foods offer the nutrition your body needs to support your sex life.)
Be sure to keep telling yourself that as you plow through a plate of warm cookies! We think our combination of ingredients is hard to resist.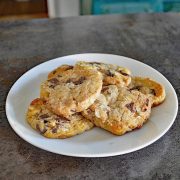 Aphrodisiac Chocolate Chip Cookies
Print Recipe
This simple, made-from-scratch recipe upgrades the classic chocolate chip by layering it with aphrodisiac ingredients. 
Ingredients
2

cups

all-purpose flour

1/2

cup

almond meal

1/2

cup

quick oats

1

tsp

baking soda

1/2

tsp

salt

7

oz

butter

3/4

cup

brown sugar

lightly packed

1/2

cup

granulated sugar

2

tsp

vanilla

2

lg eggs

3/4

cup

chopped walnuts

1

cup

dark chocolate chips*
Instructions
Preheat the oven to 350 degrees.

Combine the flour, almond meal, oats, baking soda and salt in a large mixing bowl.

In a separate bowl, beat the butter, sugars, vanilla and eggs until creamy.

Gradually beat in the flour mixture then fold in the walnuts and chocolate chips.

Drop by rounded tablespoon full onto ungreased baking sheets and bake for 9-10 minutes until golden on the bottom.
Notes
*If you are a serious chocolate lover, you can toss in additional chocolate but we like the recipe with a more balanced chocolate to nut ratio.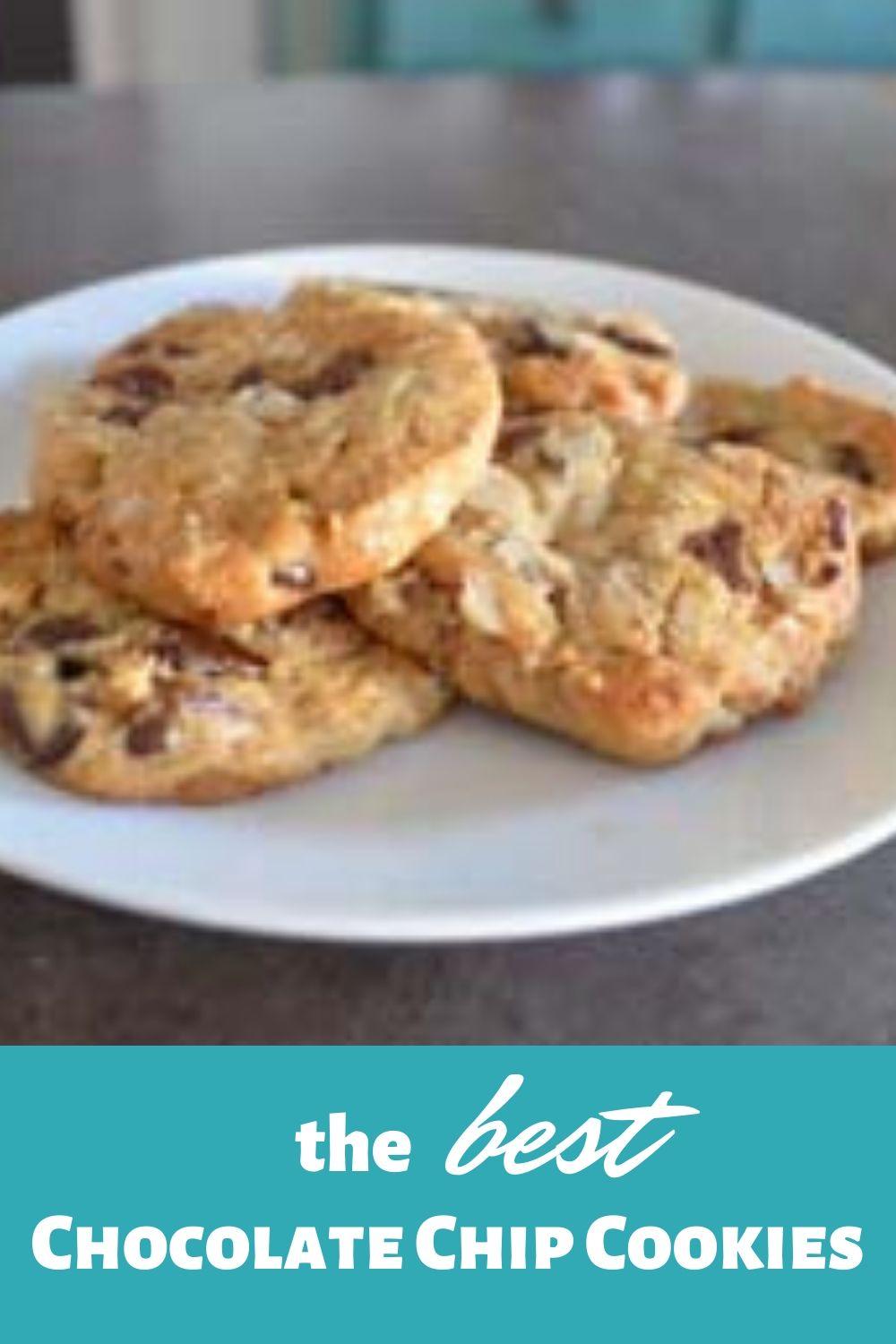 Latest posts by Amy Reiley
(see all)
Get on our mailing list
Subscribe and get our exclusive list of Six Great Sex-Boosting Snack Foods for FREE! Unsubscribe at any time.