A Spring Gin Cocktail Recipe Made with Aperol and Love
Our articles may contain affiliate links. For more information, view our policies.
Nothing helps you shake off the winter blues like a good cocktail. We've got a spring gin cocktail that captures the season in a celebratory, electric orange burst of color and flavor. And since spring is a season of fertility, we're hoping this gin Aperol cocktail will be your new springtime aphrodisiac drink.
RELATED: An Easter cocktail recipe idea
What is in this spring gin cocktail?
Called A Hare Above the Rest, this fun, seasonal cocktail is a fairly simple blend of gin with Aperol and citrus juices. The cocktail was created by an American distillery in San Francisco to showcase their premium gin. (More on Distillery No 209 later.) Of course, you can use your favorite gin to make this mixed drink.
What is Aperol?
In addition to handcrafted gin, this easy spring cocktail recipe showcases Aperol, the Italian spirit that's really having a moment. (Perhaps you've seen all the Instagram photos of sunset-orange cocktails called Aperol Spritz? That's the Aperol that gives the drink its signature sunset-colored glow.)
It's a spirit similar in sweetness level to Campari. But, although like Campari it's flavored with bitter orange, this spirit delivers orange flavor without Campari's bite. And as a flavoring for spring cocktails, its cheering orange glow and sweet kiss are pretty irresistible.
Freshly squeezed juices
The real secret to making this gin and Aperol cocktail sing is using freshly squeezed juices. But unlike many gin cocktails which call for grapefruit juice, this uniquely delicious recipe calls for both fresh lemon juice and blood orange juice.
Despite the gruesome name, blood orange is one of the sweetest and tastiest of all citrus fruits. It gets its name from the color of its flesh, which can range from pink to a deep, dark, blood red. Grown primarily in California and Florida, these fruits have a deliciously complex, sweet flavor with a hint of raspberry.
As with the lemon juice in this spring gin drink, the blood orange juice should be freshly squeezed for the best cocktail. The sweet, citrus tang of the fresh, fruit juices blends deliciously with the bite of the gin and the zesty, slightly herbal flavor of Aperol.
And don't forget that citrus fruits make our list of the 10 Best Foods for Women's Sexual Health. So, of course, we can't help but recommend this springtime gin cocktail as a drink to romance a woman!
About San Francisco Distillery No 209
This flirty spring cocktail features a gin from an interesting, American distillery, Distillery No 209. This northern California distillery is actually built over water on San Francisco's Pier 50. They use the cold waters of the bay beneath them as natural air conditioning year-round.
No 209 gin is a truly handcrafted product made from Midwestern corn and snowmelt from the Sierra Nevada Mountains. The result is a distinctly American, premium gin.
It is made with a blend of 11 botanicals and is specifically made to be blended into gin cocktails. And it definitely works beautifully in this springtime cocktail. But with all of our cocktail recipes, if you have a different dry gin preference, use your favorite brand to make this the best spring cocktail for you.
Shop for gin with Drizly, our favorite alcohol delivery service
More gin cocktail recipes
Thyme & Honey Gin Fizz
East Indian Gin Gimlet
Rosé Fifty Fifty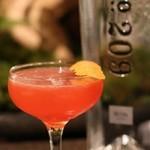 A Hare Above the Rest Gin Aperol Cocktail
Print Recipe
This easy gin and aperol cocktail recipe might be your best bet for a romantic evening of springtime romance. Made with two kinds of fresh citrus, this four-ingredient cocktail is one you're going to love!
Ingredients
1.5

oz

Distillery No 209 Gin

or your favorite premium brand of gin

1

oz

freshly squeezed blood orange juice

1/2

oz

Aperol

1/4

oz

freshly squeezed lemon juice
Instructions
Combine all ingredients in a cocktail shaker then shake.

Fine strain into a cocktail glass.

Garnish with orange zest, (optional).
Pin this easy gin Aperol cocktail recipe: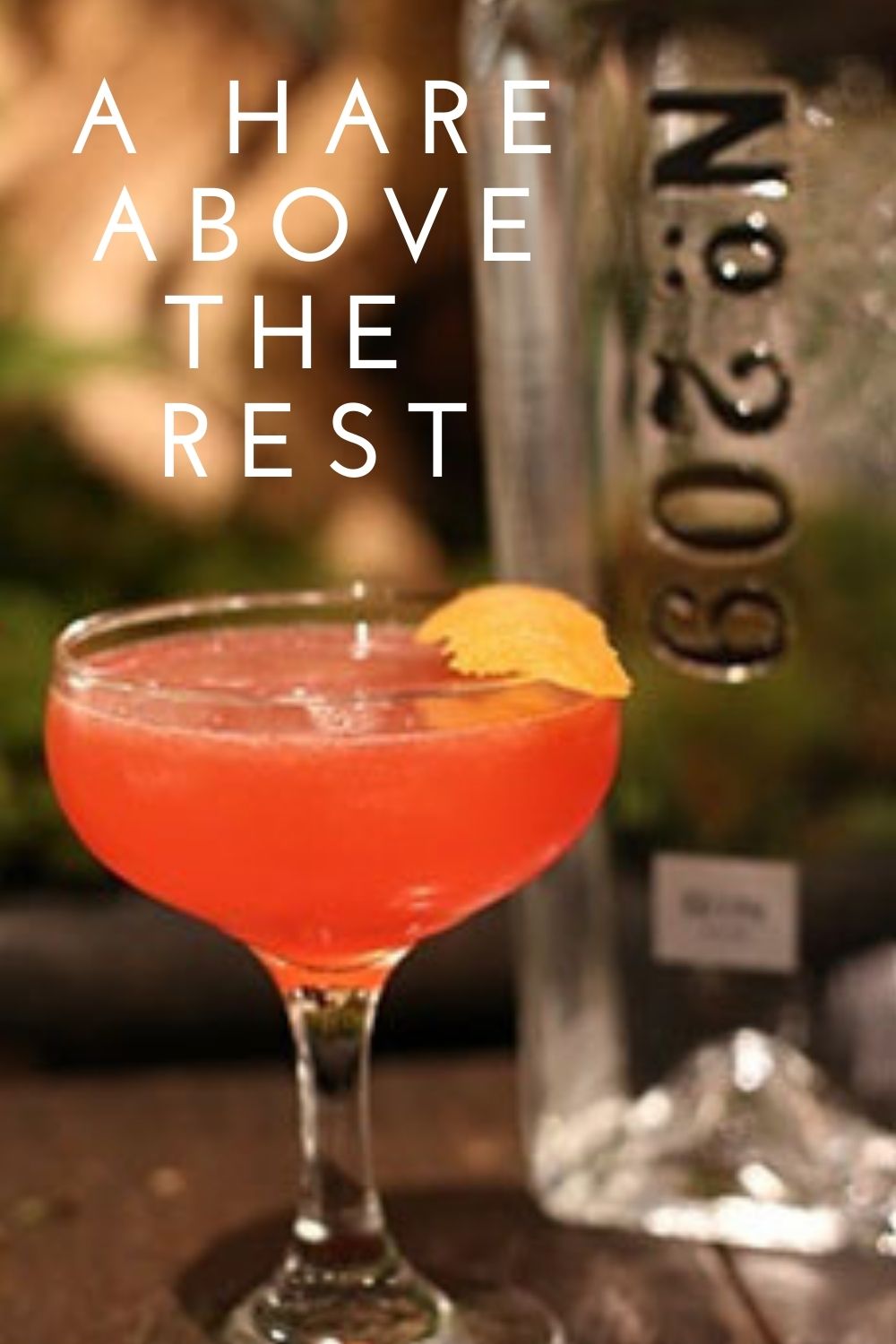 Latest posts by Amy Reiley
(see all)
Get on our mailing list
Subscribe and get our exclusive list of Six Great Sex-Boosting Snack Foods for FREE! Unsubscribe at any time.