The Silk Road – discover China's Wild West
Our articles may contain affiliate links. For more information, view our policies.
Few places on earth conjure up so many fantastical images as the Silk Road. Yet, for all its color and swirling romance, the road is no road at all but the pushing of history and civilization from Greece and Rome to the bottom of Asia until the Atlantic and the Pacific oceans closed in on either side. Alexander the Great carved the way1,700 years ago and since that time, whether by camel caravan, horse, bus or SUV, the land is harsh and unforgiving. But for the travelers today who come this way, expect experience found nowhere else.
In China, the Silk Road did not get that name until a German geographer offered it in the 19th century. Before that it was considered the "Land of Death." Silk was the oil of China, its secret gold and as valuable for merchants knowledgeable of the hunger for such products in the West.
Naturally, ivory, plants, precious stones, metals and exotic animals passed these roads, as did languages, religions, arts and politics. As today, every journey was an adventure through the Taklimakan Desert, one of the most hostile environments on the planet where travel is divided into 36 oases, around which little rain falls, less vegetation grows. Embrace the true romance of travel, for this is the ride of your life.
Traveling the Silk Road will invariably start in Urumqi, the capital of Xinjiang province, home of the Uygur people, a mostly Moslem population of farmers and artisans who are defined as much by their Chinese features as by their Russian, Tajik and even Greek DNA. The land has a long history of incursions, occupations, re-settlements and border disputes that remain active until this day in some areas. But visitors will find a friendly and welcoming people who are curious, open and as interested in their visitors as their visitors are in them.
The drive from Urumqi to Turpan, often the first stop on such a tour, takes a good six hours. Facilities are primitive or non-existent along the way and arrival in Turpan it is important to keep a sense of humor and traveler's attitude. Hotels are passable by western standards but that might be as much as can be said. Beds are hard and more like boards, non-smoking rooms or non-smoking spaces are non-existent, air conditioning is weak at best. Hot water is plentiful, however, and it is even possible to obtain high-speed internet. Dining remains an adventure.
A favorite dish in this region is boiled whole lamb – often rolled out in tact like a pig at a luau with leafy herbs in its mouth and a knife in its belly. In fact lamb is part of many dishes in this region whether served with soy sauce and the aphrodisiac of ginger or grilled in savory spice on a spit. Food is a little upside down from western habits–tea is salted, tomatoes are sugared and coffee is not to be found.
A recommended pastime in a town where shopping means trying to decipher the packaged sweets at the local 7-11, is getting a massage or reflexology treatment in one of the many parlors to be found around town. The narrow treatment rooms are cool and clothing stays on in the Chinese tradition, at least for accupressure treatments. The average price is about $12 for 80 minutes.
Between Turpan and Kashgar considered the southern route of a Silk Road tour, stays in the unremarkable towns of Korla, Kuqa and Aksu are likely. Accommodations will be passable. What counts is outside the cities –the elaborate mud brick villages with unusual cooling designs, the donkey carts bringing people and goods to market, mysteries hidden in the caves and mountains and the harsh histories of this land.
Most impressive here are the Kizil Thousand Buddha Caves dating back to the 5th century with beautifully preserved cave paintings of Buddha in his myriad forms. More than 300 grottoes carved high into the cliffs were home to the first Buddhist monks in China, where monks from the west – India and the Himalayan plateau — traveled far to spread the word as stories protected inside dark caverns. They were all but abandoned in the 12th century with the encroachment of Islam.
Nearby, the Tianshan Mysterious Grand Canyon takes you through scenic gorges once traversable only by camel and donkey. The narrow and forbidding sandstone walls shade the path –an easy hike in through hidden springs and Buddha caves for a roundtrip hour of meditation and natural beauty.
Kashgar, or Kashi, is the highlight of a trip along the Silk Road, an ancient city that is as exotic as its name promises. It is the meeting point of the Southern and Middle routes of the Silk Road and the confluence of Western and Chinese culture.
China opened this city to outsiders in 1997 and few, beyond curious Chinese from the urban east, make the trip to this westernmost frontier town. The architecture is a kind of poor man's Persian, while the food is as Russian as is likely to be found in China (typical are flakey pastries and samovars of tea, as well as heavy Bolshevik hats sold next to Mao caps).
Hit the bazaar–most active on Sunday when the animal market comes alive, the tide of tight-rope walkers. This city is so famous for the art it has a local academy for tight rope walking and keeps a permanent wire over the river that divides old Kashgar from new. It is used regularly for impromptu performances watched from the bridge.
If you're in it for the merchandise, think rugs. The Uygur are known for their weaving skills and turn out elaborate designs, each telling a story of village life, with wool borne by sheep highly prized for their fleece that is exported internationally for use in soft cashmere clothing.
Following Kashgar, a day or two in Urumqi will be as rewarding as the road. Hotels here are of international five-star standards. Try the Yin Du Hotel (yinduhotel.com, email [email protected]) or the Hoi Tak Hotel (hoitakhotel.com, email [email protected]).
Two excursions in Urumqi are musts: A visit to Heavenly Lake and a trip to the International Grand Bazaar. Heavenly Lake is about an hour's drive from town in the mountains outside the capital city where it is possible to catch a glimpse of daily nomadic Mongolian life in yurts along the side of the road and sheep herding at the lake. The lake itself is a crystalline mirror of the alpine forests that surround it but attracts waves of tourists in massive busloads and escapees from the city heat.
Meanwhile, the International Grand Bazaar in Urumqi (now located in a modern four-story campus) is a good place to pick up last minute souvenirs – from silk scarves and Pakistani carpets to handcrafted soft leather purses to faux stone jewelry. Stay away from the plethora of plastic ornaments and poorly-made clothing.
Asia-focused tour operators who offer a Silk Road component abound. Pacific Holidays, for one, has been running this tour for many years.
Currently, a 15-day tour, adding three nights in Dunhuang, a city in Gansu Province famous for its ancient Mogao cave temple paintings and two days in Xian, well-known for its massive tombs of life-size terracotta warriors. Air/land packages start at $3,188 pp dbl. Call (800) 221-7179 or visit pacificdelighttours.com.
For more information visit the China National Tourism Offices website: CNTO.org. Call (888) 760-8218 or (800) 670-2228.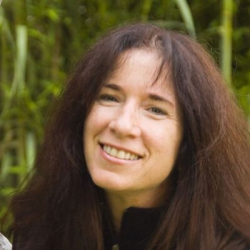 Latest posts by Lark Gould
(see all)
Get on our mailing list
Subscribe and get our exclusive list of Six Great Sex-Boosting Snack Foods for FREE! Unsubscribe at any time.