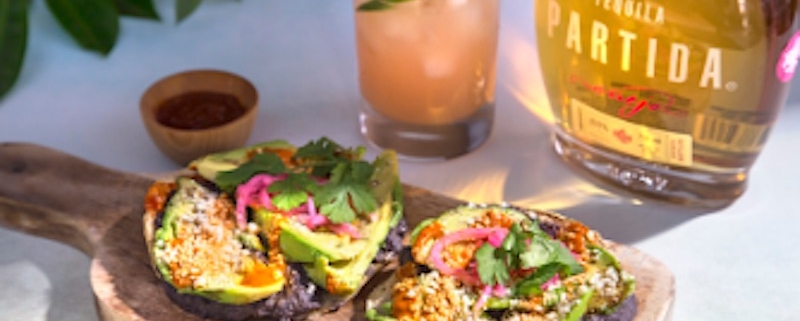 An Aperol Paloma Spritz Cocktail Recipe
Our articles may contain affiliate links. For more information, view our policies.
The Paloma is a less-known tequila cocktail than the Margarita. But that doesn't mean it isn't a fun drink. If you don't already know this spring and summery drink, we want to encourage you to get to know it with this easy recipe for a Paloma Spritz.
TO TRY: A Vanilla Margarita recipe
The history of the Paloma cocktail
The history of this refreshing cocktail is muddled, to say the least. Here's an amusing account of how the cocktail wasn't invented, as told by cocktails authority Camper English.
So although we can't speak with any certainty on how the drink was invented, we can tell you how the version of Paloma cocktails we're featuring varies from the traditional. It is known as the tequila grapefruit cocktail. This is because the base of the cocktail is tequila and grapefruit soda, such as Squirt. So imagine a mildly sweet and refreshing drink.
What type of tequila do you use in this grapefruit Paloma Spritz?
Typically, this grapefruit soda cocktail would be made with a white or reposado tequila – these are the lightest styles. However our twist on a traditional Paloma recipe calls for an anejo tequila. (This is a tequila that's been aged. It is a style that is often used for sipping.)
RELATED: Try using tequila in your cooking with this Spicy Tequila Steamed Mussels recipe.
An aperol Paloma recipe
The recipe we're featuring was sent to us by Tequila Partida. And although we suspect the choice of blending an anejo into the drink as opposed to a lighter and less expensive tequila might be driven by sales and marketing, we have to say we like the way it works in this sexy version of a Paloma cocktail.
And, although this grapefruit soda and tequila cocktail recipe calls for the traditional ingredients, it adds a couple of surprises. Most notably, this drink calls for aperol.
RELATED: An unforgettable Aperol Spritz
What is aperol?
Aperol is an Italian, bitter orange aperitif. It's the main ingredient in the Aperol Spritz cocktail (not to mention what gives the drink its distinctive orange glow). In this aperol tequila cocktail, is used not only to add color to the drink but also a cleansing, bitter note to the final flavor.
Although this tequila aperol cocktail can't be called a traditional Paloma, it's a fresh and flavorful drink to serve all spring and summer long. The chef for Tequila Partida recommends serving it at your next Taco Tuesday, with a platter of aphrodisiac avocado tostadas. This sounds like a plan to us!
Check out more of our cocktail recipes
Paloma Spritz
Print Recipe
An easy spring and summer cocktail made with anejo tequila, Aperol and grapefruit soda.
Ingredients
1.5

oz

anejo tequila

.5

oz

aperol

1

oz

ruby red grapefruit juice

.5

oz

fresh lime juice

.5

oz

agave nectar

1.5

oz

grapefruit soda
Instructions
Combine all ingredients and shake. Strain into a rocks glass over ice. Garnish with fresh lime and a ruby grapefruit wedge.
Pin this recipe for a refreshing aperol Paloma:
Latest posts by Amy Reiley
(see all)
Get on our mailing list
Subscribe and get our exclusive list of Six Great Sex-Boosting Snack Foods for FREE! Unsubscribe at any time.