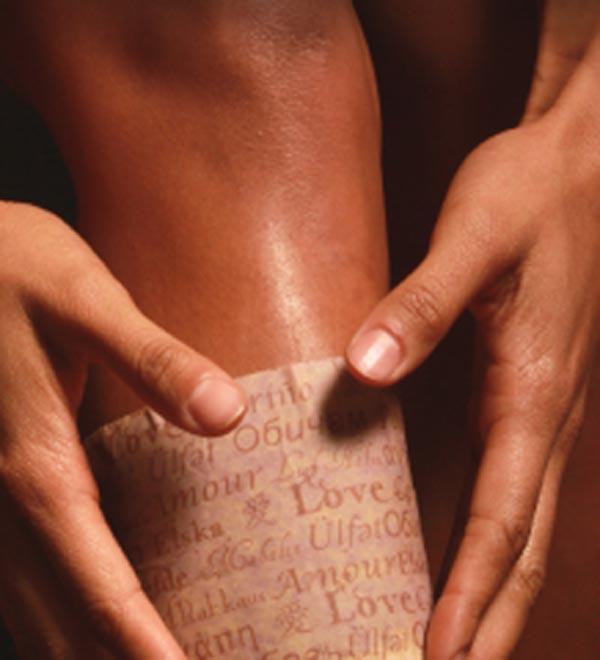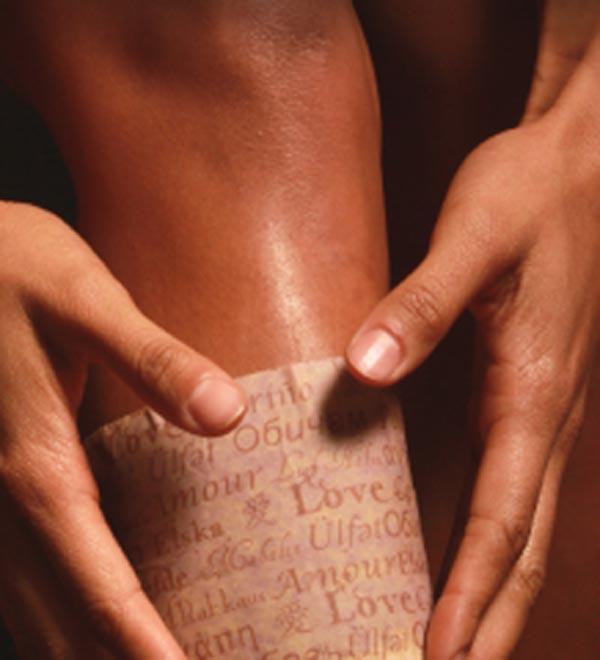 We're a little bit obsessed right now with FGXpress Powerstrips. These rectangular patches applied with a blend of minerals and ancient herbs, including ginseng, are now a form of patented "technology" to rejuvenate the body in a variety of ways. The manufacturer promotes that Powerstrips will relieve pain, energize, improve skin health, elevate mood and boost libido all with the topical application of a little strip.
How? Well, it seems a bit like black magic based on our amazing results giving the Powerstrips a test drive in the office. But according to FGXpress, once the patch is applied to the skin, "waveform energy" activates muscles and tissue to boost energy at the cellular level while its nutrients nourish the body. Although the company claims it is the proprietary blend of herbs, elements and minerals that promotes rejuvenation, the key ingredient is Korean Red Ginseng, (a noted aphrodisiac).
We can't really explain the full process of how these miraculous ginseng-laced aphrodisiac patches do their job but we can say that as far as increasing circulation, improving concentration and relieving pain go, the Powerstrip is a winner. (One staff member even applied power strips to her jaw line and got a remarkably effective "facelift" from the patch!) They may not give your love life a direct boost but we bet you can find a way to make these patches help your world get a little brighter.
For more information on the natural pain relief and libido-boosting powers of Powerstrips, visit the Powerstrips website.
Photo by FGXPress
FREE APHRODISIAC NEWSLETTER
Subscribe to our free aphrodisiac newsletter
https://www.eatsomethingsexy.com/wp-content/uploads/2013/09/powerstrips.jpg
660
600
admin
https://www.eatsomethingsexy.com/wp-content/uploads/2017/01/Amy-Reileys.png
admin
2013-09-17 07:00:00
2017-06-01 16:02:44
Powerstrips: ginseng-infused patches to get you up and going