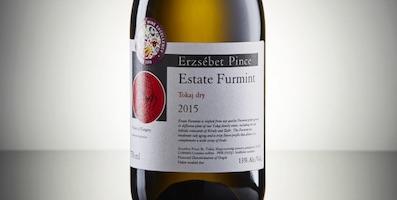 Furmint Wine Recommendations: all you need to know about Furmint
Our articles may contain affiliate links. For more information, view our policies.
I feel immense pressure to write about wine and romance every February. The two do go hand-in-hand. But that doesn't mean I have to take the time every February to talk with you about the wines that will make your heart flutter or draw suitors to your boudoir. In fact, I doubt most of you have a boudoir! If you want to know about wine and romance, start with my article on How to Seduce Someone with Wine. But if you want to know about what's exciting in the wine world right now, keep reading. Because this month, I'm writing about Furmint. And I'm going to give you my best Furmint wine recommendations.
What is Furmint wine?
Now, you might be asking, "What is Furmint and why am I supposed to be excited about this?" That would be a reasonable reaction. Furmint is a white wine grape native to Hungary. And I'll bet if you've done any deep exploration into dessert wines, that you've tasted Furmint at least once. It is one of the main varieties used in Tokaji Aszú, also called Tokay. (And Tokaji wines just so happen to be some of the greatest sweet wines in the world.)
It used to be that Furmint was used almost exclusively for sweet wines. But recent years have brought about a shift. And now an increasing number of producers are making dry Furmint wines.
Dry Furmint wines tend to be quite fragrant, often feminine – but not always. There are some funky Furmint out there! They tend to be nicely balanced. They're great wines for a pre-dinner drink, but they're also wines to enjoy with a meal. And, because dry Furmint is still a relatively unknown varietal, Furmints tend to be extremely well-priced for the quality–which is why I'm going to give you my Furmint wine recommendations!
Although it is occasionally cultivated in Austria, dry Furmint is mainly a Hungarian wine. To find good Furmint, you'll have to get yourself a good wine retailer with an adventurous side. Of course, you can always check Wine-Searcher for leads on retailers.
My Furmint wine recommendations:
2016 Béres Vineyard and Winery Estate Furmint
This is a truly elegant aperitif wine in the under $20 category. It has an oily softness in the mouth and a faint green tea herbaceousness. It lingers long with an elegant finish.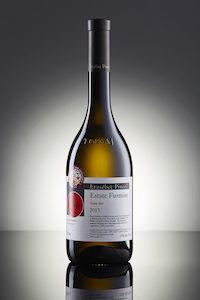 2015 Erzsébet  Cellar Estate Furmint
This wine benefitted from five months oak aging. The result is a reasonably weighty version of Furmint with a hint of toast along with more delicate notes of honey and chamomile.
2013 Groff Degenfeld Zomborka Furmint
Unlike some of my other Furmint wine recommendations, this wine has a touch of residual sugar. That gives it weight and body but without delivering tongue-coating sweetness. In fact, it is an almost bracingly acidic wine with a compelling herbal note and fall fruit flavors.
2015 Majoros Estate Dry Furmint
This is a fascinating wine, full of character. It's aromas and flavors lean toward tropical, with hints of guava and pineapple. There's a minerality toward the back of the palate, followed by a quick, clean finish.
2015 Barta Öreg Király Furmint
With grapes coming from the highest vineyard in Hungary, this Furmint offers marzipan and floral aromas. On the palate, it evolves to crisp apple with lingering caramel on the finish.
Latest posts by Amy Reiley
(see all)
Get on our mailing list
Subscribe and get our exclusive list of Six Great Sex-Boosting Snack Foods for FREE! Unsubscribe at any time - privacy policy