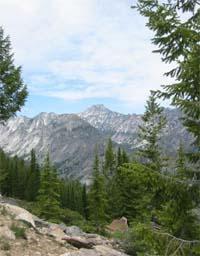 At Triple Creek Ranch, Your Wish is Their Command
Our articles may contain affiliate links. For more information, view our policies.
Horses, hot tubs and epicurean hedonism…if this trifecta sounds like the ingredients for a perfect romantic getaway, Montana's Triple Creek Ranch awaits.
Nestled across 400 acres high in the Bitterroot Mountain Range 75 miles south of Missoula, this Relaix & Chateaux property operates on one basic premise: the customer is to be catered to. There is a ratio of almost two staffers to every guest. No service is too daunting or mundane for the "Triple Creek fairies" who do everything from drive up in a Subaru to offer piping hot chocolate to guests taking a stroll in the wintry air to remembering a visitor's distaste of romaine lettuce on his or her last visit years earlier.
The lodge's 18 rustic-luxe log cabins were renovated in 2010; book one with a private hot tub on the deck. And leave the heavy outerwear at home – the ranch provides jackets, gloves, boots, scarves, even chaps for visitors to use during their stay. Guests are aged 16 and up, so the only cries to interrupt the quietude will be from nearby wildlife.
Says owner Craig Barrett, the former CEO of Intel, "My wife Barbara and I want guests to feel like they own the place."
Good thing this "ownership" includes the opportunity to raid the fridge in the lodge's recreation room day or night as the food at Triple Creek is, well, orgasmic.
Leave the Weight Watcher's scale at home and take the opportunity to indulge in a 7-course private Chef's Table paired with wines from the glass-encased cellar which houses over 200 wines.
If the two of you find cooking together as much of a turn-on as eating (well, almost as much) check www.triplecreekranch.com for information on the ranch's "L'ecole de la Cuisine 2012 weekends. These scrumptious workshops include hands-on lessons from the Executive Chef in braising, sautéing, dessert prep and evening wine and cheese pairings.
All this imbibing will leave you in need of some exercise. Depending what time of year you visit, activity choices range from fly fishing in the trout-stocked pond to cattle drives where even equine novices will be moving up to 800 head of cattle to team penning and ski jouring (a person on skis hangs on to a tow rope attached to a horse). Or you can just go for a leisurely ride along countryside decorated by deer, elk, wild turkeys and bald eagles.
If you are supremely lucky, you will cap your trip with a glimpse of the aurora borealis – a magical smorgasbord of colors crackling its way across the sky. Life surely does not get better than this!
Current rates range from $750-1,150 per couple, which includes all meals, house wine and cocktails and all resort activities (from horseback riding to alpine skiing to fly-casting lessons). Packages, including Mountain Romance are also available for a special, all-inclusive price. Visit http://www.triplecreekranch.com for the most up-to-date information.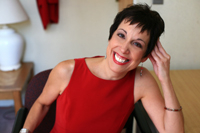 Latest posts by Sherry Amatenstein
(see all)
Get on our mailing list
Subscribe and get our exclusive list of Six Great Sex-Boosting Snack Foods for FREE! Unsubscribe at any time - privacy policy