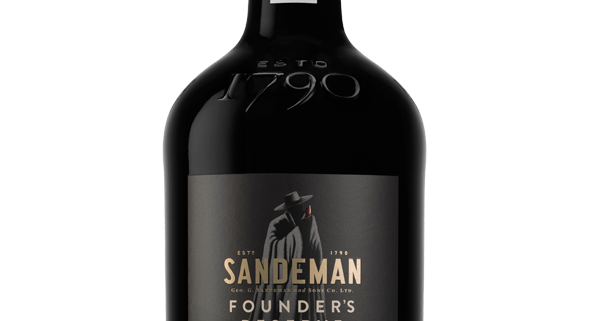 When the Weather Turns Crisp, Turn to Porto
Our articles may contain affiliate links. For more information, view our policies.
No need to wait until autumn to enjoy a glass of Port. But when the weather turns crisp, it certainly feels like Port season. There's something about the richness and warmth of this most beloved fortified wine that pairs luxuriously with autumn's changing colors and chilly evenings. Of course, it also pairs well with a glorious sunset or candlelight any time of the year!
Oporto is situated on the Duoro River where it meets the Atlantic Ocean. Its history as a shipping port has a great deal to do with the history of its eponymous fortified wines. Since the 17th century, wines have been shipped from this region.
Originally, the sweet strong wines were shipped to England in barrels that often spoiled along the precarious sea voyage. Fortification with strong spirits helped preserve the wines for their long journey. Soon, the English and the world beyond developed a taste for the ripe, sweet, fortified wines of the south. Eventually, the style was so popular and there were so many counterfeits produced that in 1933 the Port Wine Shippers' Guild and the Port Wine Institute were established to regulate the production and trade of Port wine.
Today, fortified wines are an intentional style of wine, not a necessity for travel. Each type of fortified wine (the category includes Sherry, Madeira, Vins Doux Naturel, and others) has its own particular method of fortification. In the production of Port, the grape-based spirit is added to halt fermentation. This preserves the sweetness and ripe fruit flavors and increases the final alcohol content to 15-22% ABV. There are several styles of Port available in the market (you can read what I wrote about white Porto here). Ruby and tawny Ports are the most common.

My review of NV, Sandeman Porto Founder's Reserve
Sandeman's Founder's Reserve is a Ruby (red) Port. There are at least 80 grapes permitted in the production of Ruby Port. Typically, the blend is a trade secret. Most include Touriga Nacional, the most important grape of the region.
This wine, like most Port, is non-vintage (a blend of various unnamed vintages). The Reserve style requires that the wines be aged for 3-5 years in oak casks before blending. This style uses a higher quality fruit and higher production standards than standard Ruby Ports. In order to be labeled as Reserve, the production must be tasted and certified by the Camara de Provadores – a regional tasting panel.
This wine has an average age of 4 years. It was filtered and cold stabilized prior to bottling (therefore, no decanting was necessary). It has a deep inky color and aromas of red currant jelly and prune. On the palate it is rich with ripe red fruit, prune, sweet spices, and a bit of heat from being 20% alcohol. This is a sweet, but not sticky, fortified wine with a rich mouthfeel. In other words, its a solid drinking choice for Port season.
Ruby Ports, like this one, are my wine of choice with anything chocolate. I'm also a fan of pairing them with full-flavored cheeses – especially blues like the Spanish Valdeon. Port and Stilton are a classic pairing – on a baguette slice with some dark chocolate and a sliver of dried pear, you have a perfectly decadent nibble.
I'm writing this the week of Halloween in a year that I plan to dress as the Sandeman Don. I was inspired, this Port season, by a bottle of the Founder's Reserve. Happily for me, this wine inspired much more than a costume choice. Let it inspire you, too!
Where to buy this Port
If you're looking to get a bottle for yourself or send one to your favorite port lover, you can check wine searcher for a store location at https://www.wine-searcher.com/find/sandeman+fnd+rsrv+port+ruby+oporto+douro+portugal
Latest posts by Annette Tomei
(see all)
Get on our mailing list
Subscribe and get our exclusive list of Six Great Sex-Boosting Snack Foods for FREE! Unsubscribe at any time - privacy policy