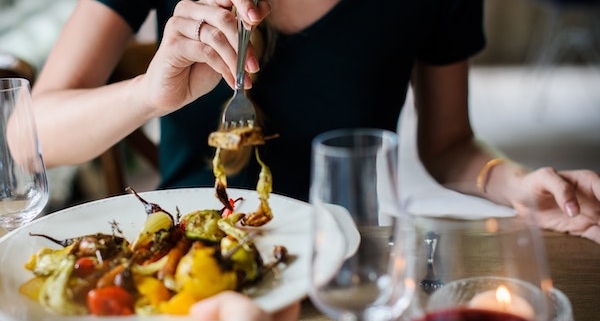 Our network of food writers and chefs love to bring you what's relevant in food and wine, including food news and topics that can help you help your love life…with food.
Our food feature stories cover everything from growing edible flowers to planning the most romantic Valentine's Day. If you're craving a little food politics or environmental reflections, we've got that, too! If it's happening in the food world, you're probably going to find it in our Food Feature Stories. And if you can't find the food news you're looking for, let us know and we'll get working on answering your food questions.
We're taking the stress out of your next date night! Diane Brown, aphrodisiac foods expert and author of The Seduction Cookbook offers these aphrodisiac menus complete with recipes and other elements to set the scene. In addition to plans for everything you need for a great date night in, she offers entertaining ideas for small dinner parties and backyard get-togethers.
Chef Annette Tomei has been paid to cook all over the world. She did a stint as a chef-instructor at the French Culinary Institute and even worked as an America's Test Kitchen chef-entertainer on cruise ships. She's also a certified wine educator and has a Master's degree in the study of food history and culture. In other words, she's seen more of the food world than most people can fathom. And here, she shares it in a chef's personal diary abut eating like a diva and telling all!
We asked all of our contributors to weigh in on their favorite food sites. Where do the go (aside from Diva Dish) to plan a date night menu, get the scoop on breaking food news, shop for food products, connect and network with other food lovers and brainstorm new recipes. And this is the list of the sites they recommend!
Of course, if you're looking to learn more about the romantic side of food…or just get a great recipe for any night of the week, don't miss our recipes index! Whether you're looking for breakfast, lunch or dinner, a fast and easy recipe or something complicated to make a truly memorable date night, our recipes have you covered!
FREE APHRODISIAC NEWSLETTER
Subscribe to our free aphrodisiac newsletter