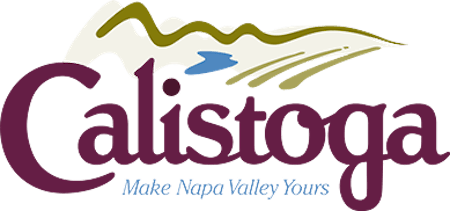 Our articles may contain affiliate links. For more information, view our policies.
Calistoga wineries offer a wine passport bargain
If you're a frequent visitor to the wineries of Napa Valley, there's probably one thing you're tired of: tasting fees. And for infrequent visitors, the shock of how much it can cost just to taste the wine at the places you've always dreamed of visiting can be staggering. But this winter, Calistoga's wineries want to make the experience easier–and cheaper! This winter, they're offering a wine passport that can give you access to 17 tasting rooms.
The Winter Wine Passport allows holders to receive complimentary tastings at participating wineries through February 3, 2019. Participating wineries include legendary Chateau Montelena. Other participants include award-winning wineries like von Strasser, Clos Pegase and August Briggs. And even some of the region's hottest destinations are on the list, including Sterling and Castello di Amorosa.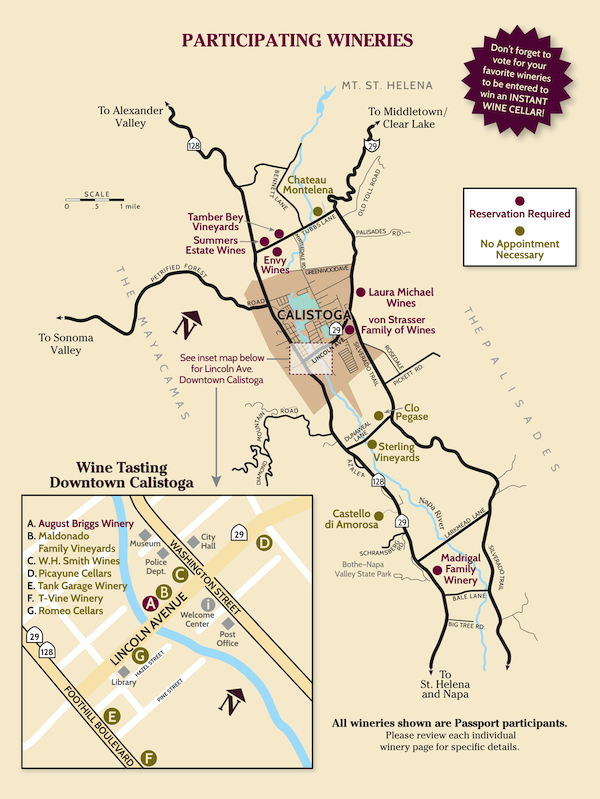 The 2018/2019 Winter Wine Passport isn't just good for tastings. Holders will also receive complimentary corkage at participating restaurants. And there are discounts on shopping and lodging. The Mount View Hotels & Spa is offering 15-25% off. Calistoga Bikeshop offers 10% off rentals and several local shops and wineries are offering 10% off on purchases for passport holders.
How to buy
This year's passport is on sale now through the Visit Calistoga website. Passports are $60 per person and passport holders must be at least 21 years of age. Wineries are requesting that each visitor have their own passport, no shared tastings. And the 2018/2019 Winter Wine Passport is good from December 1-February 3, 2019–that gives you more than 2 months to taste!
Plan your trip
If you're planning a trip from out of town, Visit Calistoga offers a wealth of information on itineraries and lodging. Of course, since you're saving so much on tastings, you might want to splurge and stay at Calistoga's newest luxury digs.
FREE APHRODISIAC NEWSLETTER
Subscribe to our free aphrodisiac newsletter