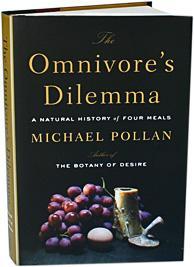 Food Politics–what to read if you're ready to invest in a better world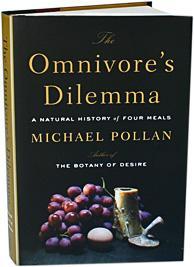 Is organic better? Can we live a sustainable lifestyle? Will processed "low-calorie food" really lead to our demise? These are the questions of anyone who embraces food politics.
And this reading list may not have all the answers, but they definitely explore the roots of our abundance and the side effects related to this food prosperity. They're also filled with interesting facts such of the 38 ingredients in Chicken Mc Nuggets –11 of them are derived from corn–to the stories of those who are trying to make organic products the standard and not the fashion.
The books below give us insight into the where food has come from and paints a vivid portrait of our food in the future. More than facts they offer real life stories from people who lived these experiences and the impact of food on their lives.
The Omnivore's Dilemma: A Natural History of Four Meals
Michael Pollan
In The Omnivore's Dilemma, Michael Pollan uses four very different and distinct meals to explore the history of modern day food, from breaking down a meal at Mc Donald's into its most basic ingredients to resorting to hunting and forging for his meal. Though packed with vital facts, it is an entertaining read. (Did you know that of the 45,000 items on a supermarket shelves, more than a quarter contain corn?)  Pollan focus on the exploitation of corn and how it has crept into every aspect of the American diet, from the cows that eat it, to the potatoes that fry in it, to the sodas sweetened with it.  The Omnivores Dilemma, with its wild array of food history and facts, will leave you enlightened  and maybe a little queasy.
Banana: The Fate of the Fruit That Changed the World
Dan Koeppel
A tale of tragedy and heartbreak, Dan Koeppel uses the story of the lowly banana to illustrate a much larger problem.  Banana follows the history of fresh food imports, as well as a look at farming in underdeveloped countries, all the while painting a portrait of a future without bananas.
Organic, Inc.: Natural Foods and How They Grew
Samuel Fromartz
Organic Inc. looks back to the beginnings of organic food, before it was a multi-billion dollar social and political industry.  Tracing back to that short time ago before grocery stores had their own organic brands, Organic Inc celebrates the trailblazers at companies like Whole Foods, Earthbound Farms and Silk soy milk and how they revolutionized the organic market, bringing organic foods into the mainstream.
Animal, Vegetable, Miracle: A Year of Food Life (P.S.)
Barbara Kingsolver
Animal Vegetable Miracle is a remarkable story of one family's goal to live a sustainable lifestyle. The book takes you through the ups and downs of big city people living a small farm life, from the trials of naming an animal that you're going to have to eventually eat, to deciding what food to plant and how to plant it. Author Barbara Kingsolver's power with words to make you laugh and educate you at the same time.
Reviews by Stacie Wheelock
FREE APHRODISIAC NEWSLETTER
Subscribe to our free aphrodisiac newsletter