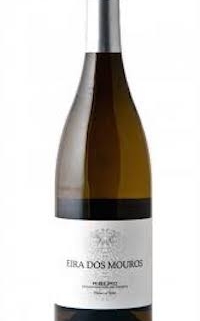 What is Treixadura? Triple X Flight of Fancy, Part 3
Our articles may contain affiliate links. For more information, view our policies.
2016 Bodegas Casal de Arman, Eira Dos Mouros, Ribeiro DO, Spain
The Wine of the Week with Annette Tomei
As we finish our three-part flight of Xs, we answer the question, "what is Treixadura?"
The white grape, known as Treixadura in Spain, is also known at Trajadura in Portugal. There, it is key blending grape in Vinho Verde. In Spain Treixadura is the primary white grape of the Ribeiro DO. Ribeiro is located in Galicia in far northwestern Spain, north of Porto, Portugal.
The Treixadura grape is perfectly suited for the cool maritime climate in which it grows. Generally, white grapes grown here ripen with high acidity and low sugar, therefore producing crisp, low alcohol wines. Treixadura is naturally low in acidity and develop high sugar levels. Wines produced here from this grape are fuller bodied (higher alcohol) with moderate acidity. For this reason, Treixadura is also used as a blending grape, bringing a degree of balance to other regional white grapes.
Wines made from Treixadura are often citrus-y with other flavors ranging from tree fruits (apple and pear) to stone fruits (peach and nectarine), depending on level of ripeness. Some regional producers also make a sweet wine called tostado from the air-dried grapes.
About this Wine
So, what is Treixadura, in terms of taste? This particular Treixadura is made from 100% Treixadura that is sustainably grown. The grapes are cold macerated then fermented slowly at low temperature in stainless steel. The wine is held in stainless steel for approximately 9 months after fermentation.
Tutti frutti was the first thing that came to mind when I first tasted this wine. Before the first sip, the aromatics leap from the glass – floral jasmine, gardenias, and ripe tropical fruits. On the palate, the exotic aromas continued and were accompanied by flavors of ripe figs, a hint of spice, and sun-bleached stones. On the palate, this wine is dry and crisp with medium body (12.5% ABV) and a pleasant aromatic finish.
This wine made me crave paella – the exotic flavor of saffron-infused rice and luxurious fresh-from-the-water crustaceans. I'd also recommend this wine with grilled fish, seared scallops, or grilled octopus. For those who prefer to dine from the garden instead of the sea, try this with roasted red pepper and toasted walnut pesto on crusty bread or zucchini noodles. Or with a hearty grain bowl filled with a rainbow of farmers' market finds.
The Verdict
I can't think of a better choice for late summer weekend grilling… or, for reminding you of the delicious aromas and tastes of warm evening breezes when the weather outside takes a chilly turn. At an average price of $15/bottle, it's well worth seeking out a bottle or few for your next day off.
I hope you enjoyed the last pour of our Triple X Flight of Fancy, and that you will continue to join me over the next few weeks as we continue our summertime flights of fancy!
For more about where I enjoyed this and other flights, please visit here.
Latest posts by Annette Tomei
(see all)
Get on our mailing list
Subscribe and get our exclusive list of Six Great Sex-Boosting Snack Foods for FREE! Unsubscribe at any time.