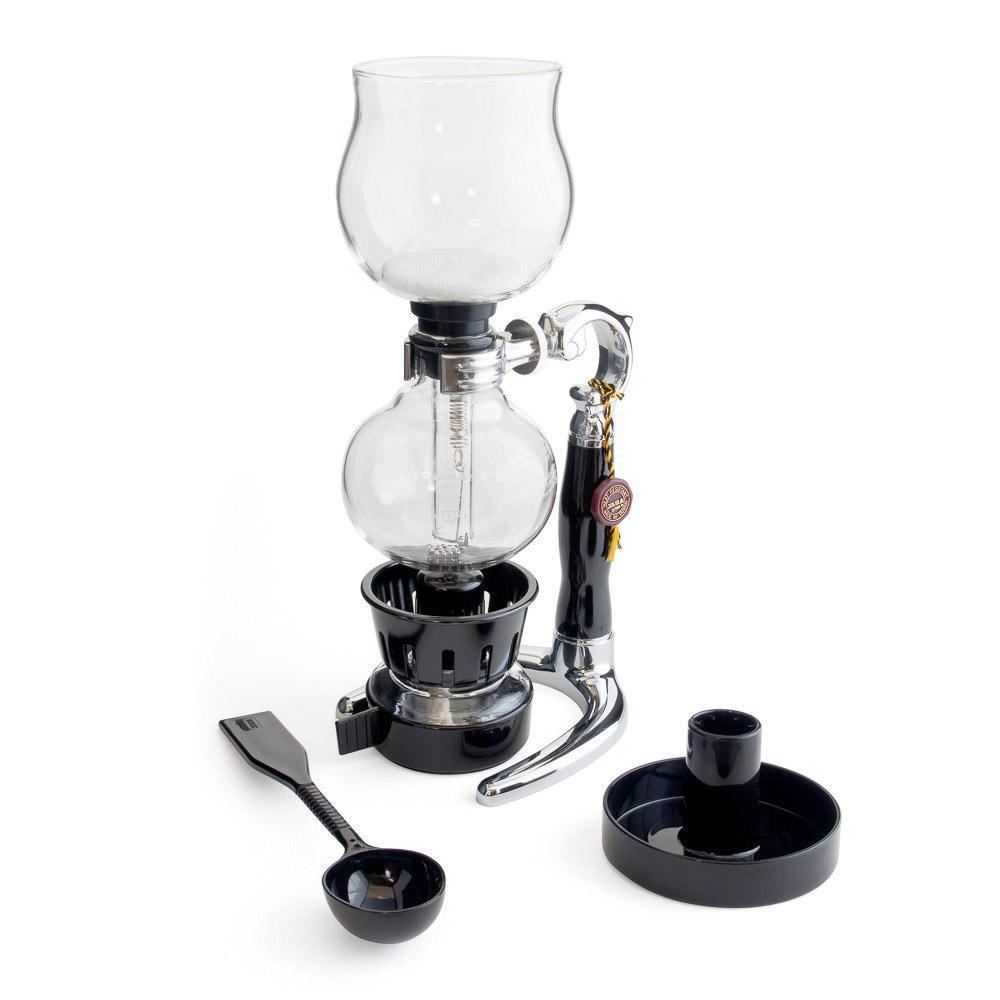 If you want to experience a truly great cup of coffee, we think you need to meet the siphon. This vacuum coffee maker changes everything.
A vacuum pot is what your leisurely Sunday is missing
A vacuum coffee maker looks like something straight out of a science lab–oh wait, it is. But they've been fashioned into a coffee experience for those who love a leisurely morning with a strong brew. (Remember, coffee can be a potent aphrodisiac!) The brewing systems works on the principle of suction. And it uses an alcohol burner to provide the heat. Yes, they're lovely, old-time brewers and require no electricity–just time. It takes about three times as long to produce a cup of siphon java as it does to run an electric brewer. But the vacuum pot is considered one of the finest methods for making strong, fragrant coffee.
One thing we will admit is it takes a few tries to get the brew just right. However, once you find the right grind of bean and strength for your taste, you'll have yourself a fine cup of joe. And one that's topped by a thin layer of caramel-colored crema with every try. And frankly, we can't help but dream about all the uses we can find for this artistically designed work of kitchen gadgetry!
FREE APHRODISIAC NEWSLETTER
Subscribe to our free aphrodisiac newsletter
https://www.eatsomethingsexy.com/wp-content/uploads/2014/07/espresso-parts-coffee-siphon.jpg
1000
1000
admin
https://www.eatsomethingsexy.com/wp-content/uploads/2017/01/Amy-Reileys.png
admin
2017-09-28 12:00:00
2018-10-05 11:53:27
Want Great Coffee? This Vacuum Coffee Maker is For You!