Our articles may contain affiliate links. For more information, view our policies.
In search of art in a Tuscan wine cellar
Anyone who loves wine has had a dream at one time or another of visiting Tuscan vineyards. And every artist and art lover dreams of a trip to Florence. One Tuscan luxury hotel understands that these dreamers are, if not the same people, like-minded. So that's why Belmond Villa San Michele has created a unique treasure hunt. This hunt takes  takes participants from one Tuscan wine cellar to the next in search of hidden art installations.
Participants visit six of Tuscany's great wineries
The tour is the brainchild of art collector Luziah Hennessy, (yes, that Hennessy). Entitled Art of the Treasure Hunt, its concept is to juxtapose contemporary art against the architecture and tradition of centuries-old wineries. Guests travel to six wineries on this treasure hunt. Each winery was chosen for historical significance as well as the reputation of its wines. The wineries on this year's treasure hunt include: Colle Bereto, Castello di Brolio, Felsina, Villa Geggiano, Castello di Volpaia and Borgo San Felice. Participants are challenged to seek out art instillations hidden at these historic wineries. (They are also invited to experience the wines at each of these Tuscan wine cellars, of course!)
A special experience for guests of Villa San Michele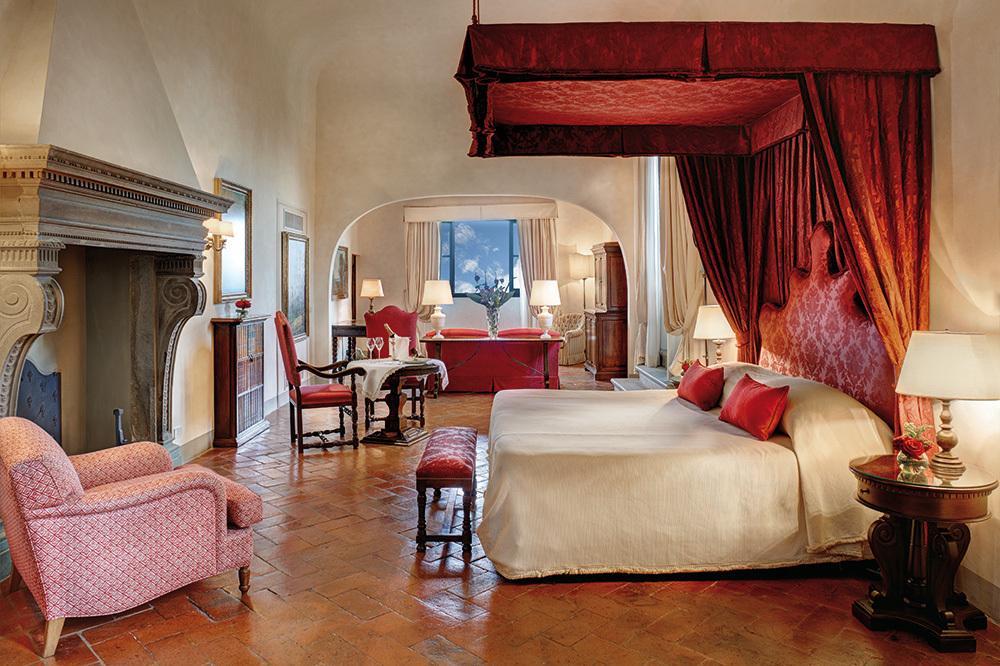 The tour is a package unique to the Belmond Villa San Michele. The boutique hotel is an icon of art and architectural history. In fact, the hotel's facade is said to have been designed by Michelangelo. But Villa San Michele offers more than art and wine focused tours. In addition, the hotel has a cookery school, focused on the regional specialties of Tuscan cuisine.
Villa San Michele is also considered one of Italy's most romantic destinations. Imagine an Italian getaway where you can enjoy pool-side lunches and intimate dinners for two on a hillside, gazing down the hill at the famed architecture of Florence. Villa San Michele offers a variety of rooms and suites with views of manicured, European gardens and the rolling Tuscan hills.
For more information or to book The Art of the Treasure Hunt tour, visit the Belmond website.
FREE APHRODISIAC NEWSLETTER
Subscribe to our free aphrodisiac newsletter