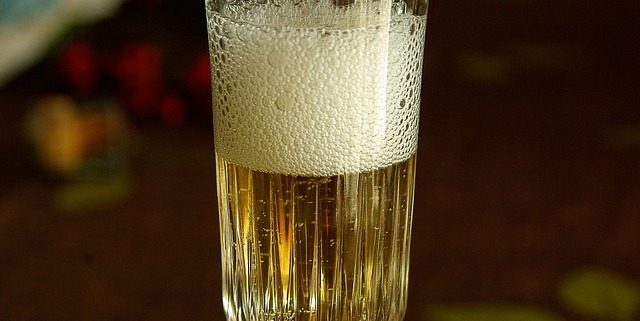 Our articles may contain affiliate links. For more information, view our policies.
On some level, it seems wrong to me to drink anything other than American wine with Thanksgiving dinner. After all, it is an American holiday. But then I think about how delicious Brut Rose will taste with cranberries and stuffing and contemplate an herb-rubbed turkey and mashed potatoes with a crisp, cold Brut.
And I realize that there is nothing wrong—in fact, there is everything right—about serving Champagne with Thanksgiving dinner. The bubbles lend to the holiday's festive atmosphere and the sharp acidity will aid digestion. Since it would be wrong not to serve Champagne this Turkey Day, I've put together a few suggestions of some interesting, unusual and affordable, grower-driven bottles of bubbly from France's most enticing winemaking region to whet your appetite for that Thanksgiving feast.
Gaston Chiquet
2005 Special Club Brut
A voluptuous wine, particularly for the price, it will stand up to a hearty meal. But don't expect something heavy, a nice citrus balance and lingering flavor make it a well-rounded pick.
Forest-Marie
NV Cuvee St. Crespin Premier Cru Brut
A reasonably complex wine with heady yeast, a shot of bright, lemony citrus, pear and a bit of spice, its flavor will compliment Turkey Day's simple, direct flavors. A creamy mid-palate makes it a nice choice for a pre-dinner drink but it definitely will carry through with the whole meal.
L. Aubry
2006 Nicolas Francois Aubry Sable Rose
An earthy rose from a remarkable producer, this bottle of pink bubbles packs a wallop. A perfect choice for those who like turkey's gamey side, the wine's slightly animal note will bring out the beast. But a clean minerality on the finish wipes away any lingering earthy notes for a lady-like finish.
Jean Lallement
NV Roe Brut Grand Cru
This is a rose for lovers of the style's feminine side. Pretty floral notes, strawberry and blackberry, honey and grapefruit make it a nice choice for the Holiday meal, or perhaps the morning after.
Vilmart & Cie
2006 Grand Cellier Rubis
This is the sort of Champagne born to pair with a meal of substance. Its fine mousse is deceptively pretty. On the palate there's a shot of bright, Meyer lemon, lingering dried pear and a faint, salty something.
FREE APHRODISIAC NEWSLETTER
Subscribe to our free aphrodisiac newsletter